West Newton Cinema Raises Over $25,000 In Crowdfunding Campaign
When the West Newton Cinema decided to close its doors as a precaution against the coronavirus outbreak, it turned to the crowdfunding website GoFundMe to help defray the costs. In just a week, the theater surpassed its $25,000 fundraising goal.
West Newton Cinema owner David Bramante wasn't keen on launching a GoFundMe campaign to support his shuttered theater. "I didn't want to be asking for help," he said. But his daughter talked him into it. The outpouring of support surprised him.
"With many of the donations, the donor attaches a note with some of the kindest words I've heard," Bramante said. "After 42 years, it's really amazing to to get that kind of feedback."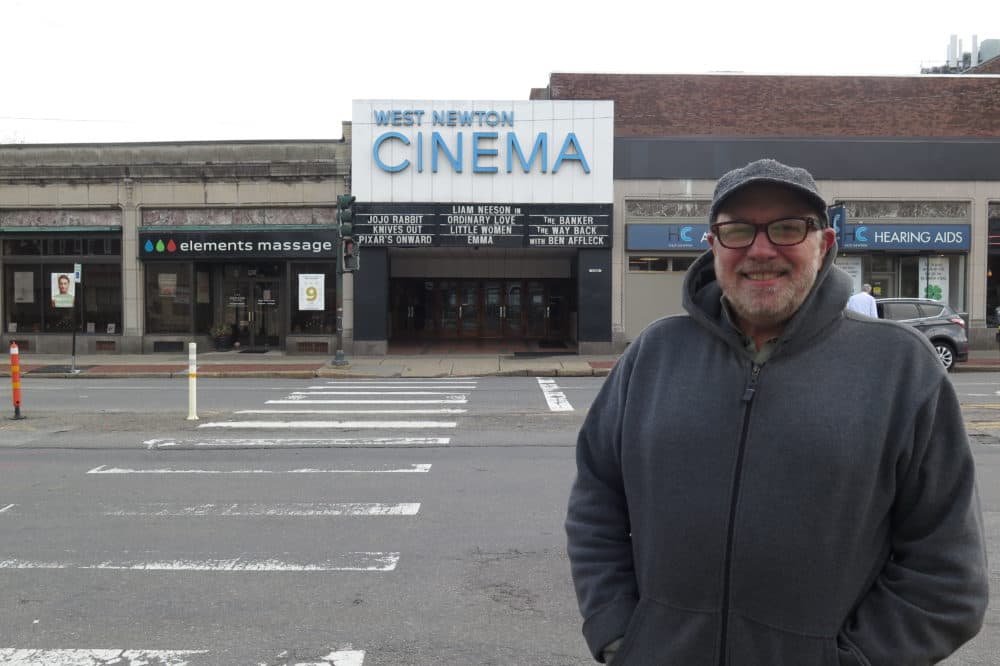 West Newton Cinema raised just over $26,000 which will cover its fixed overhead costs for a month — mortgage, taxes, utilities and payroll for a couple staff who are helping Bramante with repairs. But the money will only carry them so far. Even once the theater reopens, Bramante isn't confident sales will return to normal right away.
"It's a little bit hard to look out at the future in with any sort of — you know, there's no certainty," Bramante said. "So I'm really taking it one day at a time."