Class Action Suit Calls For Release Of ICE Detainees In Bristol County Amid Coronavirus Fears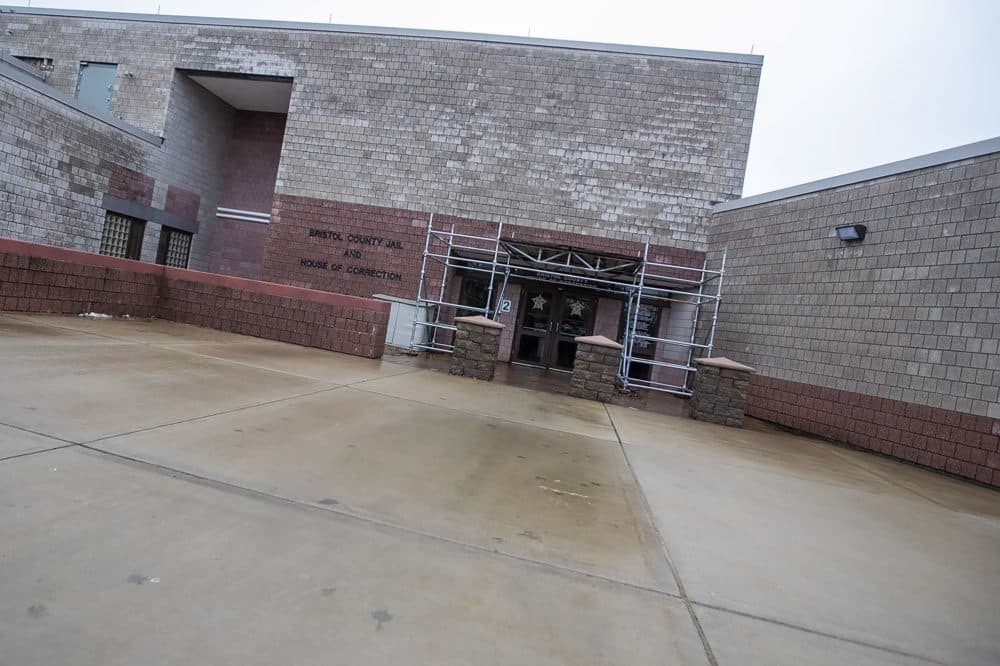 This article is more than 2 years old.
Two detainees are suing U.S. Immigration and Customs Enforcement (ICE) and the Bristol County Sheriff's Office (BCSO) alleging inhumane conditions amid the coronavirus pandemic. They are asking for the immediate release of all ICE detainees.
Lawyers for Civil Rights filed the class action suit on behalf of the detainees Thursday night in Boston federal court. The suit claims, among other things, that ICE detainees do not have enough soap and toilet paper and that new detainees are being admitted into the facilities without COVID-19 testing or screening.
"Plaintiffs [ICE detainees] are subject to imminent infection, illness, and death because of their civil immigration detention – literally trapped, with no safe alternative available to them," the complaint reads. "Facility staff have rebuffed their inquiries about COVID-19 risks and precautions."
The lawsuit names two plaintiffs, immigrants currently detained in Bristol County correctional facilities for civil immigration infractions.
According to the complaint, Maria Alejandra Celimen Savino suffers from asthma, putting her at particular risk should she contract COVID-19 in the detention facility.
Julio Cesar Medeiros Neves suffers from extreme depression and anxiety which, according to the suit, has been exacerbated by the risk of exposure to COVID-19 and the lack of safety precautions. Medeiros Neves has also signed on to two letters sent by ICE detainees in 'Unit B' of the Bristol County House of Correction over the last week.
The letters outline concerns of overcrowding and the inability to practice "social distancing," per the recommended government guidelines, citing specific concern for those detainees with serious pre-existing conditions like leukemia and emphysema.
Last week, two medical experts employed by the Department of Homeland Security sent a letter to Congress calling for the release of all ICE inmates who don't pose danger to community.
"Reassessing the security and public health risks, and acting immediately, will save lives of not only those detained, but also detention staff and their families, and the community-at-large," they wrote.
The ACLU of Massachusetts announced Friday that two immigrants were released by ICE from detention at the Plymouth County Correctional Facility following a lawsuit filed by the advocacy group earlier this week.
The ACLU suit similarly cites underlying medical conditions placing the two detainees at high risk for serious illness or death in the event of COVID-19 infection.
Members of Massachusetts' congressional delegation have called for the immediate release of ICE detainees who do not pose a danger to public safety.
Jonathan Darling, a spokesperson for the Bristol County Sheriff's Office, said the sheriff has no jurisdiction to release either ICE detainees or county inmates. In a statement, he called the lawsuit "absurd and completely frivolous."
"It's laughable how false these lies are," he said.
Darling also said newly admitted ICE detainees and county inmates do undergo a health screening upon intake.
John Mohan, a spokesperson for ICE in New England, declined to comment on the specifics of this suit.
"We continue to maintain confidence in our valued 287(g) partner, the Bristol County Sheriff's Office, for their commitment to safely and securely housing ICE detainees," he said in a statement.
This article was originally published on March 27, 2020.