White House's Grim COVID-19 Deaths Model 'Plausible' For 'Low End,' Researcher Says
Play
This article is more than 2 years old.
The White House on Tuesday cited a grim model projecting 100,000 or more people across the United States could die in the coronavirus pandemic. White House officials discussed a model created by the University of Washington at Tuesday's briefing, claiming it was very similar to their own internal modeling.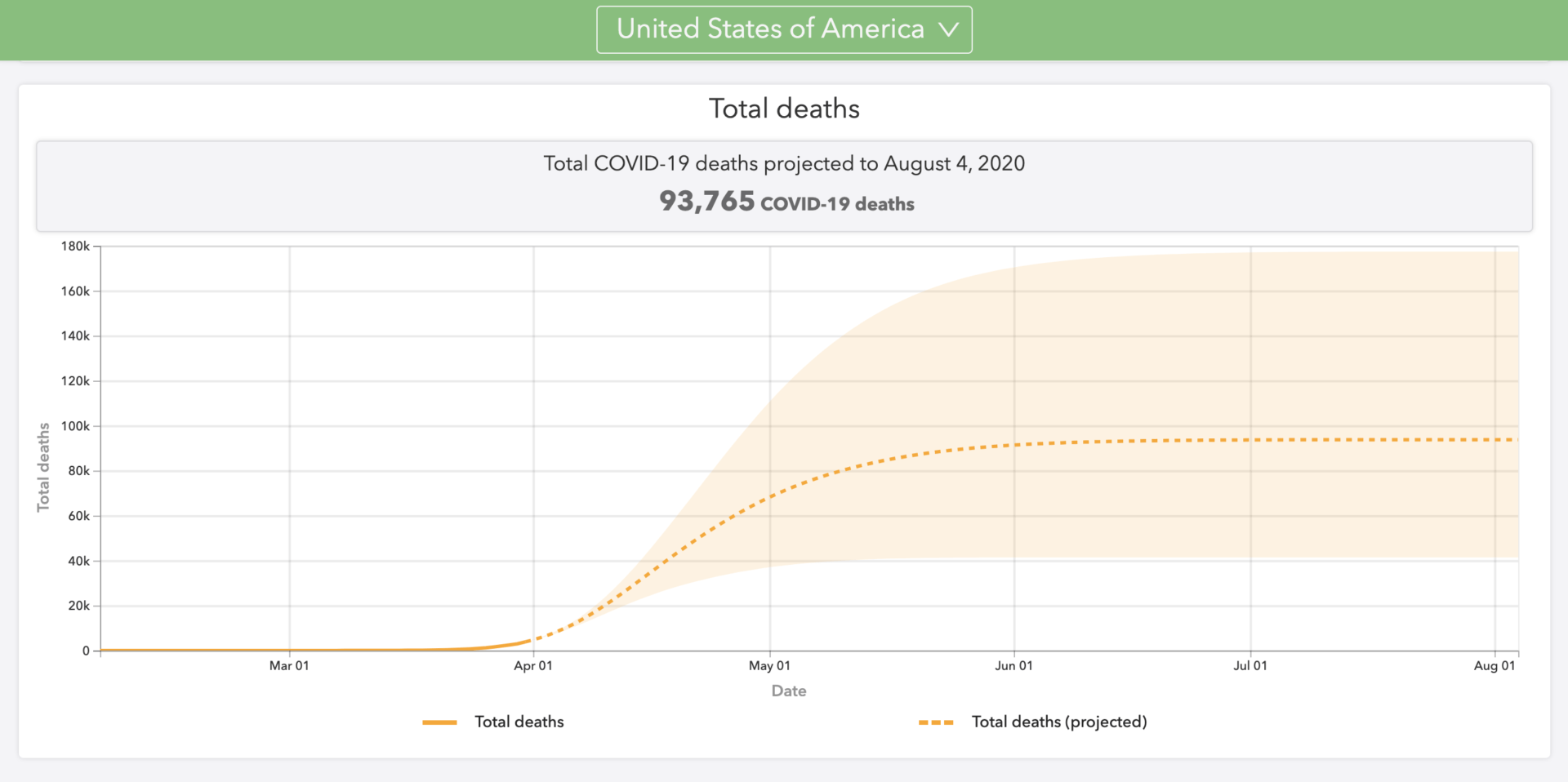 Sam Scarpino, a professor of network science who heads up Northeastern University's Emergent Epidemics Lab, models coronavirus outbreaks around the world to better inform the game plan for Massachusetts. He spoke to WBUR's Morning Edition host Bob Oakes about his predictions.
Interview Highlights
On the 100,000 to 240,000 deaths predicted by the White House
Scarpino: "I think those are in the range of possibilities for this outbreak. It's about 10 times deadlier than influenza, and in a typical influenza season we see around 10,000 to 100,000 deaths. So I think one 100[,000] to 200,000 deaths is plausible for the low end."
What could the high end be? 
Scarpino: "If we do not take the physical distancing measures seriously over the coming months, the high end could certainly be in the many hundreds of thousands, possibly up to a million."
On where Boston and Mass. stand
Scarpino: "What our models show is that there have been dramatic reductions in mobility over the past few weeks, especially in places like Boston and Massachusetts that implemented measures early and that these are very likely going to flatten out the epidemic curve, which makes it very important that we continue to take these measures seriously, especially in places that have implemented them early, like Boston and Massachusetts."
On the potential death toll in Mass.
Scarpino: "I think in Massachusetts it's still very difficult to estimate because we implemented measures earlier than most of the rest of the country and from the mobility data, it's clear that we're taking these measures seriously. Every day that we focus on physical distancing and isolating individuals who are sick, protecting our health care workers, we continue to reduce ... the likelihood of death. So I think that it's still very hard to speculate in Massachusetts what that number might look like."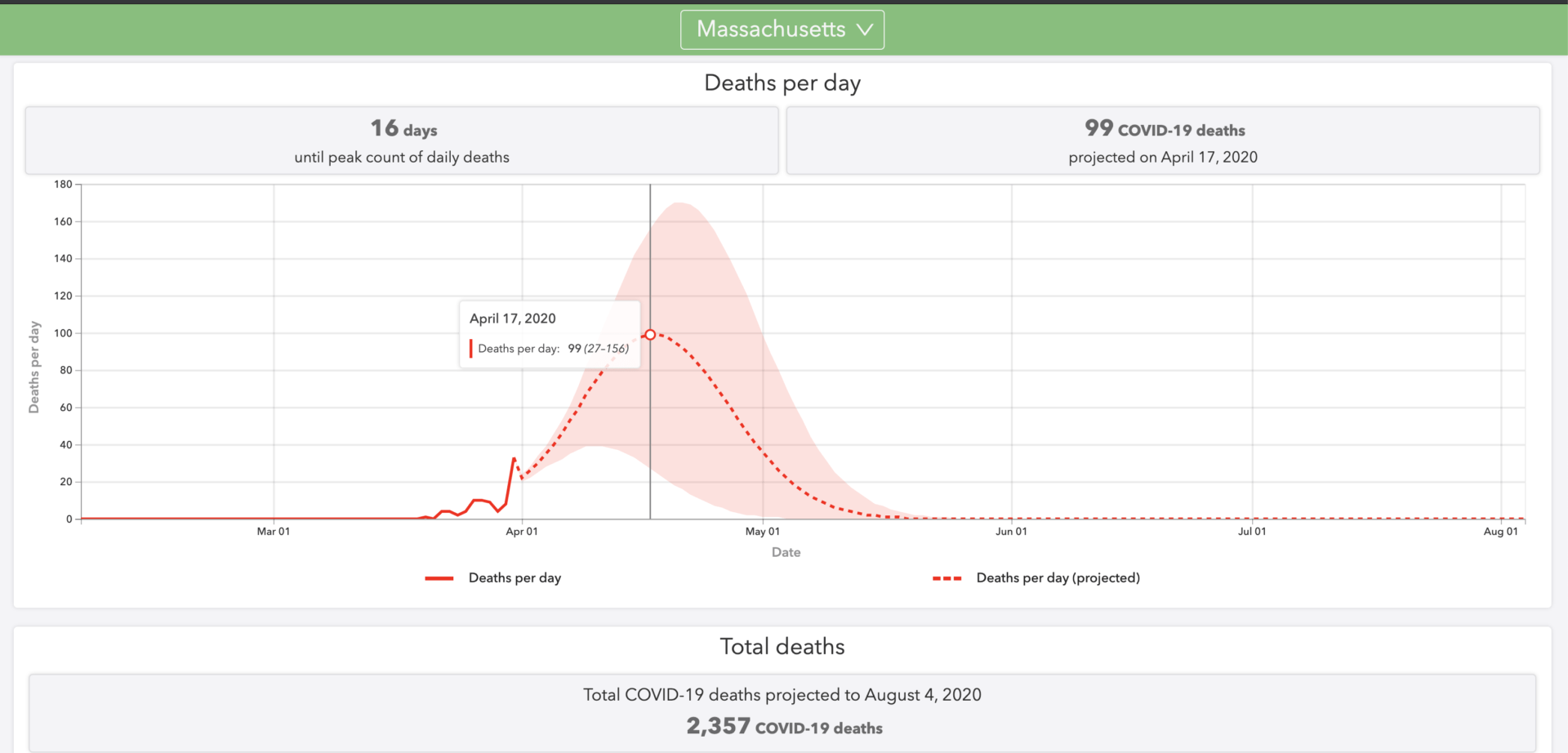 A University of Washington model predicts 1,800 deaths in Boston by August
Scarpino: "That number sounds plausible on the low end. ... I think that model makes a number of optimistic assumptions about the way the outbreak might unfold [here in Boston]. However, as I mentioned, because we can see in the mobility data that individuals are taking the measures seriously, that gives us the best possible chance for keeping the mortality numbers down."
On what counts as a death from COVID-19
Scarpino: "That turns out to be one of the more challenging questions that epidemiologists have to answer. During the 2009 H1N1 influenza pandemic, there was quite a bit of debate around how mortality should be counted, and it wasn't until many years later that the CDC and World Health Organization released what they believed were the final estimates of the total mortality due to that pandemic. So I think that understanding exactly what a death due to COVID-19 means is going to be a very important area of research and discussion over the coming months."
On COVID-19-related death from bacterial pneumonia
Scarpino: "One of the leading causes of death due to many ... diseases is opportunistic bacterial infections that cause pneumonia. And so it's quite possible that an individual would die from a bacterial infection that was facilitated by COVID-19, but that COVID-19 wasn't actually the virus that caused that individual to die, which as you might imagine, is one of the reasons it's very challenging to determine the total number of deaths due to a disease like COVID-19."
Is getting the vaccine for pneumonia a good idea?
"In general, getting vaccines for pneumonia, influenza, any of these ... that will improve your overall health but also decrease the chance that you would end up with an opportunistic infection during COVID-19, is very likely to have a positive effect.
"Now, to my knowledge, there haven't been any formal clinical trials around that, so that's certainly not a medical statement. But I think from an epidemiological perspective, having been vaccinated against things like bacterial pneumonia is likely to be a good thing."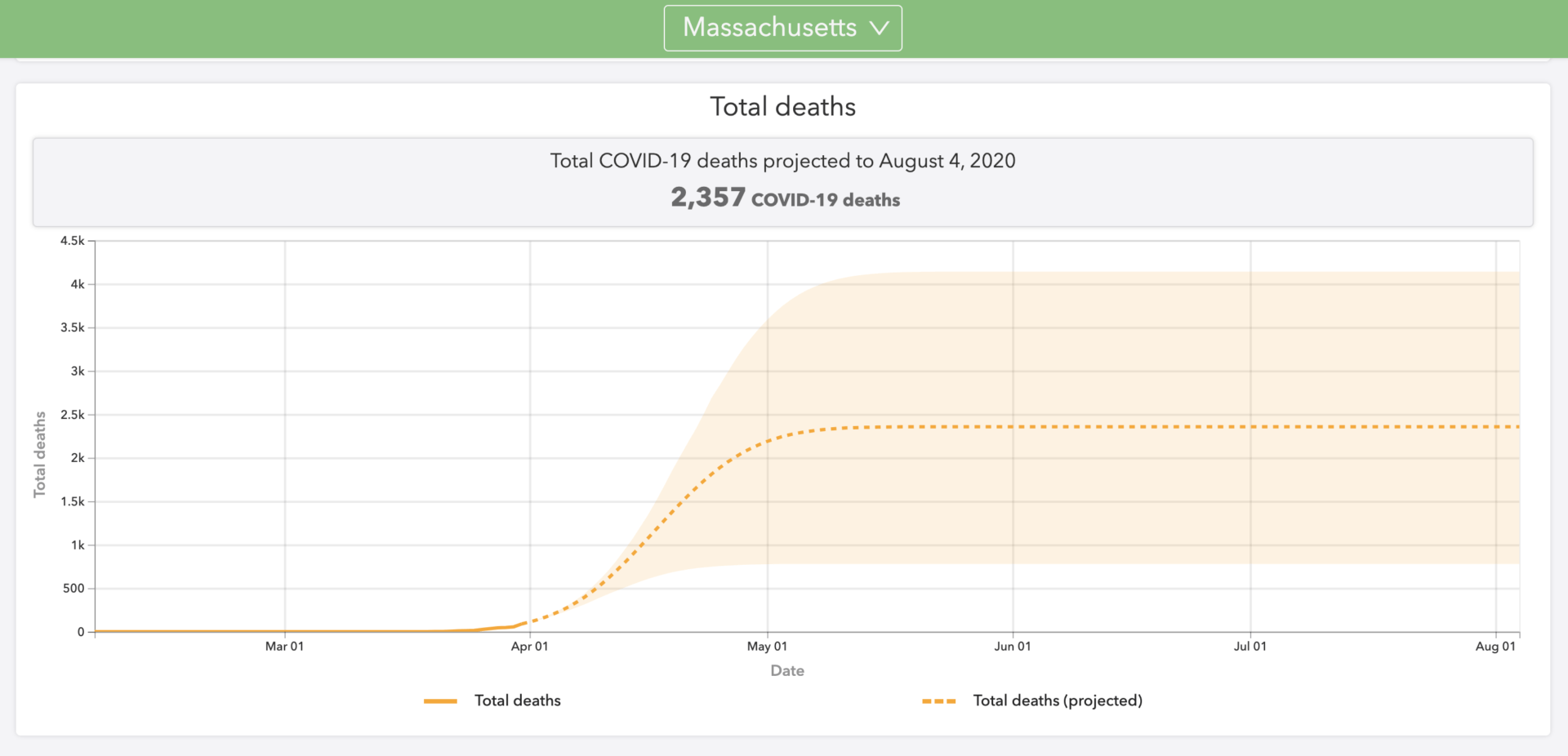 This article was originally published on April 01, 2020.
This segment aired on April 1, 2020.