Bleak But Powerful 'Never Rarely Sometimes Always' Advocates Female Sexual Agency
Adult storylines, especially on television, have become more cavalier — or perhaps more comfortable — in depicting the range of scenarios that lead up to and follow an abortion. It turns out that as in real life, characters can have an abortion without ongoing dire emotional or physical repercussions. HBO's acerbically spot-on satire "Veep" and Hulu's stealthily funny "Shrill," for example, show that abortion can help clarify career goals or transform a mousey pleaser into a feminist powerhouse.
But by and large, these stories tend to feature grown white women with enough resources to figure out their lives and move on, often for the better. These depictions do not proportionally reflect who actually seeks an abortion in the U.S. and these characters' resources aren't just about money, either. The "comfortable" TV abortion stories take place in cities like New York, Washington, D.C., or Portland, where the political climate favors reproductive rights and defines those rights as essential, even in times of crisis.
The bleak but important teen drama, "Never Rarely Sometimes Always," takes place in rural Pennsylvania, where abortion currently requires parental consent. It joins a limited but growing body of movies that disclose or include an abortion, which lags in comparison to American television, as shown by the ongoing research at the University of California San Francisco.
Yet, a few movies with abortion plots have turned up very recently, including the fire-lit, unfrightening scene in "Portrait of a Lady On Fire," lauded for its radical inclusion of smiling babies. Two others from 2019, "Waves" and "Premature," involve teens' unplanned pregnancies, the latter making the worthier, more apt companion to "Never Rarely Sometimes Always."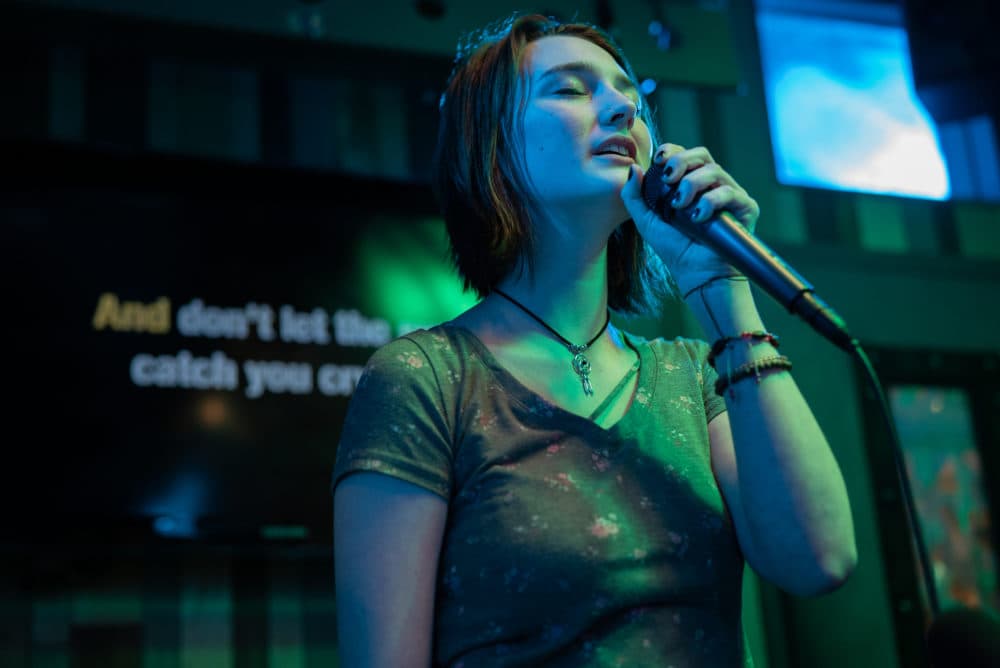 Taken in sum, as always with the movies, it's powerful to see lives lived out on screen, even if imagined. "Never Rarely Sometimes Always" exaggerates its fictional devices over a backdrop of tattered-edge realism. This contrast begins as the movie opens with one color-drenched cutesy and coiffed high school talent show act following another, until singer-songwriter Autumn takes the stage, two decades too late for Lilith Fair and several weeks late for her period.
Autumn sings a mournful, accusatory ballad with the recurring line, "He makes me….do things I don't want to do…" The crammed auditorium watches uncertainly, blank and dismissive. When a boy her age screams "Slut!," Autumn lets her guitar fall to her side. She takes an extended pause, then, in one of the movie's first rallies of resistance, she picks it up again.
LISTEN: Here & Now's Tonya Mosley speak with "Never Rarely Sometimes Always" writer-director Eliza Hittman and stars Sidney Flanigan and Talia Ryder about the film.
"Never Rarely Sometimes Always" makes no bones about planting itself firmly among advocates for women's and girls' agency, especially sexual agency. Later on, Autumn matter-of-factly discloses she has had several sexual partners, now a quaint aside for teen movies, and not what makes the movie a risky follow-up to director Eliza Hittman's last effort, "Beach Rats" (2017), also praised for its carnal boundary-pushing.
Instead, "Never Rarely Sometimes Always" risks complete submersion into a 17-year-old female body that's pregnant, pissed and trapped in a patriarchy, though she wouldn't call it that. The result is a buddy survival film in which two teen girls sullenly, almost silently, embark on a multistate journey to get Autumn an abortion. The exhale of this storyline is that Autumn and her best friend Skylar have each other (and actors Sidney Flanigan and Talia Ryder more than pull off their unspoken bond).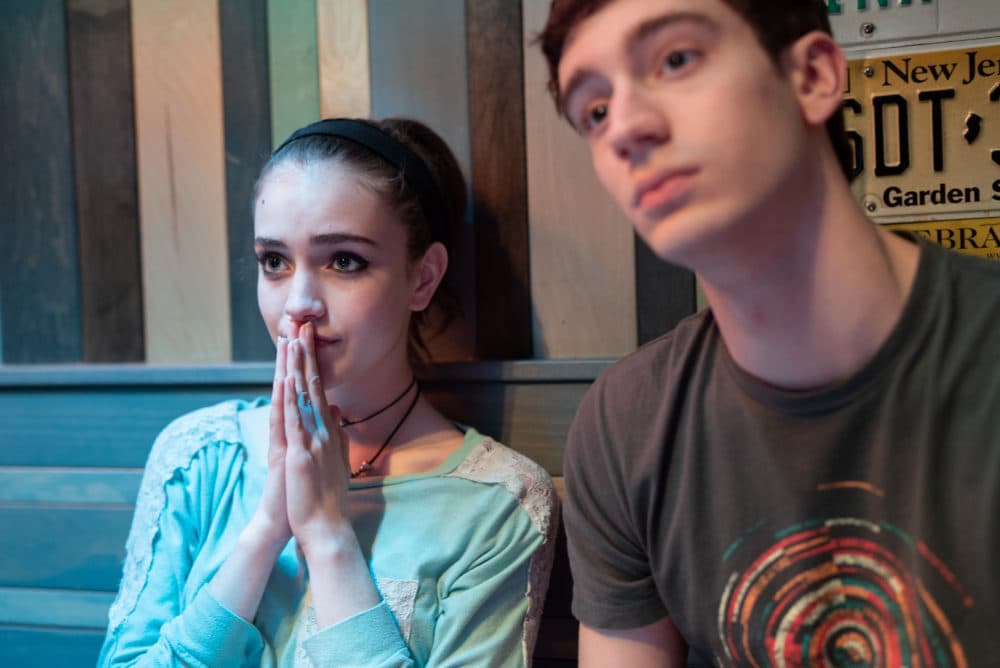 That the pair find patronizing naysayers and predators around every corner may tire some audiences, who might figure, "Oh, of course, she has daddy issues." (Autumn's disgruntled dad thinks her feeling sick is "all in her head" and chides her with lines like, "Your mother wants me to tell you how great you are.") But others will recognize how one-dimensionally suffocating the world can feel at 17. Seeing a Trump bobblehead for sale next to Peppa Pig can feel "symbolic," like a talisman for everything. This point of view plays out in Hittman's washed-out palette, the girls' too pretty faces, and sometimes overdrawn symbolism (like the bobblehead). Autumn and Skylar carry on as if by rote, packing and dragging an enormous old suitcase onto a bus, then around the subways and streets of New York.
On one hand, the girls are wise beyond their years (Skylar lifts some cash from the grocery store till to fund their trip) and on the other, they are adamantly adolescent (when the clinic counselor offers Autumn a place to stay overnight — her procedure will take two days — she declines, knowing they'll be on the streets). In many ways, not much happens until the pivotal scene in which the counselor interviews Autumn, asking a battery of questions to which she should answer, "never, rarely, sometimes, always." The counselor waits in silence, pensive and empathetic. What Autumn says, or doesn't say, fills the room. And broke my heart.
Watching this movie may be a big ask for audiences right now. I'll confess my own viewing appetites have been skewed by pandemic anxiety. Yet the world ticks on. Those on either side of the abortion debate have been continuing their back and forth, trying to move the line of what women and girls can and can't access, especially in Ohio and Texas. If "Never Rarely Sometimes Always" had the last word, it would be, "It shouldn't be this hard."
---
"Never Rarely Sometimes Always" will be available on select video-on-demand services beginning Friday, April 3.