Somerville Site Up And Running To Decontaminate N95 Masks At No Cost To Mass. Health Providers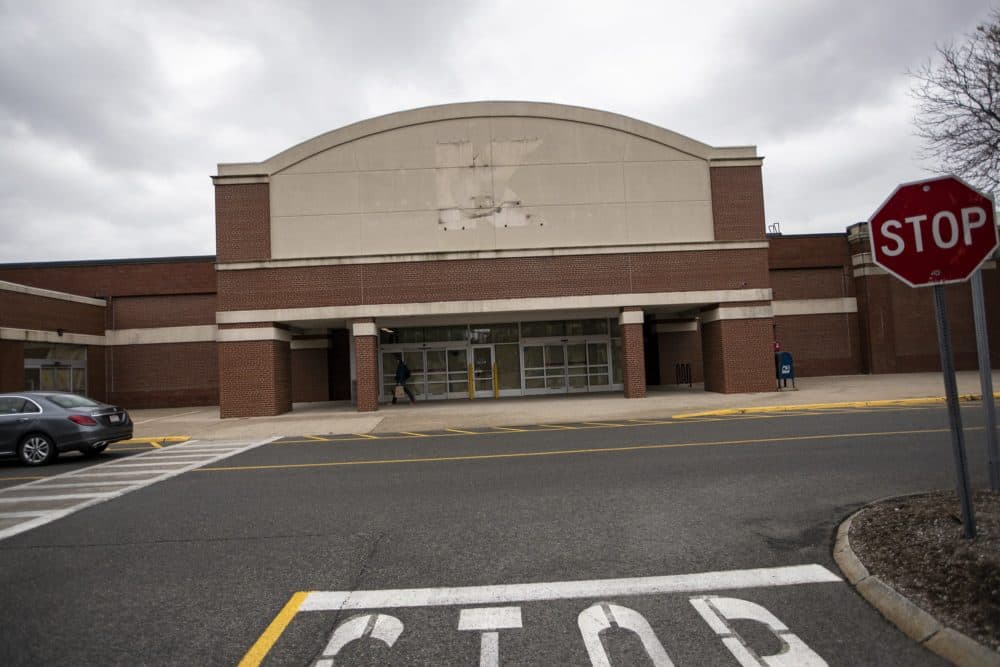 This article is more than 2 years old.
A system to decontaminate medical-grade N95 face masks has begun operations in a former Kmart in Assembly Row in Somerville, and will continue to ramp up in the coming days. The site is the fourth of its kind in the country.
Officials said the nonprofit Battelle-owned system, hosted by Boston-based Partners HealthCare, can clean up to 80,000 masks per day when fully operational. Each mask can be disinfected between five and 10 times, and possibly as many as 20 times, before it needs to be thrown out.
Battelle announced Friday that a federal contract will allow Massachusetts health care providers to have masks cleaned for free, Gov. Charlie Baker said at a press conference Saturday at the site.
"Good things happen sometimes when people work together, and this is another great example of that," Baker said, adding that the machine will be available to use for "any hospital and first responder system in the commonwealth."
Partners HealthCare Chief Innovation Officer Chris Coburn said Saturday that the system has been cleaning about 25,000 masks per day, and he expects that number to grow to 45,000 soon.
In a statement earlier this month, officials outlined a goal of disinfecting 80,000 masks per day.
"This is a critically important step forward in our efforts to protect health care workers on the front lines," Dr. Paul Biddinger, medical director for emergency preparedness at Partners HealthCare, said in the statement announcing the partnership. "By sterilizing 80,000 masks per day, this region will have a greatly improved supply of N95 respirator masks, keeping our workforce safe, ultimately improving access to care for patients in need during this pandemic."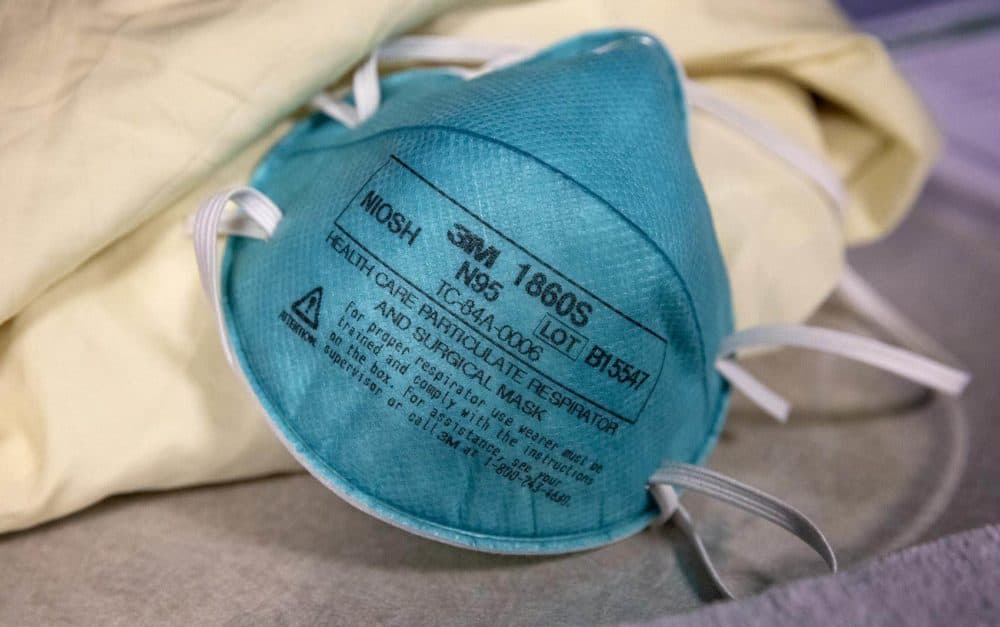 According to Somerville Mayor Joseph Curtatone, the new technology received emergency use authorization from the FDA less than a week prior to its opening.
"This is how it's supposed to work in a crisis," Curtatone said in the statement. "Everybody comes together to do big things. The whole purpose of having emergency powers at a time like this is to use them. In this case, we're able to put technology into production that's going to protect the frontline healthcare workers who are protecting all of us."
On Saturday, Baker said the Battelle site will aid in the state's ongoing search for protective gear for medical workers and others bearing the brunt of the pandemic.
"We think this is a terrific tool to help us create a much longer shelf life and useful life for N95 masks. But we're looking for more of those," he said. "We're also pursuing gowns and ... a lot of the other gear that the people on the front lines are going to need."
Correction: An earlier version of this report gave the incorrect start date for the facility's operations. We regret the error.
This article was originally published on April 06, 2020.