The Boston Pops Spring Season Has Been Canceled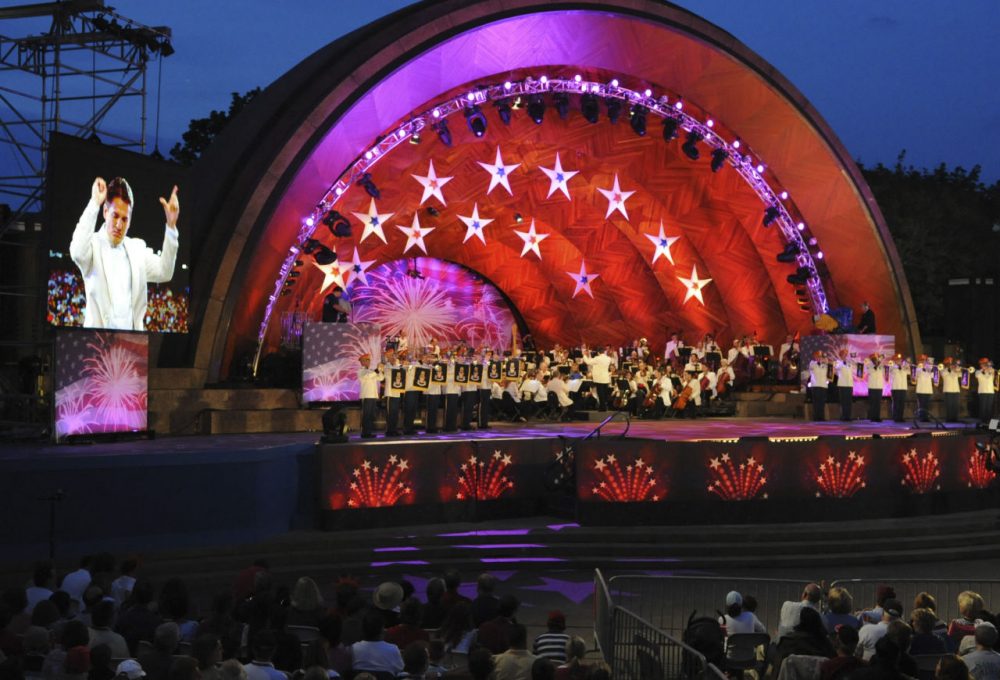 This article is more than 2 years old.
What would've been Boston Pops conductor Keith Lockhart's 25th star-studded anniversary season has been canceled because of ongoing safety protocols and concerns surrounding the coronavirus epidemic. The celebration will happen in 2021 instead, according to an announcement the Boston Symphony Orchestra.
"The cancellation of the 2020 Boston Pops season represents a sad day for all of us who cherish and work for this beloved institution, including Keith Lockhart," BSO president and CEO Mark Volpe said in a statement, "In response to these extraordinary times of COVID-19, we are keenly aware of our responsibility to do everything we can to ensure the safety and well-being of our patrons, staff, and musicians."
This news comes two weeks after the BSO canceled the remaining seven weeks of its season.
Scrapping an entire Pops season has only happened once before in history. According to the BSO, a full slate of performances was canceled in 1890 because "the managers at the time were unable to procure a liquor license."
Decisions over the fate of both the 2020 Boston Pops Fireworks Spectacular and the summer season at Tanglewood will be made by mid-May.
"Until then, we wish everyone the very best—especially those suffering directly with the virus and their caretakers," Volpe also said in the statement, "as we all do our parts to counter the effects of the coronavirus and return soon to the vibrant life of our city, our country, and the world."
In early May the BSO will release online content similar to what the orchestra and musicians on hiatus have been producing while away from Symphony Hall. "Boston Pops at Home" will likely feature videos with players and great performances from the past.