Quarantine Double Feature
Quarantine Double Feature: On The Road Again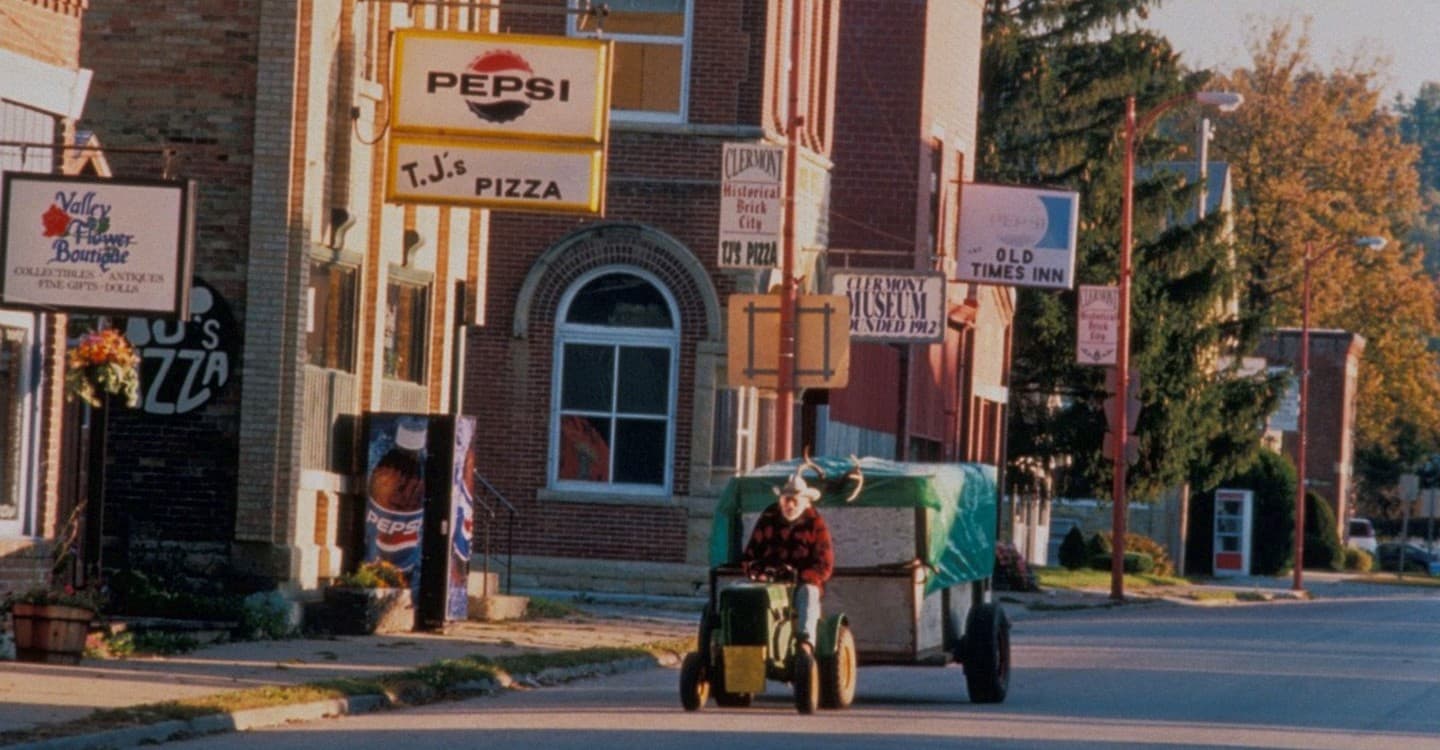 This article is more than 2 years old.
Quarantine Double Feature is a series in which we pick two films available for streaming and discussion while we wait out this crisis at home. This week: On The Road Again.
So much of America's idea of itself comes from the mythology of the open road, the notion of roaring down the interstate as a form of reinvention and renewal. Yet all those old lonesome highways from Springsteen songs and getting your kicks on Route 66 feel like faraway memories at this fraught, peculiar moment, cooped up in our houses and apartments, sequestered to the same familiar streets. I've started revisiting my favorite road movies lately as a form of virtual tourism, a strangely sudden and presumably cabin fever-induced yearning to travel from a guy who usually hates going anywhere further away than the local movie house.
Last week, Disney Plus added David Lynch's woefully underseen 1999 gem "The Straight Story." It's based on the true-life tale of Alvin Straight, a 73-year-old man who drove his riding lawnmower 240 miles from Iowa to Wisconsin in order to reconcile with his estranged, ailing brother. The film pairs quite nicely with another neglected road picture from the same era, Clint Eastwood's 1993 "A Perfect World," starring Kevin Costner as an escaped convict on the run with a 7-year-old hostage through the dusty byways of East Texas in the early 1960s. Ever the transcendentalist, Lynch sees the interstate as a sprawling symbol of humanity's interconnectedness, a place to reach out and renew. The more embittered Eastwood is focused on roads that don't lead anywhere, places where we can run but cannot hide.
The only thing crazier and more credulity-stretching than Alvin Straight's real-life story is the idea of the kinky surrealist director of "Blue Velvet" making a G-rated movie for the Walt Disney Company. And yet "The Straight Story" manages to be wholesome entertainment for the whole family without sacrificing a fraction of its fundamental David Lynch-ness. The Eagle Scout from Missoula, Montana has always had an affinity for oddball Americana, with his career-defining opus "Twin Peaks" taking place in a loopy, nighttime soap opera version of a Norman Rockwell painting. Alvin meets a variety of eccentrics on his journey, along with some just plain nice people, and what makes the movie such a tonic is Lynch's vision of a country where everybody greets one another with kindness and generosity.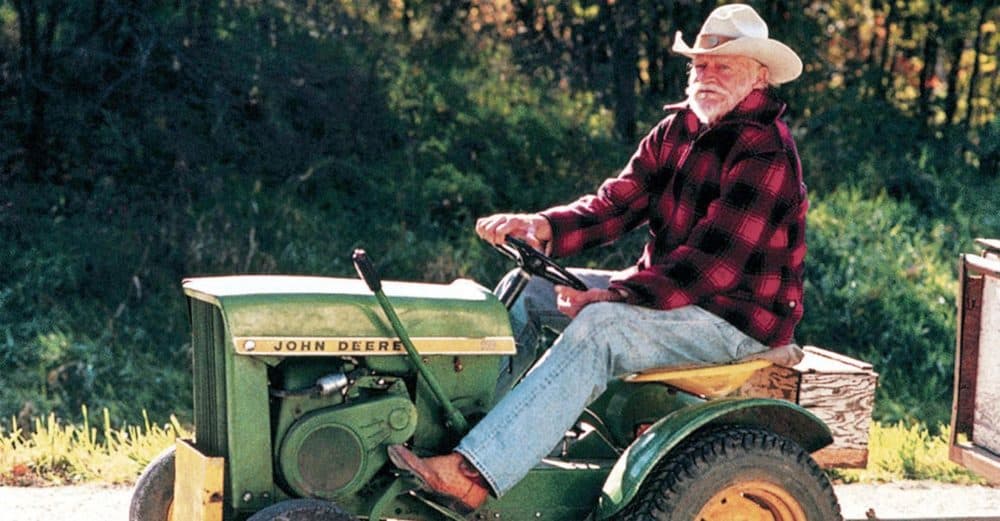 For you see, David Lynch believes in goodness. That's what makes his films so much more frightening than their endless imitators because there's so much more at stake. He has faith in the robins that Laura Dern rhapsodizes about in "Blue Velvet," bringing love and light back to a blighted world. Think of the simple, forthright decency of Kyle MacLachlan's Agent Dale Cooper on "Twin Peaks," or the way his Dougie Jones alter-ego appears to infect even the most avaricious characters around him with a contagious kindheartedness. Look at the rapturous lovers of "Wild at Heart," or any line reading by the late Robert Forster in "Twin Peaks: The Return." Lynch isn't afraid of being corny or schmaltzy about this stuff because he's 100% sincere. But such goodness is hard-won and must be protected.
Alvin Straight wasn't always such a good man, and the tension of "The Straight Story" is his reckoning with his past, with his drinking, with the war and his regrets. It's a role not so much played as embodied by Hollywood legend Richard Farnsworth, who kicked around the industry for decades as a stunt rider and horseman — he drove a chariot in "Spartacus" and "The Ten Commandments" — before coming into his own as a character actor in his late 50s. Farnsworth gives a performance so direct and truthful that it's almost impossible to imagine that there's someone actually acting here. Alvin simply is.
From the swoony Angelo Badalamenti score to the drone of grain elevators at night, "The Straight Story" has a typically Lynchian soundscape that slows our metabolisms down to the speed of Alvin's John Deere mower. The director has always been fond of elasticizing our concept of screen time — it's his transcendental meditation background, I'm sure — and in many ways this is a perfect movie to watch right now as the days and nights drag out undifferentiated before us. This is a film designed to inspire contemplation and reflection. It's about how what you say at the end of a long trip isn't nearly as important as how you got there, and how sometimes just being there is all you really need to do.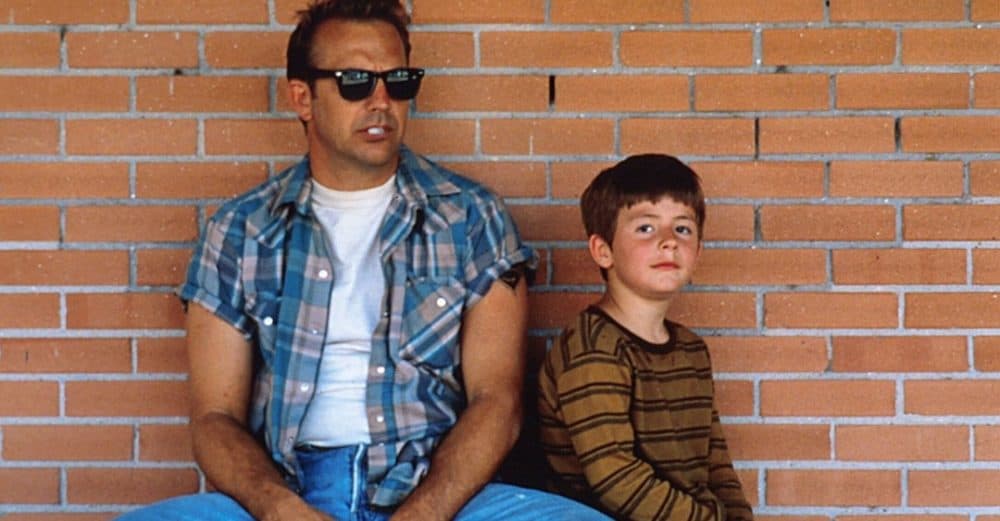 You'll get no such reassurances from "A Perfect World," the unheralded gem in an astonishing three-year run for producer-star Eastwood that also included "Unforgiven," "In the Line of Fire" and "The Bridges of Madison County." (Clint directed all but "Line of Fire," which was helmed by Wolfgang Petersen.) It's at first an idiosyncratic manhunt movie that isn't in any particular hurry, with Costner's gruffly endearing jailbird bonding with his diminutive hostage (a perfectly awkward T.J. Lowther) in a series of stolen cars that never seem to get very far. He introduces the kid to the joys of soda pop and shoplifting in this picaresque ramble, akin to Eastwood's Americana road pictures such as "Honkytonk Man" or "The Mule."
Clint co-stars as a Texas Ranger assigned to the pursuit, saddled with a bookworm criminologist (Laura Dern) along as an unofficial adviser. As typical of women in Eastwood pictures, she's at first harassed and dismissed by the snickering boys' club, until eventually proving she's smarter than them all. But what's still shocking is just how impotent and useless Eastwood's character is, bungling the case at pretty much every crucial juncture while swigging Geritol and complaining that he wants to go home. (Another aspect that undoubtedly did not endear the picture to audiences expecting something more along the lines of "The Fugitive," which was still in theaters at the time.)
"A Perfect World" contains more complicated ideas about manhood that emerge as it goes along. Costner's convict is a child of abuse, reliving his own traumas on the trip, trying to re-create an idealized vision of his boyhood with Lowther's sheltered young hostage. Eastwood's sheriff learns he may have inadvertently set this all in motion with a mistake made long ago, and the story soon reveals itself to be about how actions ripple down through generations. Scenes later in the film begin to mirror earlier ones, with much darker results. A throwaway line tells us it's early November of 1963, letting our knowledge of what's about to happen in Texas loom over the movie like a foreboding cloud. This tall tale gradually takes on the weight and gravity of tragedy. It sneaks up on you.
"I don't know nuthin'," Clint confides to Dern in the film's heartbreaking final line. "Not one damn thing." In a movie about the sins of fathers passed on to their sons, here's the screen icon considered a dream daddy by at least two generations of moviegoers, admitting that he blew it.
---
"The Straight Story" is now streaming on Disney Plus and is available to rent via most video on demand outlets. "A Perfect World" is available to rent via most video on demand outlets.