Thousands In Mass. Still Without Power, And Utilities Say Fixes Could Take A Couple Days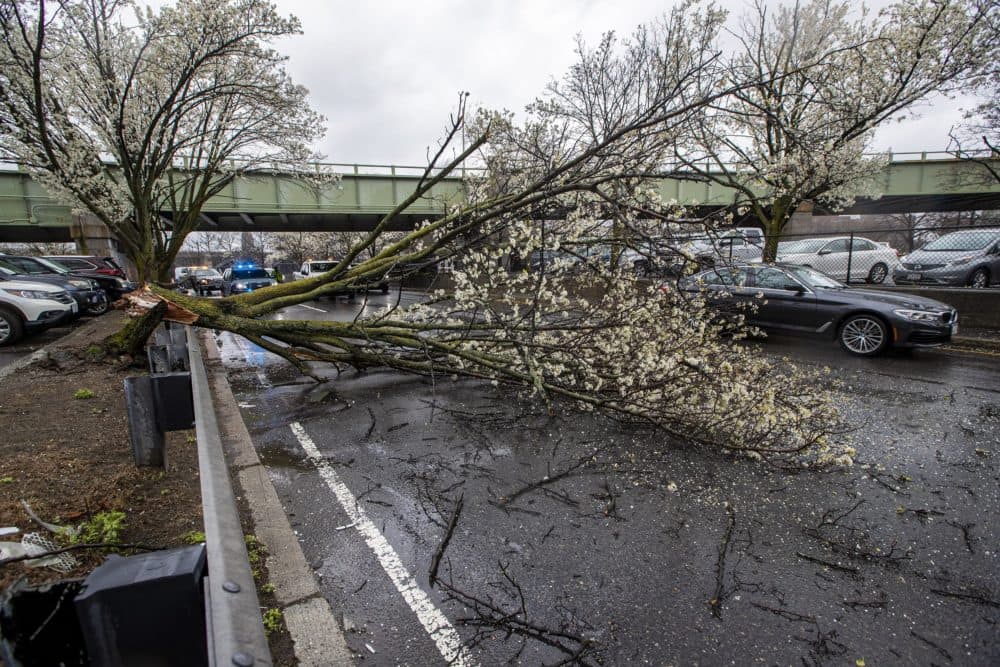 This article is more than 1 year old.
More than 20,000 customers were still without power in Massachusetts on Tuesday afternoon, after heavy gusts of wind land rain downed trees and knocked out lights across the state.
The largest concentration of outages were reported along the South Shore and in parts of Bristol County, according to the Massachusetts Emergency Management Agency's outage map.
A National Grid spokesman told WBUR on Monday that crews would follow physical distancing guidelines meant to slow the spread of the coronavirus as they made repairs.
The utilities said it could take until Thursday before power is restored everywhere.
"We want customers to know this will be a multi-day restoration event for some of them," National Grid spokesman Robert Kieva said Tuesday. "This was a powerful storm with hundreds of downed limbs, trees and poles. We had fierce winds and heavy rain and some gusts reaching above 70 miles an hour."
The good news is, WBUR meteorologist Dave Epstein said Tuesday will bring sunshine and temperatures in the upper 50s.
This article was originally published on April 14, 2020.