School Nutrition Programs Adjust To A Changing Landscape Of Needs And Regulations To Feed Students
This article is more than 3 years old.
When schools closed last month, many had just a matter of days to figure out how to continue distributing food to the students who depend on free and reduced price food.
"We closed on March 13th and we only had a weekend to prepare for Monday," said Deb Jeffers, the school nutrition director for Salem Public Schools. "The first couple of days were a little sketchy. But once you get the process down, it's just maintaining it."
Like most public school districts in the state, Salem schools based their program loosely on the procedures they use in the summer. They run eight grab-and-go stations at area school campuses and school buses deliver food to seven remote locations.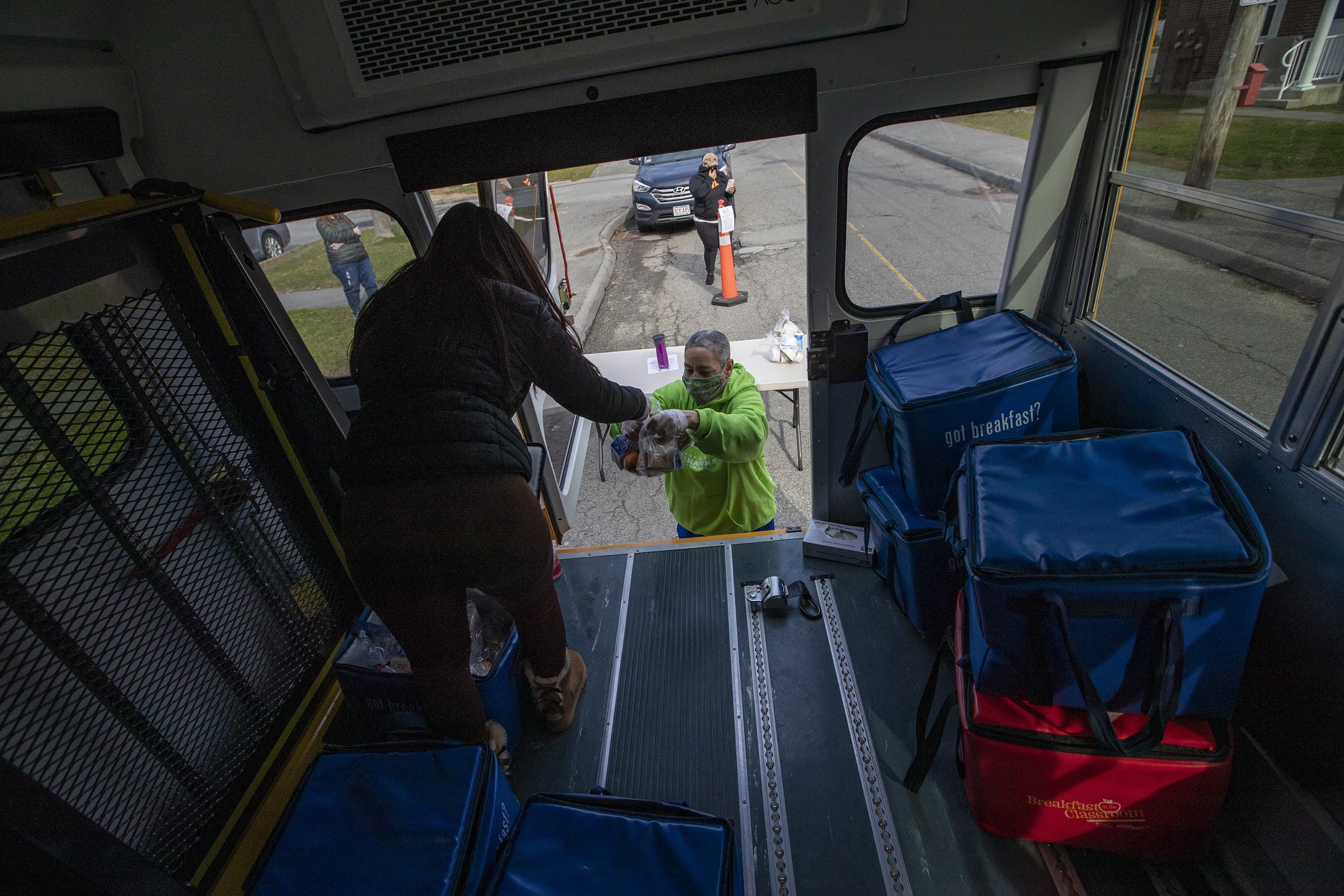 But Jeffers explained her staff quickly realized that adjustments would be necessary.
While most families could go to the pick up sites, there were still a few that couldn't make it out, like families caring for a child with a disability or a loved one with a compromised immune system. To reach them, Salem Public Schools is now offering individual deliveries to about 40 families.
But Jeffers said adhering to the additional CDC guidelines around social distancing has also been a huge adjustment.
"The learning to stay 6 feet away from each other in a kitchen was really hard," she said. "Now we are very aware of where everyone is. And wearing the masks while you're working in a kitchen is very horrible because its hot."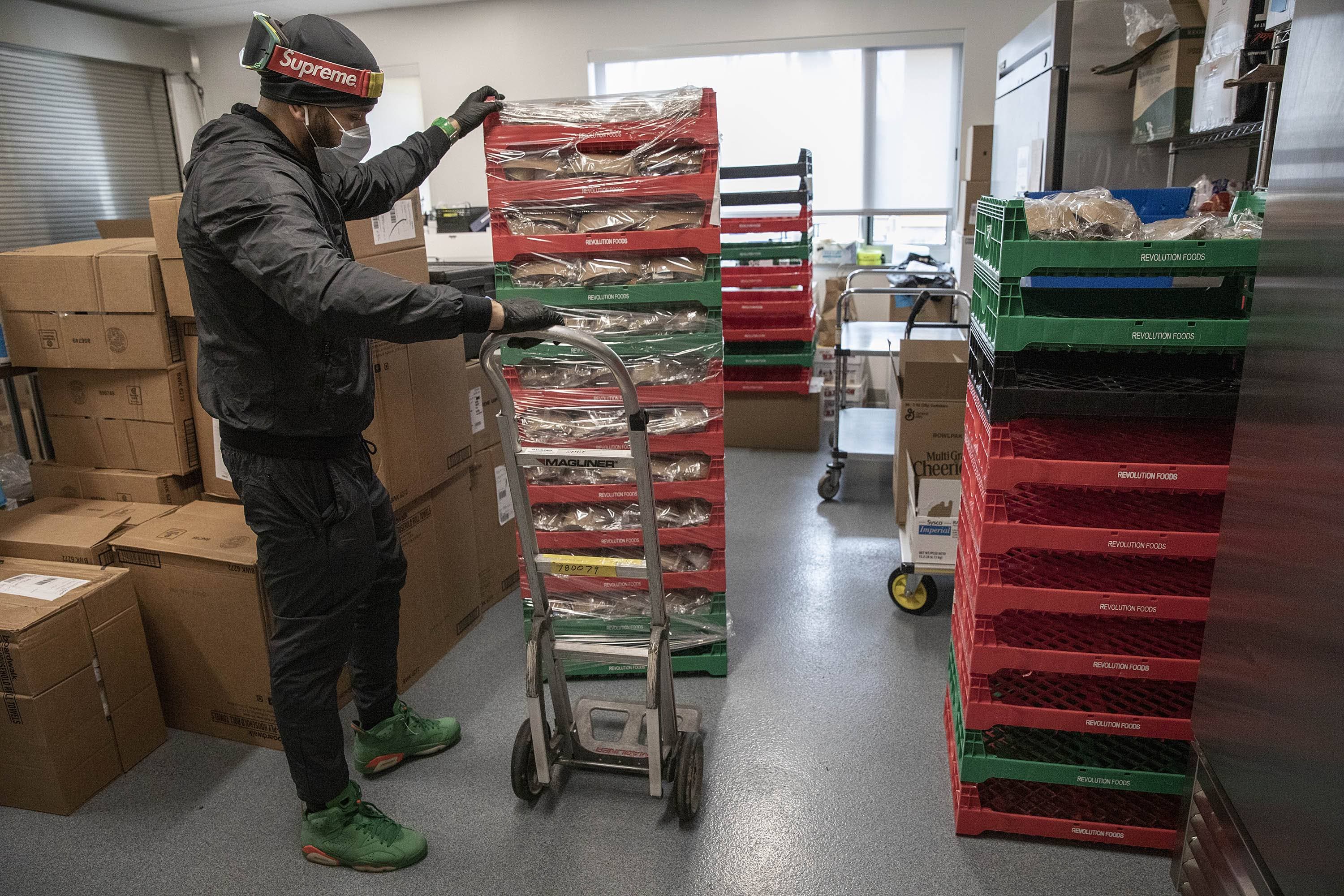 One of the biggest challenges is keeping up with increasing demand. During the first week, her team distributed roughly 6,000 meals. Today, that number is closer to 10,000. To keep up, she enlisted the help of volunteers from the Salem Teachers Union.
There are roughly 1,300 school-based food distribution sites across the state. The state of Massachusetts doesn't have official numbers yet on family participation, but a recent survey of 60 schools by Boston based non-profit, Project Bread, shows that about 24% of the student population that receives free and reduced price breakfast and lunch are picking up the meals provided by schools during the closure. That's a significant increase from when schools offer these grab-and-go style meals over the summer. Typically, those food distribution sites see about 12-14% participation.
The organization is also reporting a massive spike in calls to their food source hotline. Traffic there has more than quadrupled over the last month.
"We're just kind of getting used to making the unknown feel more comfortable," said Rita Andrade, the nutrition director for the Excel Academy Charter Public School network.
She explained that changes in federal and state guidelines are also driving the evolution we're seeing in the food distribution system at her school and others.

Originally, schools could only give out food if a student was present, an it was limited to one breakfast and lunch. But now, any family member can receive and schools can give out multiple days worth of food at once.
There are also new regulations that are helping schools financially. New federal waivers are giving more schools the chance to get reimbursed for the food they give out. Initially, the agency was only reimbursing schools with high populations of students who qualified for the free and reduced price lunch program.