Celebrate IFFBoston At Home With These 8 Films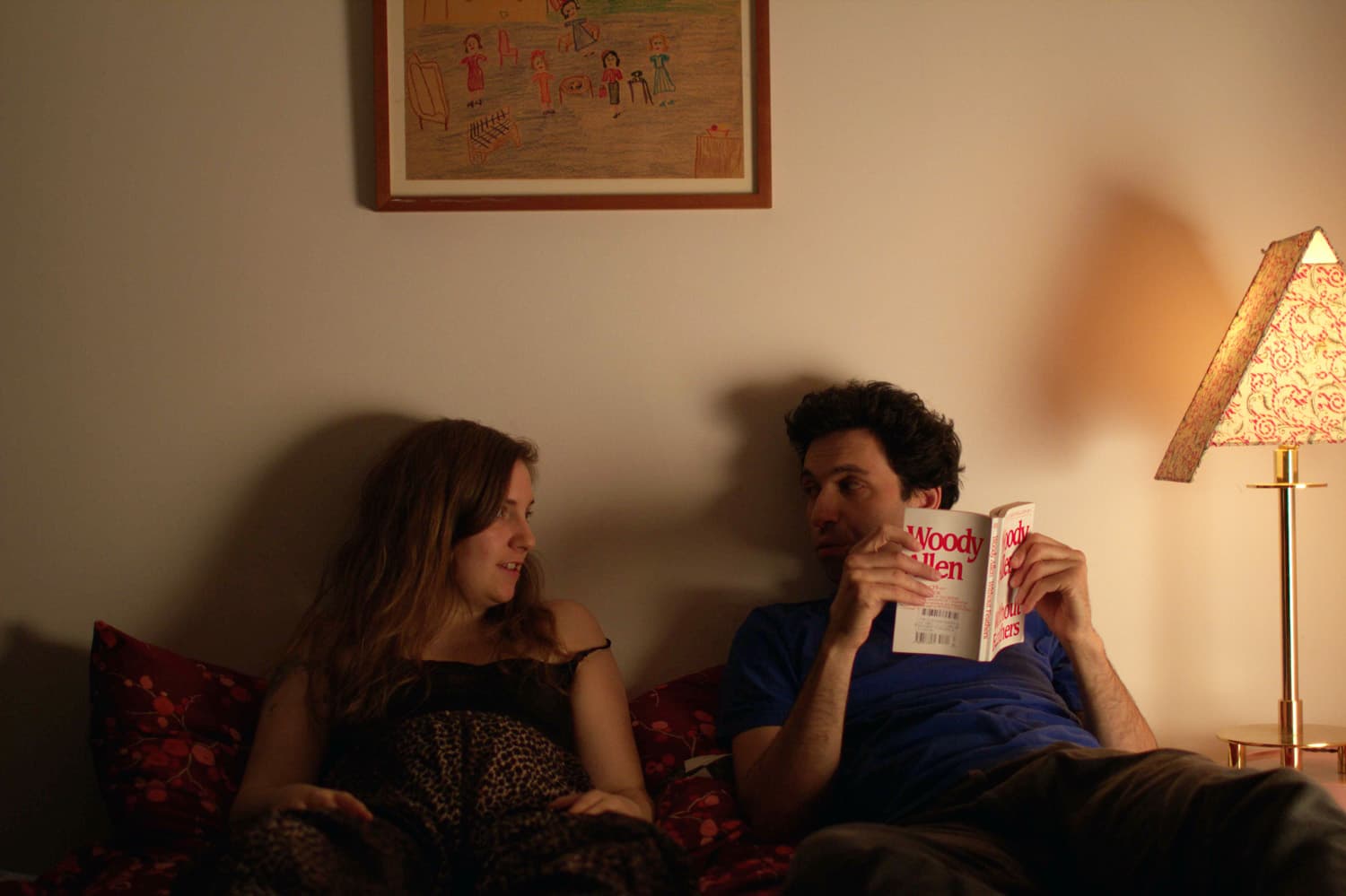 This article is more than 1 year old.
Among all the cancellations due to COVID-19, maybe the most stinging to local movie lovers was the indefinite postponement of this year's Independent Film Festival Boston. Now in its 18th year, this weeklong celebration has always been the highlight of my spring, bringing together film fans of all stripes at the area's coolest theaters. Under the leadership of executive director Brian Tamm and programmer Nancy Campbell, IFFBoston has been responsible for so many of my favorite filmgoing experiences it's frankly impossible to imagine cultural life in this city without it.
"We are doing our best to weather this situation so that we can bring IFFBoston back at some point," Campbell assured me via email last week. "We hope that people will still want to engage in events like ours again when things are deemed safe(r) and we cautiously reenter the world." In the meantime, you can always make a donation to the nonprofit festival or purchase a membership through the IFFBoston website.
Since launching in 2003, the festival has presented more than 1,650 films that would take 75 straight days to watch. In lieu of such an undertaking, I've selected a few favorite titles from over the years, so that through streaming services we might be able to create our own little IFFBoston at home. Obviously this is missing the camaraderie and fellow-feeling of the actual event, but at least we have the movies to hold us over for now.
'Melvin Goes to Dinner'
Years before "Breaking Bad" and "Better Call Saul," Bob Odenkirk's directorial debut was the closing night attraction at the inaugural IFFBoston. Adapted from star Michael Blieden's play, it's a digitally-shot relationship roundelay emblematic of a lot of indies from the early aughts. Over the course of one very long meal, four Angelenos discuss matters of fidelity, life and death, frequently surprising one another and sometimes themselves. Like many low-budget movies of this era it's a little insular and way too white, but full of talented people trying to stretch the edges of their comfort zones. Keep an eye out for cameos by Odenkirk's "Mr. Show" cohorts David Cross and Jack Black, along with brief, before-they-were-stars glimpses of Jenna Fischer and Fred Armisen. Oddly enough, the film's most powerful performance comes from co-star Stephanie Courtney, better known these days as Flo from Progressive Insurance. The packed screening became the stuff of IFFBoston legend, as when Odenkirk was informed they'd have to turn a couple hundred people away from the Somerville Theatre, he told them to run the movie again and he and Blieden would stick around for the second show. [Currently streaming on Netflix and available to rent on most video on demand outlets.]
---
'The Last Romantic'
This convulsively funny 2006 debut feature from filmmaking brothers Adam and Aaron Nee stars the former as Calvin Wizzig, a rumpled poet arriving in Manhattan with dreams of literary grandeur wildly disproportionate to his meager output. The socially maladroit writer fumbles his way through a series of awkward encounters with assorted eccentrics as his tale becomes a wackadoo riff on John Fante's seminal 1939 novel "Ask the Dust." Gorgeously shot in widescreen by brother Aaron, the film finds ample poetry in the graffiti-strewn phone booths and littered New York streets, if not much in Calvin's notebook. It's a scrappy little movie with a freewheeling, just-for-the-heck-of-it whimsy. I love the breathy, rambling voice-over narration and the French girl who only appears in black-and-white — her scenes all cut and scored like a 1960s New Wave classic, because why not? But my favorite is the actress preparing for a role in "Cats," practicing in the off-Broadway edition, called "Katz." She's so method that she stays in character all day, drinking milk from a saucer on the kitchen floor. [Currently available to rent on Amazon.]
---
'How to Survive a Plague'
Not sure why a documentary about our government's inept and indifferent response to a viral epidemic killing tens of thousands of Americans might feel so relevant right now, but rewatching this 2012 Oscar nominee last week knocked me flat. Director David France expertly manages both micro and macro views of the AIDS crisis in the late 1980s and early '90s, giving us a definitive chronicle of ACT UP's efforts via street theater, boardroom confrontations and educational initiatives. It's a thrilling, devastating examination of activism as a process, a movie about making compromises, building coalitions and the realpolitik required to create change. It's also about the lives and deaths of the people making these decisions, bringing us up close into their homes and hearts. A lot of tone-deaf reactions to our current catastrophe are reminders that we as Americans have awfully short memories, and this relatively recent history should be required viewing. Also keep an eye out for a much younger, dark-haired Dr. Anthony Fauci, not exactly covering himself with glory. [Currently available to rent on most video on demand outlets. Watch the IFFBoston Q&A with France and ACT UP's Peter Staley here.]
---
'Tiny Furniture'
Festival director Tamm actually stopped me on my way into this one back in 2010, talking me into seeing something else instead because he assumed I'd have zero tolerance for the antics of Lena Dunham's Aura, a spoiled post-grad stuck in a self-pitying rut. I caught up with the movie a few months later and it turned out to be one of my favorites of the year. Brian was indeed right that I had no patience for Aura, but then neither does Dunham in her laceratingly hilarious debut, sending up the oblivious entitlement of a generation with such squirmy precision that the depiction was widely mistaken for endorsement. Very much a warmup run for her zeitgeist-defining HBO series "Girls," the film features cast members Jemima Kirke and IFFBoston regular Alex Karpovsky in roles they'd basically reprise on the program, and a similarly skeptical view of privileged New Yorkers making bad decisions while unencumbered by any pesky self-awareness. Dunham's obnoxious public persona has often clouded perceptions of her work, but this film remains a smartly directed introduction to an incisive voice. [Currently streaming on the Criterion Channel and available to rent on most video on demand outlets.]
---
'Computer Chess'
Writer-director Andrew Bujalski has brought most of his mumblecore relationship dramas and more conventional comedies to IFFBoston over the years, but to my mind never topped this cosmic whatzit, perhaps best viewed in the wee hours of the morning with chemical enhancements. It's the cubist chronicle of a 1980 computer chess tournament, photographed on the period-specific Portapak black-and-white video camera of its era for maximum disorientation. Far and away one of the strangest movies I've ever seen, it's a collection of awkward interactions among competing programmers in a crummy motel, with increasingly eerie inferences of something sinister going on behind these cheap curtains. Boston film critic Gerald Peary gives an enormously enjoyable performance as an analog grandmaster flummoxed by both his digital competition and the presence of "a lady." In all honesty, I've seen this movie a few times now and I still can't tell you what exactly happens in it, but the devotion with which these characters tend to their technological pet projects is both amusing and profoundly unsettling. [Currently streaming on Amazon Prime, Hoopla, Kanopy and available to rent on most video on demand outlets.]
---
'Half Nelson'
Long before they helmed last year's "Captain Marvel," filmmakers Anna Boden and Ryan Fleck were IFFBoston regulars, with the festival screening the couple's early shorts as well as their debut documentary "Young Rebels" back in 2005. The following year's opening night attraction was Boden and Fleck's "Half Nelson," one of the finest independent films of its era that also marked star Ryan Gosling's ascension from former Mouseketeer to Oscar nominee. If he weren't so annoyingly handsome Gosling would be properly appreciated as one our great screen weirdos, giving a performance worthy of Christopher Walken or Nicolas Cage as a drug-addicted history teacher forming an unorthodox friendship with one of his students (the sublime, 17-year-old Shareeka Epps). The film remains a terrific time capsule of frustrated liberalism in the age of Dubya and freedom fries. But what lingers most are Gosling's off-beat choices — that calculator watch! — and his character's exhausted reliance on a smile that probably used to get him off the hook when he screwed up, but clearly stopped working some time ago. [Currently streaming on HBO. Watch the IFFBoston Q&A with Fleck, Boden and Epps here.]
---
'Call Me Lucky'
The most emotional experience I've had in my decade-and-a-half attending the festival was a screening of this 2015 documentary by Bobcat Goldthwait about Boston comedy legend and activist Barry Crimmins. The burly raconteur booked the Ding Ho comedy club during the standup boom of the early 1980s, mentoring and launching the careers of comics like Steven Wright, Denis Leary and Goldthwait himself. Best described as "a cross between Noam Chomsky and Bluto," Crimmins was a rowdy crusader, raging at perplexed nightclub crowds about Iran-Contra and the Catholic church. It's a raucous, side-splitting portrait and the auditorium felt like a zoo until around the halfway mark. That's when the demons driving Crimmins' anti-authoritarian bluster come home to roost, and the film takes a hard left turn into subject matter none of us in the audience were expecting that night. Crimmins, who passed away in 2018, emerges as a husky hometown hero of astonishing candor and resilience, a secular saint with a bad attitude and a beer in hand. We were all lucky to have had him out there fighting the good fight. [Currently streaming on Amazon Prime and available to rent on most video on demand outlets. Watch the IFFBoston Q&A with Crimmins and Goldthwait here.]
---
'The Fits'
Even though they're called movies people sometimes seem to forget about the whole "motion" part of motion pictures. Not so with this mesmerizing 2016 debut from writer-director Anna Rose Holmer, a film with little use for dialogue that tells its story almost entirely through movement, sound design and physical space. The captivating (and exquisitely named) Royalty Hightower stars as a sullen preteen tomboy navigating a middle school where her classmates are suddenly stricken by inexplicable seizures. The convulsions could be standing in for menstruation, or conformity, loss of virginity or really any rite of passage that ever scared the crap out of you as a kid. The film abstractly allows enough room for us to store our own baggage, and our young heroine turns to face the strange in a bafflingly beautiful climax. This is one of those movies where you walk in cold and leave feeling like you've seen another world, talking it out with strangers on the street. It's the kind of experience that represents the best of what IFFBoston is about. [Currently streaming on the Criterion Channel, Amazon Prime, Kanopy and available to rent on most video on demand outlets.]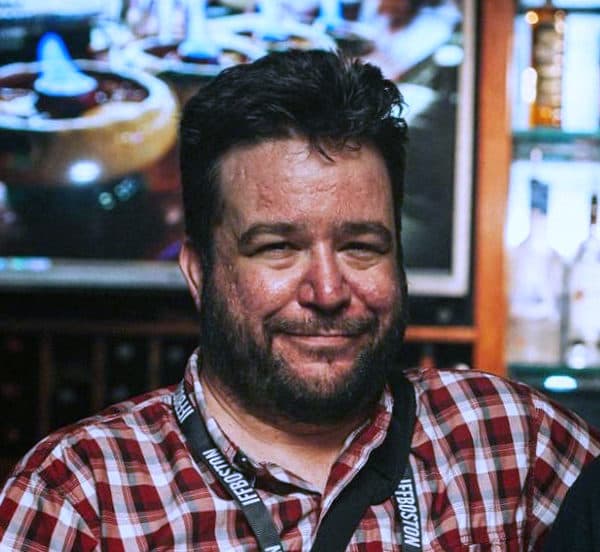 Sean Burns Film Critic
Sean Burns is a film critic for The ARTery.