Red Sox Stripped Of Draft Pick, Cora Suspended For 2020 In Sign Stealing Scheme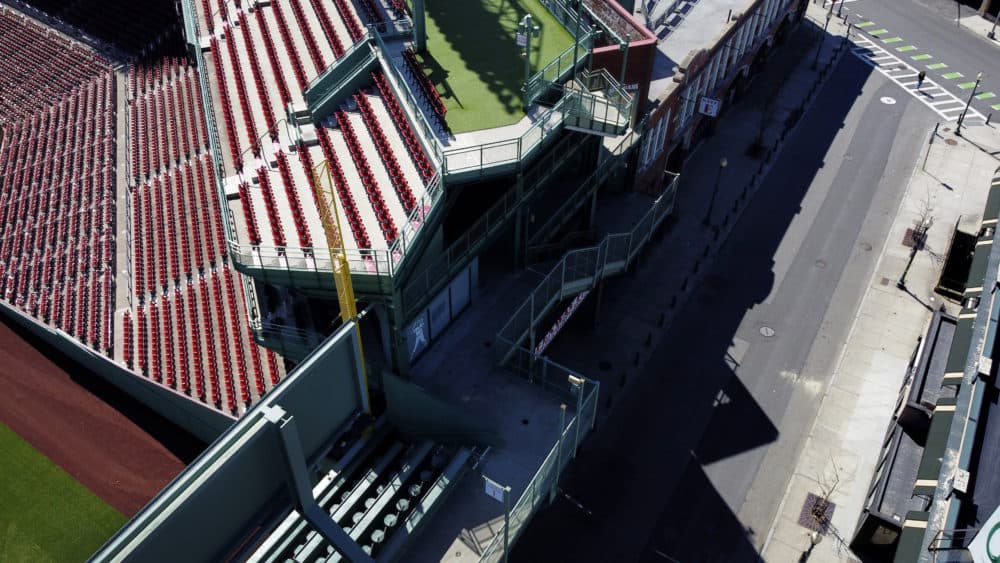 The Boston Red Sox were stripped of their second-round pick in this year's amateur draft by Major League Baseball for sign stealing in 2018 and former manager Alex Cora was suspended through the 2020 postseason for his previous conduct as bench coach with the Houston Astros.
Baseball Commissioner Rob Manfred announced his decision Wednesday, concluding Red Sox replay system operator J.T. Watkins broke rules by using in-game video to revise sign sequences provided to players. Watkins was suspended without pay through this year's postseason and prohibited from serving as the replay room operator through 2021.
Manfred found Boston's conduct far less egregious than that of the Astros, whom he determined used video to steal catchers' signs during their run to the 2017 World Series title and again during the 2018 season.
Manager AJ Hinch and general manager Jeff Luhnow were suspended through the 2020 postseason on Jan. 13, and Houston was fined $5 million, the maximum under the Major League Constitution. The Astros were penalized their next two first- and second-round amateur draft picks.
"Unlike the Houston Astros' 2017 conduct, in which players communicated to the batter from the dugout area in real time the precise type of pitch about to be thrown, Watkins' conduct, by its very nature, was far more limited in scope and impact," Manfred wrote. "The information was only relevant when the Red Sox had a runner on second base (which was 19.7% of plate appearances league-wide in 2018), and Watkins communicated sign sequences in a manner that indicated that he had decoded them from the in-game feed in only a small percentage of those occurrences."
MLB's report said Cora, the coaching staff and most of the players were unaware that Watkins illegally used in-game video to decode signs.
During a nearly hour-long teleconference with reporters on Wednesday night, Red Sox Chief Baseball Officer Chaim Bloom was asked if Cora might be rehired after his suspension ends.
"At the time that we parted ways with Alex, we were clear that was the result of his role in what happened with the Astros and everything that happened with the investigation over there revealed and that it had nothing to do with what may or may not have occurred in Boston," said Bloom. "And that's still the case. So that all the reasons that we parted ways with him then are still the case."
On Wednesday afternoon, Red Sox owner John Henry and chairman Tom Werner got on a call with the 29 other Major League baseball owners and Commissioner Manfred. According to Kennedy, they "took full responsibility and apologized to those guys for what happened."
"We were not, as the report pointed out, 100% compliant with the rules. And that's on us." Kennedy said. "We all own that. We apologize for that. And we need to commit to doing better as we go forward."
With the punishment announced, the team dropped the interim tag from manager Ron Roenicke's title. He is under contract for only the 2020 season.
The major league season is on hold because of the coronavirus pandemic. Spring training was halted in March and opening day has been postponed at least until mid-May.
During the Wednesday night teleconference, when the Red Sox top executives were asked if they had any idea when the season would start, Kennedy said, "I can tell you that the commissioner's office is working really hard on dreaming up ideas and trying to figure out the absolute best way to play in a safe way at the appropriate time. There are no firm plans. But I can tell you we are extremely hopeful that we will play baseball in 2020. We miss it terribly … We're very hopeful to get some news in the weeks ahead about the possibility of a 2020 baseball season."
Manfred called Watkins, a former minor league player, a "key participant" in the 2017 Apple incident, when the Red Sox used a smartwatch to relay decoded signs from the replay room to the dugout.
Manfred said Cora did not know and had no reason to know of Watkins' conduct. Cora left Houston after the 2017 season and managed the Red Sox to the 2018 title.
Material from The Associated Press was used in this report.
This article was originally published on April 22, 2020.