Baker Says Locals Can Shut Down Weymouth Compressor Construction. But They're Not Sure That's True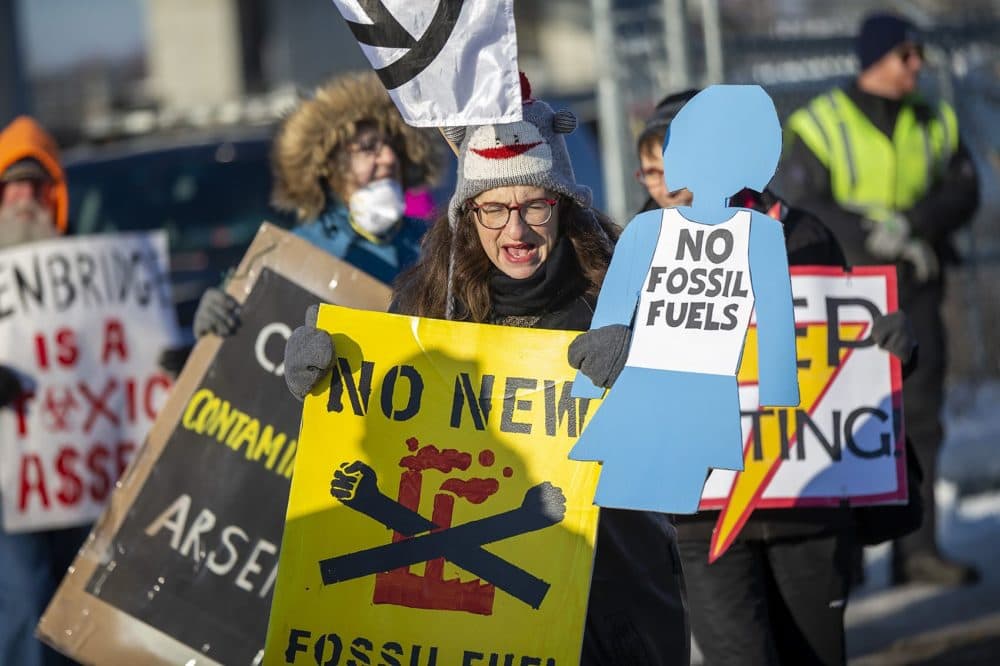 This article is more than 2 years old.
Local officials can temporarily shut down construction of a natural gas compressor station in Weymouth if they have concerns about social distancing at the site, according to Gov. Charlie Baker. 
"We have a set of standards and rules with respect to distancing around construction, and those standards and rules are pretty clear," Baker said at a press conference on Wednesday. "And if locals have issues with those rules, they have the opportunity to either raise it with us or the opportunity to shut it down."
This week, Sens. Edward Markey and Elizabeth Warren called on Enbridge, the parent company responsible for the compressor station construction, to provide copies of its pandemic plan and detail the steps it is taking to protect the health and safety of workers and the surrounding communities.
In their letter to Enbridge, the senators, who oppose the project, expressed concern that "ongoing construction could expose work crews and members of the surrounding community to coronavirus-related health and safety risks."
A spokesperson for Enbridge said the company is following guidelines provided by government and public health authorities.
"Precautionary measures continue to be implemented to mitigate the risks of COVID-19, including daily screening of those entering the work site, adhering to social distancing practices, excusing attendance for those who may be at risk, reinforcing the importance of hygiene and preventative measures, maintaining availability of a hand washing station, and continuously cleaning common areas in the project site," said Enbridge spokesperson Max Bergeron in an email. "For activities that require personnel to collaborate in closer proximity for safety reasons, we conduct an assessment and implement proper precautionary measures, which includes the use of protective masks. We are actively monitoring the situation."
The Weymouth compressor station is part of the Atlantic Bridge Project, which, when completed, will connect two existing pipelines and allow natural gas to pass through Massachusetts on its way to northern New England and Canada for export. Enbridge said in a statement that it expects the project to be operational later this year.