All She Wrote — A Pop-Up Book Shop And 10 Reading Recommendations
When Christina Pascucci Ciampa found a copy of "The Feminist Bookstore Movement" underneath her Christmas tree in 2018 with a note from her partner inside, she knew it was time to turn her passions into a career. The longtime literature lover and fervent feminist did just that, establishing All She Wrote Books — a Somerville-based pop-up bookstore showcasing the work of female, queer and non-binary authors — in April 2019. Now celebrating its first birthday, All She Wrote was born from Pascucci Ciampa's desire to see books by women and other traditionally oppressed groups front and center instead of sequestered to a single shelf. "The feminist bookstore movement and what its foundation was is specifically that," the shop owner says. "Really creating that safe space and advocating for those that were not allowed to amplify their voice."
Since its inception, the store has hosted over 50 pop-ups at Somerville spots like Bow Market, Juliet and Winter Hill Brewing Co. — growing from a humble three-tiered Ikea cart toting 25 titles selected from Pascucci Ciampa's own shelves to a full-fledged independent bookseller and integral part of the community. All She Wrote presently boasts a curated collection of 250 books — both newly-released and long-loved — spanning from fiction to audio and e-books. Pascucci Ciampa is also crafting creative ways to keep in touch with her patrons during this era of social distancing, such as assembling custom book bundles, hosting virtual author readings and digital book circles. Readers can also support the store by purchasing gift cards or books online.
The store's success came sooner than expected for Pascucci Ciampa, who originally envisioned opening a brick-and-mortar location years down the line, but has already secured a space in Somerville's Assembly Row to put down roots. The store's soft opening — originally scheduled for May 1 — has been postponed due to COVID-19, but in the meantime, book buffs can enjoy just as warm of a welcome from Pascucci Ciampa from a distance as they'd receive face-to-face, with a personal note from the store owner enclosed in their book order. "I want to hug every person that comes through the door, hopefully we can hug people again...I appreciate everyone that has come into my life through the store, even virtually...We have to make sure we're continuing to bring that sliver of sunshine — if you will — to them."
If you're looking for other ways to support local literary ladies during the pandemic, check out these 10 titles from women authors with New England ties.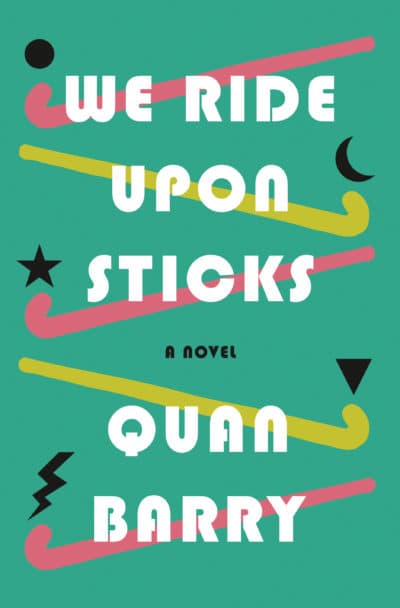 March 3
Laden with sports, magic and 1980s iconography, Massachusetts-raised Quan Barry's novel details the story of Danvers High School Falcons girls' field hockey team as its members turn to the occult (and the mystical powers of an Emilio Estevez notebook) in an attempt to end their losing streak. After scrawling a "dark pledge" on its pages, the team's bad luck turns around — but the girls also grow more mischievous and assertive as they become versed in the ways of witchcraft, learning how to hold their own against the gender stereotypes of the age and grappling with race, sexuality and identity along the way.
April 2
Released posthumously, this enchanting, cross-genre collection of 18 short stories by the beloved author of "A Wrinkle in Time" features a selection of works discovered by the writer's granddaughter, most of which were composed in the 1940s and 1950s before the debut of her notable novel. Each story is arranged chronologically, and the book's progression closely shadows the path of L'Engle's own life and career — capturing her experiences through tales of strong female protagonists in real and surreal settings. L'Engle attended Smith College and resided in Connecticut for much of her life.
April 14
Harvard University professor Rebecca Henderson combines her extensive work in the economics, psychology and organizational behavior fields to take a hard look at free market capitalism. Coupling detailed accounts from companies taking strides toward redefining capitalism with her own rich understanding of the potential of modern businesses, Henderson makes a compelling argument that capitalism as we know it is a missed opportunity, and builds the framework for business to prosper while complying with environmental factors and championing social justice.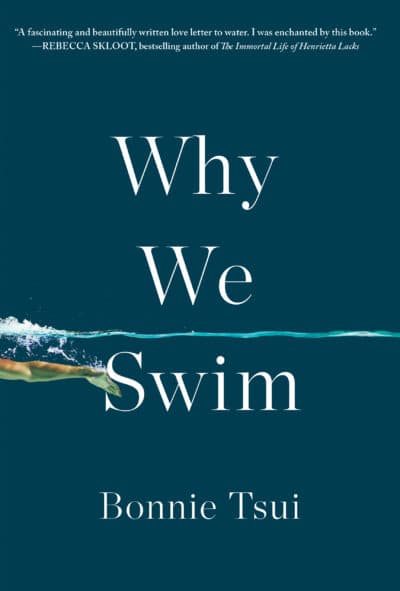 April 14
Harvard University alumna Bonnie Tsui dives into the relationship between humans and water — blending elements of memoir, interview and poetic imagery. From an Icelandic fisherman known as the "human seal" for surviving six hours in the freezing ocean, to Indonesia's Bajau people — whose large spleens enable them to stay submerged for up to 10 minutes — to her own journey rejoining a swim team at age 40, Tsui uses these stories to uncover why we desire to escape to the water and the power of swimming to heal the body and mind.
April 15
In the fourth installment of the Reisden and Perdita Mystery series, a young woman of society embarks on a journey to find a grandfather she's never met after learning that he might be a black man passing for white. Set in 1912 — a time when Jim Crow laws were prevalent and racial tensions ran high — the novel leads its protagonist onto the world's largest and newest ship, the Titanic, where she searches for clarity into her heritage. The situation she falls into, however, proves to be far more precarious than a matter of black or white.
April 21
The sequel to thriller "The Devouring Grey" finds May Hawthorne wary of a new danger threatening her town of Four Paths, New York and considering seeking help from her estranged father. Meanwhile, members of the town's founding families become entangled in a web of romance and betrayal, distracted from the impending menace creeping in from the Gray — an uninhabited dimension containing a deadly monster that exists on the fringes of Four Paths. Will the Founders be able to put aside their conflicts long enough to conquer the evil that imperils them?
April 21
Harvard graduate and journalist Krithika Varagur delves into Saudi Arabia's initiative to spread Wahhabism, a highly conservative division of Islam, after the country's rise to oil riches in the Cold War era. With an intricate web of institutions, personnel and billions of dollars in funding, the movement's influence stretches far beyond what meets the eye — with evidence of "Saudi money" cropping up everywhere from universities to Nigerian towns. Varagur taps historical research, government records and first-hand accounts from supporters of the movement as well as victims of the intolerance it spawned to trace the da'wa (call to Islam) and its consequences across the Muslim world.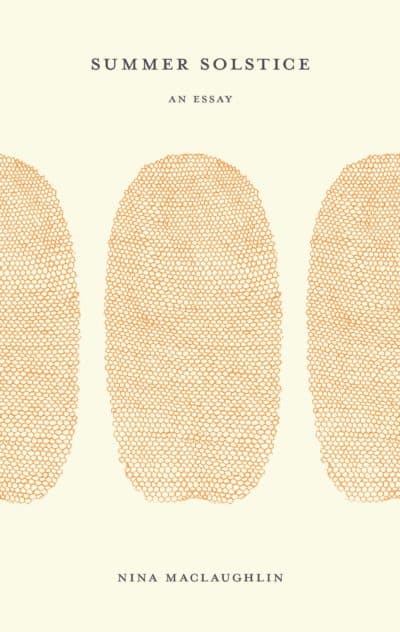 April 27
A Boston Globe contributor and Cambridge-based author, MacLaughlin illustrates the languid days of summer in this long-form essay — stirring a sense of nostalgia for golden hours spent in bliss. Rich images of juicy tomatoes and ripe berries, a freshly-cut lawn, the twinkle of fireflies and an evening breeze floating in from an open window paint a portrait of what this season looks and feels like to the author as she reflects on the meaning of summer in the past and present with poignant honesty and insight.
May 5
Born in Gloucester, Massachusetts, novelist Anna Solomon tells the stories of three women living in different centuries who all find themselves in a similar struggle to hold their own against a male-dominated society. Esther is forced into marriage with a king to save her own tribe in ancient Persia, while senator's wife Vee finds herself coerced into scandal in 1970s Washington, D.C. and Lily grapples with leaving her career for motherhood in modern-day Brooklyn. The protagonists' narratives intertwine and overlap as they each contend with sex, identity and power — depicting how the lives of women have transformed and remained stagnant over the course of centuries.
May 26
This middle-grade biography collection by Boston University alumna and queer history education advocate Sarah Prager portraits the colorful lives of 50 influential queer tastemakers throughout world history. The Junior Library Guild Selection features easily-digestible biographies and vibrant illustrations showcasing the lives of Olympic figure skater Adam Rippon, choreographer Alvin Ailey, astronaut Sally Ride, robotics engineer Martine Rothblatt and other influential figures — celebrating how each has made a positive difference in the world.