In 'Passage West,' Rishi Reddi Navigates The History Of South Asians Working In America
This article is more than 2 years old.
When author Rishi Reddi was studying at Northeastern University School of Law, she came across the Supreme Court case United States v. Bhagat Singh Thind, wherein a Punjabi Sikh man who enlisted in the United States Army during World War I was denied citizenship. Reddi — whose own family had immigrated to the United States in 1971 during the wave after The Immigration and Naturalization Act of 1965, which repealed national-origins quotas that limited entry from certain demographics — wasn't aware of the longstanding presence of South Asians in America. The little-known history of South Asians working in the lumber mills of the Pacific Northwest, on California farms, and fighting in World War I became the inspiration for Reddi's debut novel "Passage West" (out now).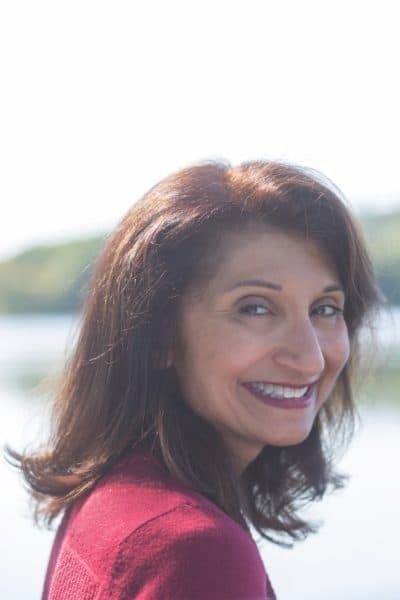 In "Passage West," Reddi expertly navigates decades of rich history through the eyes of multiple characters. There's Ram, the duty-bound newlywed who — after fleeing violence in Hambleton, Washington against the then-called Hindustanees — is seeking American fortune to send back to his family in Punjab by farming in the Imperial Valley of California. To contrast Ram, who counts the days until he can return to his wife and newborn son, there's Karak, who would gladly give up Sikh customs if it meant he could assimilate in America. Reddi also dips into other perspectives to contrast the evolving feelings toward British imperial rule, the revolutionary Ghadar Party, and the blatant global color line that treats brown people abysmally. "At first, I was thinking of this as a story about a love triangle with the societal stuff like citizenship more in the background," Reddi says. "But there's no way a young South Asian person would be separated from everything that was going on…Those issues were at the forefront of their lives."
When Reddi came to Boston for law school, she says she felt more of a "connection to the world, because of its schools, that wasn't in the other towns I lived in." Reddi's family moved from Hyderabad, India, to Great Britain, and eight different towns in the United States due to her father's career as a physician and in academic medicine. "As a kid, I was jealous of kids who had grandparents in the next town over, but on the flip side, I had more of a global perspective," Reddi said. "You develop empathy and powers of observation in an attempt to understand the world, and all those things relate to writing." Even when crafting distasteful characters, Reddi learned to stretch her mind to find sympathy for her "bad guy" characters, otherwise she wouldn't be able to write about them. Her character Karak shows moral ambivalence in the face of wholeheartedly jumping into American life.
The first character Reddi created for "Passage West" was Ram, because she "was first fascinated by Indian men who could not bring their wives if they wanted to stay in the U.S." Lobbying from the Asiatic Exclusion League extended the Page Act of 1875 and other immigration laws targeted at Chinese immigrants to other Asian immigrants, which effectively prohibited the Punjabi wives of working-class laborers from coming to the U.S. In 1913, the year "Passage West" opens in, Reddi tells me there were only four Punjabi women in that particular class total on the West Coast. The character of Ram struggles to resist the temptations of life in America when his initial two-year stay is extended ad infinitum by his uncle, as Ram's American salary affords his family newfound social opportunities back in Punjab.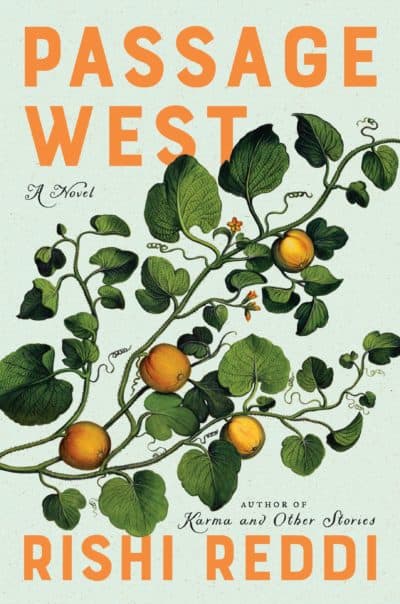 While Reddi began her career as an environmental lawyer, she also pursued her master's in English at Boston University and started writing short fiction. The idea for "Passage West" simmered on the back burner as she learned about writing techniques, telling stories and jumping perspectives. Short stories allowed her to feel authoritative over her narratives. Reddi says her writing usually begins when she starts to "wonder about specific characters and put them into unusual situations." She wants her characters to "work something out in their own mind. Their emotional development depends on unusual situations in outside worlds that they're either drawn to or created, or causes some realization through this experience."
For her novel, Reddi conducted years of research about the Imperial Valley during the early 1900s. Reddi found scholarly articles and sociological research that had been conducted about the time period, such as how marriage licenses would sometimes classify the races of Indian citizens as "brown" and Mexican citizens as "white," which would prevent marriages under the contemporary miscegenation laws. Punjabi men and Mexican women had varying degrees of success trying to get married depending on the whims of the local judges, as Reddi portrays through the characters of Karak and his eventual wife, Rosa. Reddi interviewed the children of interracial couples who farmed this region, who were in their late 60s and early 70s during the mid-2000s. "It was really meaningful to tell story of these real families," Reddi says. She also braids "real life" over her fictional town of Freedonia by citing real contemporaneous newspaper sources. "It was fascinating to find out this whole history, this type of commitment to American society and government," Reddi says. "They had braved a social structure that was much more restrictive than the one I was in in the '80s."
"Passage West" lays out the foundation for American society today. Immigration laws are becoming more restrictive, not only for newcomers at the border, but for those who are already on the path to citizenship. The headlines we're seeing today are all too similar to those 100 years ago when Bhagat Singh Thind's promises of American citizenship and the American dream were rescinded. Reddi is "hoping this book inspires conversations and asks questions about the way we're all living here together in this country today." Her characters overcome their own racial prejudices as they work with people from different backgrounds in the Imperial Valley. "The issues are not just about finger pointing," she says. "We can't keep national conversation at that level, we need to go a level deeper… In a humble way, I hope to inspire at least one reader to think about those things."
---
The Concord Free Public Library will host Rishi Reddi for a virtual discussion of "Passage West" on Friday, April 24 at 7 p.m.