Boston City Councilor Michelle Wu Tests Positive For COVID-19 Antibodies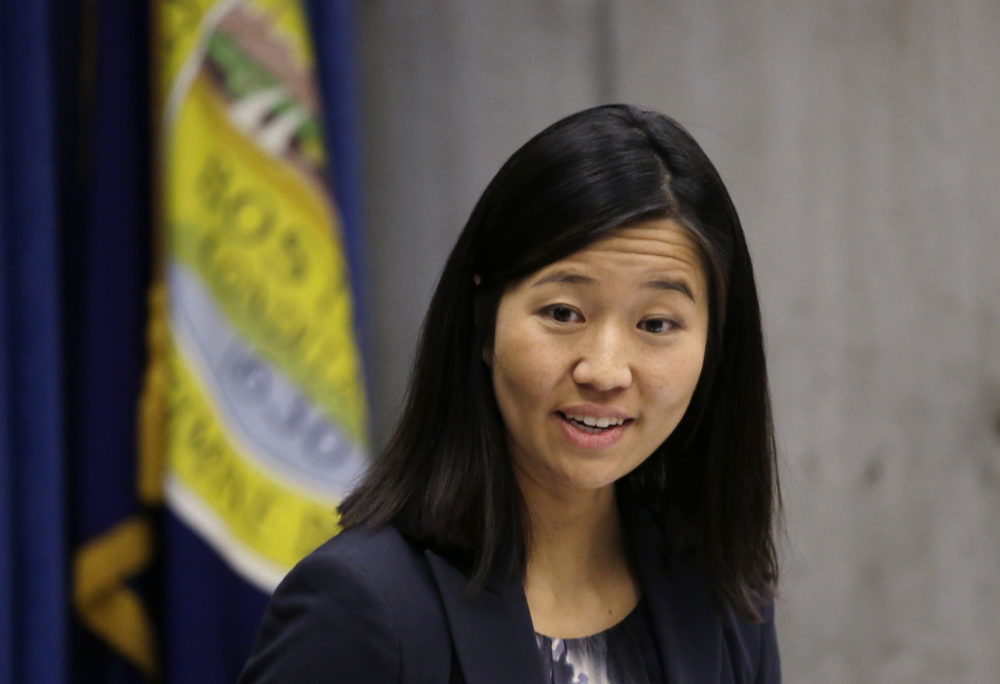 This article is more than 2 years old.
Count Boston City Councilor Michelle Wu among those who have tested positive for COVID-19 antibodies — despite never knowing that they had the disease.
"It was just a very stark reminder that we need to be diligent at all times about protecting ourselves and protecting other people," Wu told WBUR.
Wu was chosen to participate in a study involving 1,000 randomly-selected, asymptomatic Boston residents — an effort resulting from a partnership between the city of Boston and Mass General Hospital to understand how far the virus has spread.
Those selected were tested for the virus itself (Wu tested negative), as well as for the antibodies, which are markers for previous infection.
Wu says she hasn't experienced anything she thought were COVID-19 symptoms.
She says she reacted to the positive test result with a mix of relief at having tested negative for the virus and concern about the possibility of having been a carrier.
Wu's takeaway from the experience was that, simply, social distancing is vital. She says the antibodies testing needs to expand beyond Roslindale, East Boston and Dorchester, the initial area included in the study.
"Everyone should have access to this information, particularly in our communities that have been hardest hit and who weren't included in the study, neighborhoods like Mattapan, Hyde Park and Roxbury," she says.
Mayor Marty Walsh said last week that he wants the randomized antibody testing to expand beyond the additional 1,000 randomly-selected residents. According to the city, the number of COVID-19 tests conducted last week increased by 44% from the previous week, with much of the testing done in places like Mattapan and Roxbury.
Doctors at MGH say more research needs to be done to determine whether antibodies offer protection from future COVID-19 infection.
Testing under the MGH program is expected to wrap up this week, with results likely available next week.