A Quiet Film, 'Driveways' Is About How A Tiny Gesture Can Mean The World
Roger Ebert used to say that it wasn't the sad parts of movies that made him cry, but rather when characters were being kind to one another. I'm wired the same way, relatively fortified against tragedy and tear-jerkers but enormously susceptible to simple acts of compassion. I think Roger would've cried a lot during "Driveways," a little movie that derives enormous power from the gentle decency of its central characters and the seemingly small ways in which they help each other out. This is a quiet film about how a tiny gesture can make a huge difference to people during a difficult time, and how the most minuscule things sometimes mean the world. Delicately directed by the young filmmaker Andrew Ahn, it's a movie about neighbors that's also about what it means to be a neighbor. And it somehow does all of this without ever raising its voice.
Hong Chau stars as Kathy, a single mom from Michigan who's brought her 9-year-old son Cody (Lucas Jaye) along with her to a suburb in upstate New York. The plan was for the two to spend a couple of summer weeks cleaning out and selling the house of Kathy's estranged older sister Alice, who recently passed away. Alas, this isn't as easy as it sounds. Turns out Alice was a hoarder, and the house is packed almost floor-to-ceiling with junk in every room, so stuffed that Kathy and Cody have to camp in sleeping bags on the porch. Alice also wasn't great about paying her electric bill, so a lot of the time they're trying to work in the dark.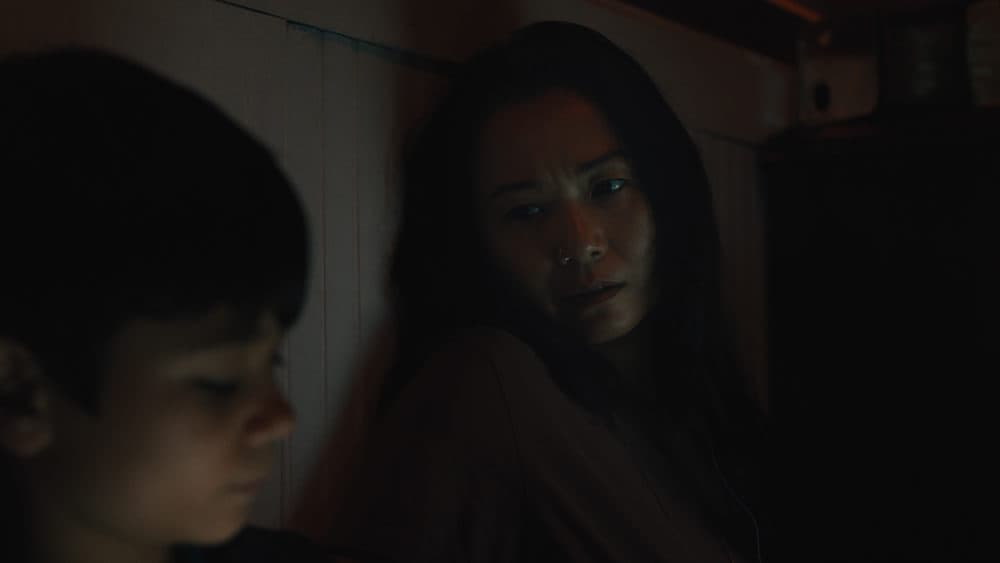 Next door lives Del, an elderly widower of few words who passes the days on his own front porch, reading old magazines and watching the world go by. He's played by that great bear of a character actor Brian Dennehy, who passed away last month at the age of 81. On Broadway, he was renowned for roles like Willy Loman in "Death of a Salesman" and James Tyrone in "Long Day's Journey into Night," but at the movies, Dennehy played a lot of cops. He was one of those second fiddles who always seemed to have wandered in from a more interesting film than the one you were watching, who with his husky, effortless authenticity was the most comfortable guy onscreen. Whenever Dennehy showed up in a movie, you were glad to see him.
You're especially happy to see him here, as the laconic Del develops an unlikely friendship with Cody. He's a nervous kid, easily spooked by loud noises and the roughhousing of his peers. "I know all children are sensitive…" his mom says before trailing off, because we can already see that Cody's a little more so than most. But this doesn't matter to Del, as the two strike up the kind of carefree rapport kids and old folks often fall into when neither have much use for adult conversational norms. There's an ease they have around each other, the kind of old-recliner comfort Dennehy specialized in bringing to the screen. I could've sat for hours with the two of them reading magazines on that porch.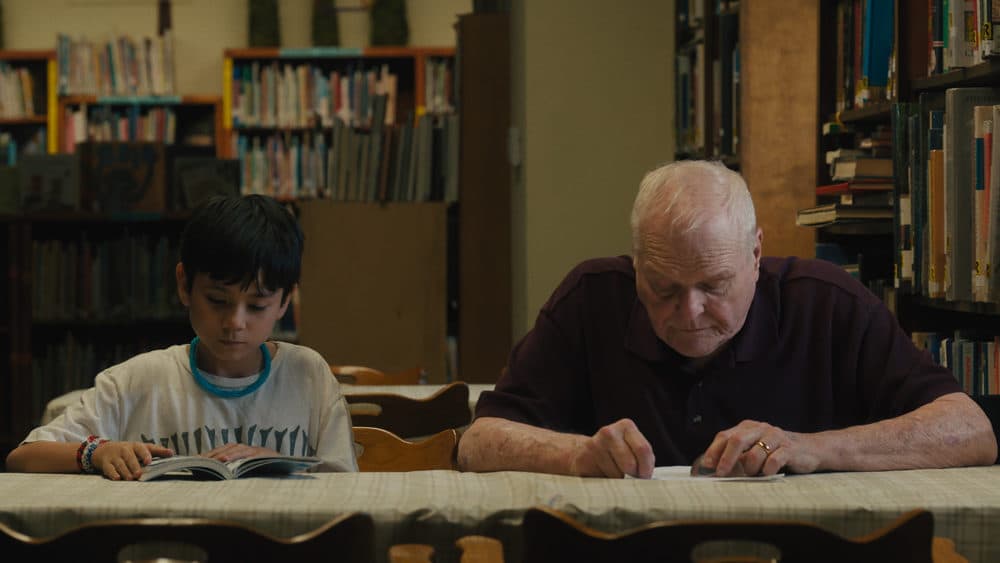 "Driveways" doesn't have much in the way of a plot. There's a birthday party, a couple of bingo nights at the VFW and eventually the summer must come to an end. Screenwriters Hannah Bos and Paul Thureen don't gin up any contrived catastrophes, the movie knows it's tough enough just getting by without adding on any melodramatic misunderstandings. There's nothing overblown here, but director Ahn is especially attentive to the little favors people do for one another to lighten the load, the small kindnesses that can help shape our lives. He holds for a moment or two of acknowledgement, never elbowing his way in for the obvious close-ups or pushing any of the emotions too hard. (Wish I could say the same for the treacly soundtrack, which belongs in a much sappier movie.)
Dennehy reportedly completed another couple of roles before he died but I can't think of a more fitting swan song than this one, especially his final scene in which Del and Cody say goodbye. It's a monologue observed — like most of the movie — from a respectful distance, with the old man trying to sum up a few things for the kid, attempting to convey some thoughts about life and all its confusing enormity that even he doesn't quite comprehend. They're the complicated feelings of a seemingly simple man, full of things Cody probably won't understand until he's Del's age. The young boy is there to listen, though. Sometimes that's all you can do for a friend. Sometimes that's more than enough.
---
"Driveways" is available on video on demand beginning May 1.