Film Adaptation 'Capital In The Twenty-First Century' Is An Autopsy Of A Broken System
This article is more than 3 years old.
I was working at a bookstore in 2014 when Thomas Piketty's "Capital in the Twenty-First Century" became a sensation, and if you'd asked me what was about to replace "Gone Girl" as our most requested title, a French academic's 696-page hardcover doorstop detailing the history of economic inequality wouldn't exactly have been my first guess. At the time I joked it was about to become the most popular book that people bought and didn't finish since "The Satanic Verses," but there's no denying that Piketty's thesis struck a chord with the public. The New York Times bestseller was the biggest blockbuster in the history of the Harvard University Press, and these kind of sales for a book that's extremely difficult to lift, let alone read, are saying something.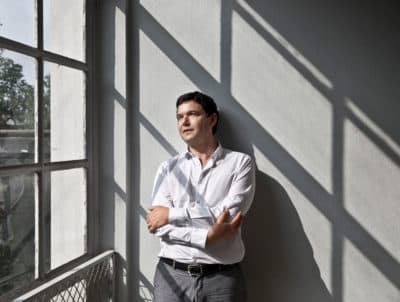 Arriving six years later, yet feeling weirdly right on time, is director Justin Pemberton's documentary adaptation, which opens this Friday, May 1, at the Coolidge Corner Theatre's Virtual Screening Room. A nifty overview as to why everything is terrible, "Capital in the Twenty-First Century" is a brilliantly assembled, blood-boiling examination of the past 100 years in economics that, viewed during our current disaster, feels like the autopsy of a broken system. Piketty's argument — delivered in Pemberton's slick, propulsive cinematic style — depicts capitalism as a self-perpetuating beast with a natural inclination to bloat the rich and starve the poor to ever-increasing, unsustainable levels. Unless attentively restrained via stiff regulations and progressive taxation to redistribute wealth throughout the economy, it'll all get hoarded at the top.
Speaking as someone who used to fall asleep in math class (there's a reason I went to film school, folks), Piketty's book fell pretty far outside my purview. But Pemberton's film adaptation turns out to be a dazzling entertainment, putting cogent arguments in layman's terms with witty visual correlations. The army of talking heads is offset with smartly chosen film clips, clever animation and some strikingly innovative use of the overhead drone photography that's become a cliché in so many lesser documentaries. The film has a knack for making tricky economic concepts accessible to all, even dummies like me who got a D in algebra.
Beginning just before World War I, "Capital" charts swelling and plummeting fortunes in various countries all the way up to and through the 2008 economic collapse. Patterns emerge in the macro view, with the aristocracy of various ages doing their best to insulate and further their own interests. The increasing inequality eliminates any middle class and removes opportunity for advancement, resulting in a widespread nihilism that eventually takes the form of either fascist nationalism or violent revolution. Fun.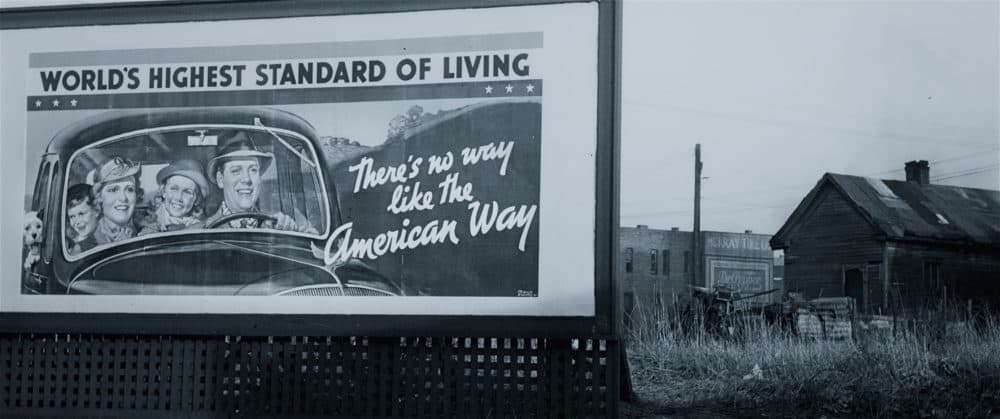 Pemberton's pugnacious approach uses shrewdly selected film clips ranging from "Wall Street" to "The Grapes of Wrath" attempting to puncture oft-reported, received wisdom like the stock market having anything to do with the lives of everyday people. The film angrily attacks the mentality we're all brought up with, a notion one pundit describes as "every American being a millionaire-in-waiting." With 75% of all the money in the world endlessly recycled through a closed system of shell companies and other offshore tax cheats among the 1%, the bootstrap mythology is a sucker's bet.
The film's most eye-opening segment shows us footage from a psychology experiment at the University of California at Irvine. Two strangers are set against one another in a game of Monopoly. According to a coin toss, one player is given twice as much money than the other to start with. That player also gets the use of two dice as opposed to the other player's one, collecting twice as much money whenever they pass Go. It takes almost no time for the players who win the coin toss to dominate the game, and we watch them almost immediately become ruder, mocking their disadvantaged competitors, gloating about their prowess and even eating more pretzels than the losers who never had a chance.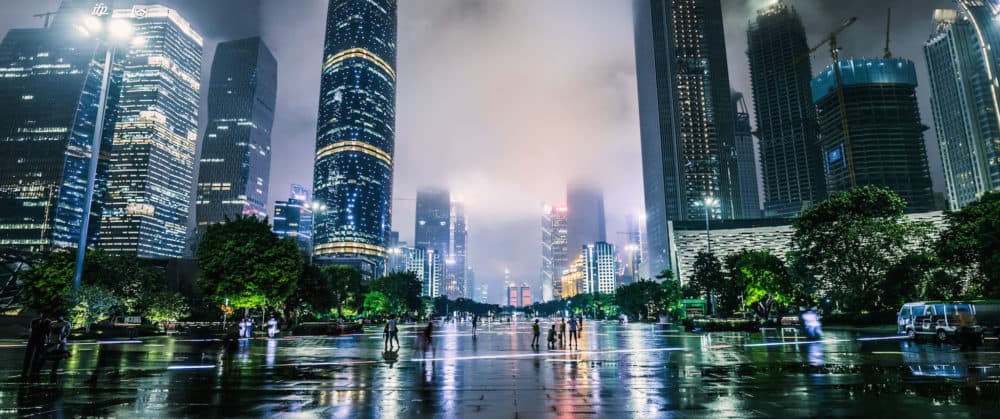 According to psychologist Paul Piff, not a single winner in the entire study credited their victory to the ludicrously unfair advantages provided by the coin toss. To a person, they all think that they won because they were better players. Since seeing the movie I've been unable to stop thinking about this sequence, wondering if it's somehow hard-wired into our national psyche by years of consumerist conditioning, this adamant need to believe that any good fortune is somehow deserved. Acknowledging that it all might be an accident of birth — or a coin toss — undoes America's entire idea of itself.
One could argue that 102 minutes isn't enough time to cover a tome the size of Piketty's, and that "Capital in the Twenty-First Century" gives short shrift to subjects like factory robotics and climate change that will play a huge part in determining the future of our economy. (See also: global pandemics.) But this is urgent, brashly entertaining filmmaking, full of arguments you may have a hard time shaking off.
---
"Capital in the Twenty-First Century" begins streaming Friday, May 1, at the Coolidge Corner Theatre's Virtual Screening Room.