Today's Weather: A Chance Of Severe Weather
The weather over the past few days has been very dry with relative humidity down in the teens. This meant there wasn't a lot of moisture in the air. That's going to change Friday as a warm front approaches. Dew points will rise into the 60s, making it downright humid.
This change in air mass comes with a few showers this morning, but the bulk of the day is actually just going to be fairly humid with a lot of clouds, some glimpses of sun and temperatures in the lower 70s. Since we're not used to this type of weather, it'll feel a little bit uncomfortable, which seems ridiculous after the cool, windy weather of the past week.
Later in the day, a cold front will approach the area, bringing a good chance of showers and thunderstorms. As a matter of fact, New England has one of the highest chances of severe weather across the entire country. Some of these storms could produce gusty winds, hail and even a possible tornado. Needless to say, this is one of those days where you're going to want to keep an eye to the sky after 4 p.m.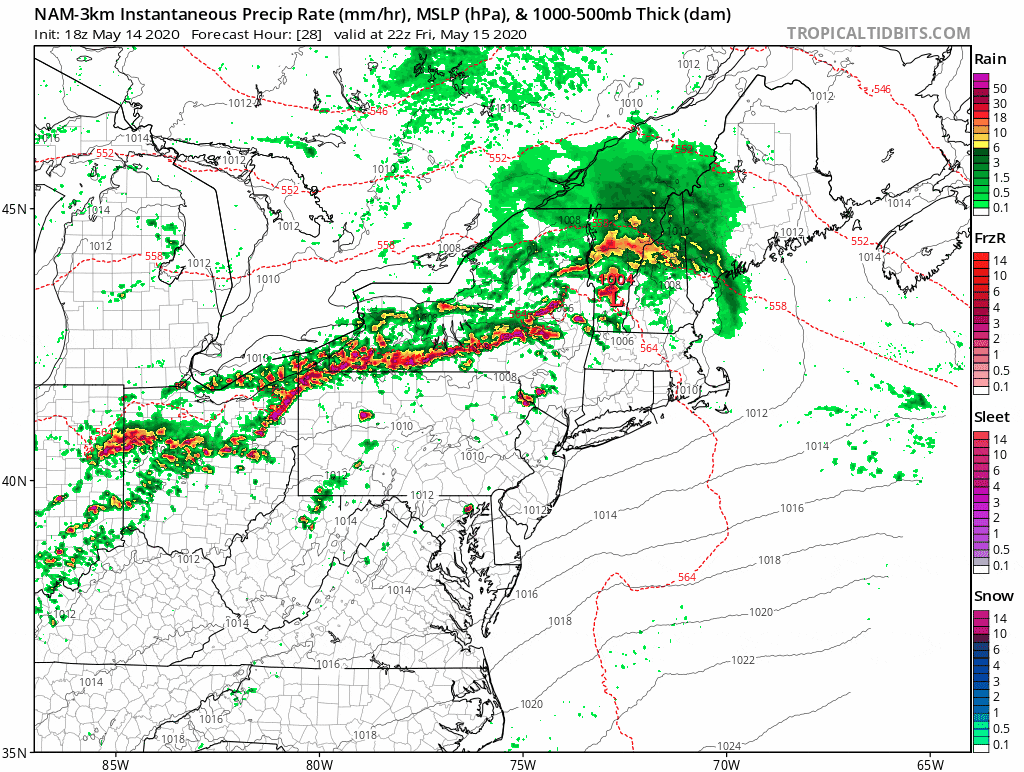 The cold front that will bring the severe weather pushes offshore overnight and sets us up for a pretty nice day Saturday. I'm looking at a blend of clouds and sunshine, and temperatures right around 70 degrees.
On Sunday, another weather system approaches but I think we'll get through the day with partly if not mostly sunny skied. Any showers should hold off until after dark. Then it looks as though it turns damp Monday, with some uncertainty on how long the damp weather lasts early next week.
You can follow my updates here and on Twitter @growingwisdom.
---
Friday: Clouds, some early morning showers and mild. Highs 70-74.
Friday night: A few showers and storms especially before midnight.  Lows in the 50s.
Saturday: Early clouds and then sunshine. Very pleasant. Highs 65-70.
Sunday: Partly cloudy, may shower at night. Highs 62-67.
Monday: Cloudy with some rain. Highs 55-60.
Tuesday: Partly cloudy to mostly cloudy with more showers. Highs in the mid-50s.