Thinking Of Adopting A Pet? Here Are Tips To Help You Find A New Furry Friend
Being quarantined at home has a lot of us looking for companionship. And while humans are pretty much off-limits, I've always been told that dogs (and other pets) are a man's best friend anyway. As reported on Here & Now in early April, pet adoption numbers have spiked. Dogs, cats and rabbits are leaving adoption centers as soon as they come in. According to Rob Halpin, director of communications for the MSPCA Animal Care and Adoption Center, the nonprofit has seen a 30% increase in pet adoption since the COVID-19 health crisis started, emptying out their three shelters of dogs and leaving only two cats up for grabs as of right now.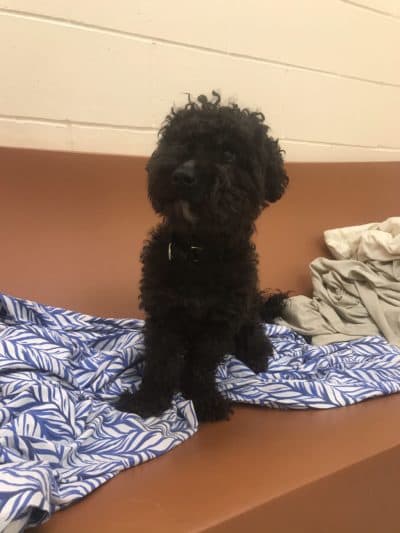 "Which is an extraordinary increase," Halpin says. "Especially when you consider that we have closed our adoption centers to the general public and instead have shifted to a virtual model." Other adoption centers nationwide are doing pet adoptions virtually as well. The Pet Alliance of Greater Orlando in Florida has opened virtual adoption through their website and the Roice-Hurst Humane Society in Colorado held a Zoom virtual pet adoption event. At the MSPCA, folks can call the adoption center to make an appointment to meet the animal they'd like to adopt in-person, with the appropriate social-distancing measures in place.
Halpin says that the number of first-time pet owners has increased and a way shelters help the adjustment process is by determining how well a pet would do with its owner. For example, a dog that requires more active attention would pair well with someone who likes to be outside while a cat, rabbit or older, more sedentary dog would pair well with someone who is more relaxed and would rather stay in the house. Establishing the fit is essential in a successful adoption.
"Everyone right now has more time on their hands, which is wonderful for a new pet," Halpin says. "It's the same reason it's a wonderful time to adopt a new pet when it's summer vacation." With more spare time to acclimate for both pets and their owners, this may be the best time to adopt and create a lifestyle around the new furry family member.
There is concern, however, over what will happen once the health crisis is over and people return back to their regular schedules that take them out of the house. But Halpin says prior to the pandemic, people have been going to work and taking care of pets for a long time. What will help is establishing a schedule for your pet right now. That means waking up, going to sleep, walking them and feeding them at the same time every day. Keeping mealtimes regular will help everyone adjust when bringing a pet into the home. This will make it easier once people transition back into leaving the house for work, Halpin says.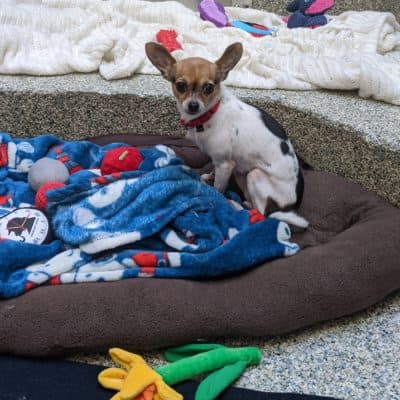 Practicing some separation behaviors will also establish a sort of normalcy for pets if owners are worried about separation anxiety, Halpin explains. This can be as simple as leaving the pet in the house while you go to the backyard or out on the deck for a little bit of time. There are behavior services available online that can help if you notice animals starting to act out, pee inside the home or chew furniture.
The MSPCA offers a number of classes for new pet owners virtually, including a class teaching puppies how to be social with other dogs, as well as more skill and agility training for older dogs. These classes will be available in person as society transitions back into normalcy, Halpin says.
"The vast majority of these animals will adjust just fine when their owners go back to work," Halpin says. "Our advice for people would be to determine the level of training you feel your dog or cat requires, then do a little online research."
If you are having trouble finding a furry friend to bring home, there may be more animals coming to a shelter near you in the months to come. Halpin predicts that there will be another increase in animals surrendered to shelters as the pandemic persists. There have been 10 or so animals surrendered to the MSPCA in the last three weeks due to their owners passing away from the disease, owners becoming too sick to care for their pets, or owners no longer being able to afford taking care of their pets because of lost income.
For pet owners who run into issues financing food during the pandemic, there is help out there. Many local food shelters are providing food for pets.
"We are bracing for a wave of surrendered animals as the pandemic continues to rage, as well as the economic crisis we are all experiencing across Massachusetts," Halpin says.
---
Visit the MSPCA's website to see their pets up for adoption.