6 Things To Know About The Plan To Reopen Massachusetts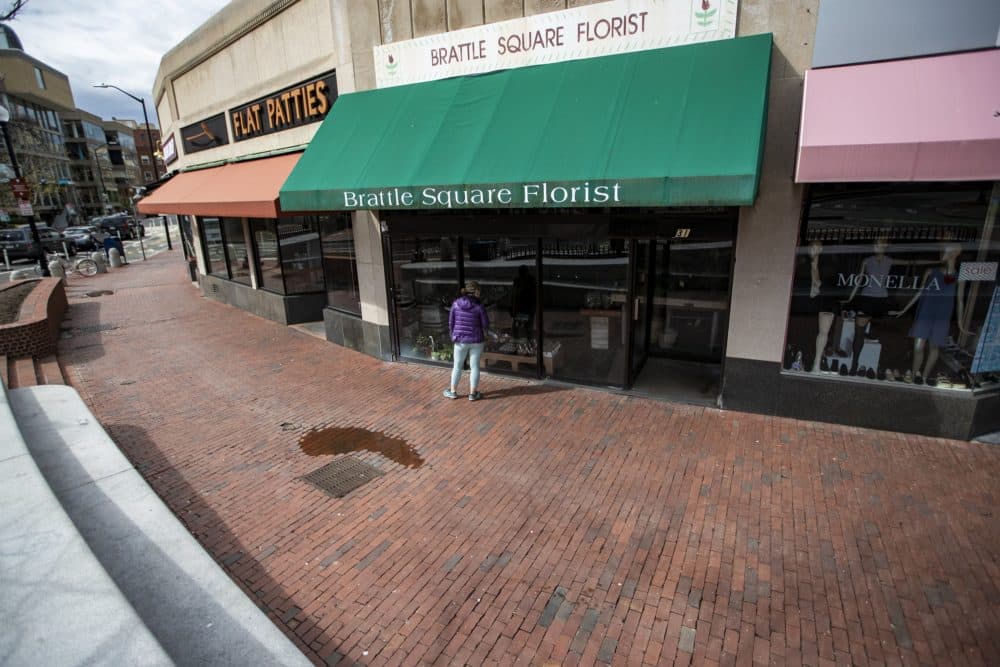 This article is more than 2 years old.
Massachusetts Gov. Charlie Baker has laid out a plan to resume many aspects of daily life that he suspended two months ago, in an effort to slow the spread of the coronavirus.
At 29 pages and four phases, it's a pretty quick read — and a more productive use of quarantine time than binging Netflix (again).
But if you're looking for something even quicker, here are answers to six questions you may have.
1. What new freedoms do I have in phase one?
For one thing, you can enjoy more outdoor activities — just in time for warmer weather. Beaches, parks, zoos and drive-in movie theaters are among the venues that have a green light to reopen next week.
Also next week, you can schedule a hair appointment (for yourself or your dog), hit the car wash, make curbside pickups at stores that have been closed, and maybe go back to the office. Businesses outside Boston can recall enough workers to fill 25% of their regular capacities on May 25; Boston companies have to wait until June 1.
You can return to your house of worship immediately and, if you're in manufacturing or construction, you can go back to work right away, assuming your employer can meet the state's safety requirements.
2. Do I still have to wear a mask and practice physical distancing?
Yes. Keep up the hand-washing routine, and continue to cap social gatherings at 10 people, too.
The state's stay-at-home advisory has been replaced by a "safer at home" advisory, which is a tad more relaxed. Parents who have faithfully, perhaps painfully, refused to allow play dates are now asked to "limit" them, for example.
But Baker emphasized in a news conference Monday that the new advisory is "not a dramatic departure from where we were."
Basically, you can participate in more activities, but only if you modify them in ways that make coronavirus transmission unlikely.
3. When can I eat in a restaurant, book a hotel room or visit a local shop again?
That's unclear. These are part of the second reopening phase, which has no start date.
The earliest possible date is June 8, since each phase will last at least three weeks, according to state officials. Baker stressed, however, that phases "may last longer if the public health data doesn't support moving forward."
Even when restaurants, hotels and non-essential retailers can welcome back customers, capacities will be restricted at yet-to-be-determined levels. Depending on how deeply those restrictions cut into revenues, some businesses may choose not to reopen right away.
4. Will students go back to school in the fall? And what about day care and summer camp, in the meantime?
State officials have not decided whether K-12 schools will reopen in the fall but write in Monday's report that a plan is "being developed and will be announced soon."
There is no change to the order closing most day care centers until June 29, though Lt. Gov. Karyn Polito told residents during the news conference that the state is expanding access to emergency child care and that only 35% of slots are taken.
She added the state Department of Public Health is developing safety standards for summer camps, and "it is possible that camps could reopen in phase two, with limitations."
5. Can I visit my loved one in a nursing home?
Not yet, and probably not for a while. The state's reopening plan calls for Massachusetts residents to "refrain from visiting nursing homes, skilled nursing facilities or other residential care settings."
The coronavirus has hit these centers hard because residents' ages and health conditions can make them particularly vulnerable to COVID-19. Most of the state's coronavirus-related deaths have occurred in long-term care facilities.
6. When will life finally go back to normal?
The state's reopening plan points toward a "new normal" in phase four, when there is an effective vaccine or treatment for the coronavirus.
Pharmaceutical companies, including Cambridge-based Moderna, are speeding through the vaccine development process, but it is unlikely that a vaccine will be widely available before next year.
A treatment could arrive sooner, if an existing drug were to prove useful. But some potential therapies, including one touted by President Trump, have turned out to be ineffective or even harmful.
Even in the final phase of reopening, life may not look like the "normal" that people knew before the coronavirus outbreak. The state's plan calls for people at high risk of contracting COVID-19 to practice physical distancing through phase four.