Documentary 'The Rabbi Goes West' Showcases Talent Of Boston Film Community
Filmmakers Gerald Peary and Amy Geller describe themselves as "liberal, secular Jews living in Boston." So how did they come to make a documentary about an Orthodox rabbi transplanted from Crown Heights, Brooklyn to Bozeman, Montana?
Peary and Geller, a Cambridge couple each with deep roots in Boston's film community, know a good story and a great character when they see one. That's what they discovered in Chaim Bruk, a colorful, charismatic Chabad Hasidic rabbi who is the focus of their documentary "The Rabbi Goes West."
The film had its area premiere at the 2019 Boston Jewish Film Festival but audiences can stream it May 24 to June 4 during an online partnership with the Independent Film Festival Boston (IFFBoston).
Peary and Geller, IFFBoston alums and longtime supporters, will share proceeds from screening sales with the IFFBoston, which was forced to cancel its annual festival in April. There will also be a live Q&A on YouTube May 31 with the filmmakers, Rabbi Bruk and his wife, Chavie Bruk who's also featured in the film.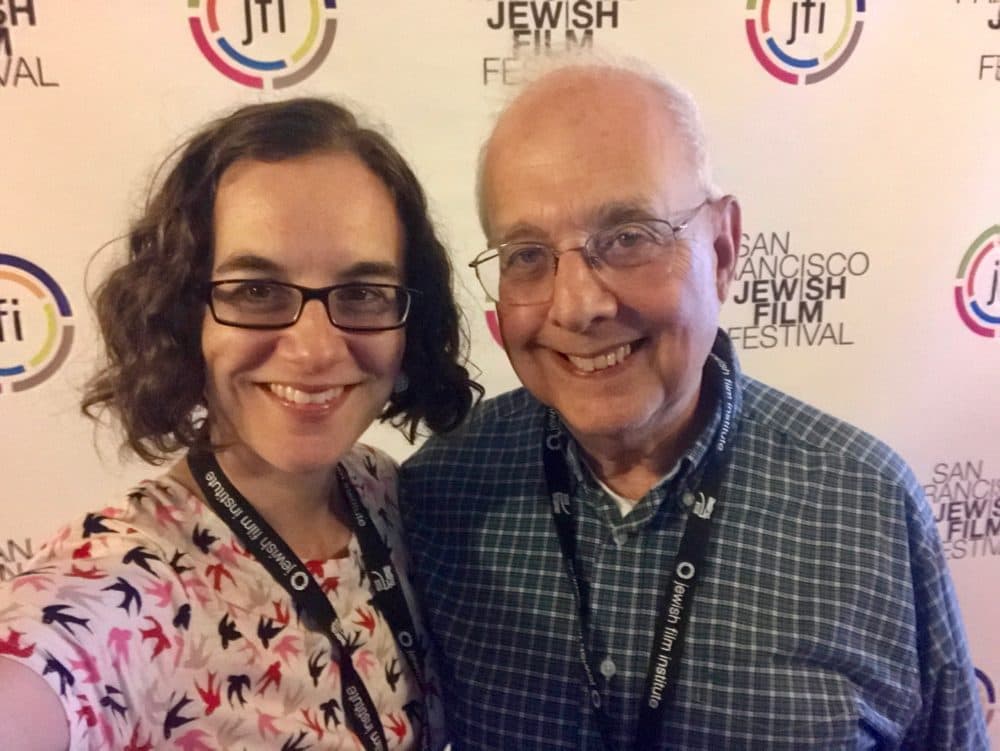 It was while doing early research that Peary, a longtime film critic at the late Boston Phoenix and the programmer for the Boston University Cinematheque, first contacted Rabbi Bruk by telephone. Peary knew immediately that he'd found a fascinating subject.
"When you make a documentary, it's like a feature: you audition people. Listening to Rabbi Chaim [on] the phone, he was funny but also he spoke in a linear way which is key for documentaries. A lot of rabbis can be slow and sonorous. Everything was already there on the phone and, once we met him, it got better," says Peary.
Peary and Geller headed to Montana where Bruk had established a Chabad center in Bozeman and was actively spreading the word about this fundamentalist form of Judaism throughout "big sky country." They discovered not only a sumptuous cinematic landscape but also dramatic tensions between Bruk and Bozeman's Reform congregation.
"As is often the case with documentaries, the film evolved over time and morphed into something new. The film is very much our journey of what we experienced in Montana," says Geller, the former artistic director of the Boston Jewish Film Festival who teaches production courses at Boston University.
Peary and Geller made a total of five trips to Montana over three years. They talked with Jewish residents — there are just 2,000 Jews spread across a state that's 14 times larger than Israel — who supported Bruk and others who view his missionary zeal with suspicion. A complex, balanced portrait emerges as the directors spend time with the Bruks and their five adopted children and follow him to radio interviews and on his door-to-door campaign to hand out mezuzahs (an encased Jewish prayer offering).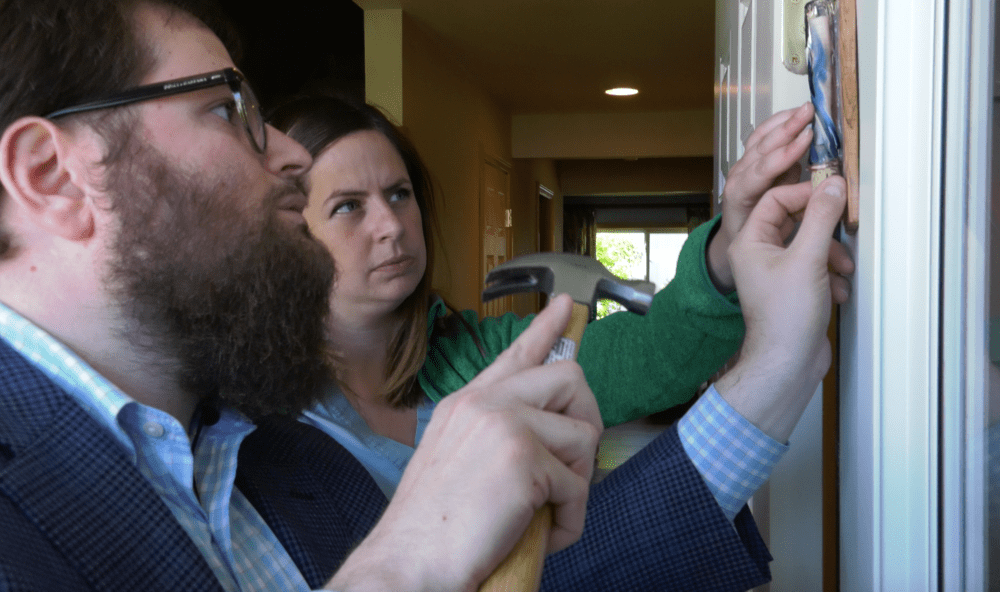 "Our strategy was to lay it out and let the audience decide. We didn't make a message film," says Peary. "We knew nothing about Chabad or the Hasidic world. We learned everything by meeting people and by doing our homework. We are pleased that people have all kinds of reactions to [Bruk because it means] the film is working."
Geller produced Peary's first documentary "For the Love of Movies: The Story of American Film Criticism" (2009). But "The Rabbi Goes West" is their first as co-directors. Neither one claims collaborating was easy.
"Everything you see on screen, we both had to agree to. So, of course, we fought a lot. But it strengthened the project in the end. This is the second time I've co-directed a film, says Geller (she made "The Guys Next Door" in 2016 with Allie Humenuk). "It can take longer to edit but the end result is a stronger piece for having two voices in the mix."
"Amy is more of a perfectionist than I am," says Peary. "I was ready to leave the film at various points, thinking it was done. It's never done with Amy. But after we fought forever and she didn't let go, the film got better. Its final excellence I credit to my impossible-to-please partner."
Both are also quick to credit their "really deep local team" that includes
cinematographer and editor David Reeder, editor Lucia Small and composer Rob Jaret.
"It's a director's dream when you start to build a permanent crew," says Peary who worked with Small and Reeder on his last film, "Archie's Betty" (2015), and who lauds the talent in Boston's documentary community. He says "The Rabbi Goes West" is a "typical example of the great documentary resources" to be found in the city. "Lucia is a great documentarian and she moves over and works with us. Wow — how lucky are we?"
"The Rabbi Goes West" demonstrates the increasingly assured filmmaking from Peary and Geller.
"I've been producing films for more than 20 years now. It took me a while to get the confidence to have my own voice which is what you do as a director," says Geller. "When I discover a story I want to tell, I want to be in the driver's seat. It is a hard business to sustain; we have to do other things to support the work. But it's hard not to want to keep moving forward."
Peary quickly agrees. "I absolutely have it in my blood. You have to start financing so it is formidable. But, knock on wood, we'll make more documentaries."
---
"The Rabbi Goes West" is available for streaming through IFFBoston May 24-June 4.