As COVID-19 Restrictions Ease, Mass. Restaurants Prepare To Reopen
04:23
Play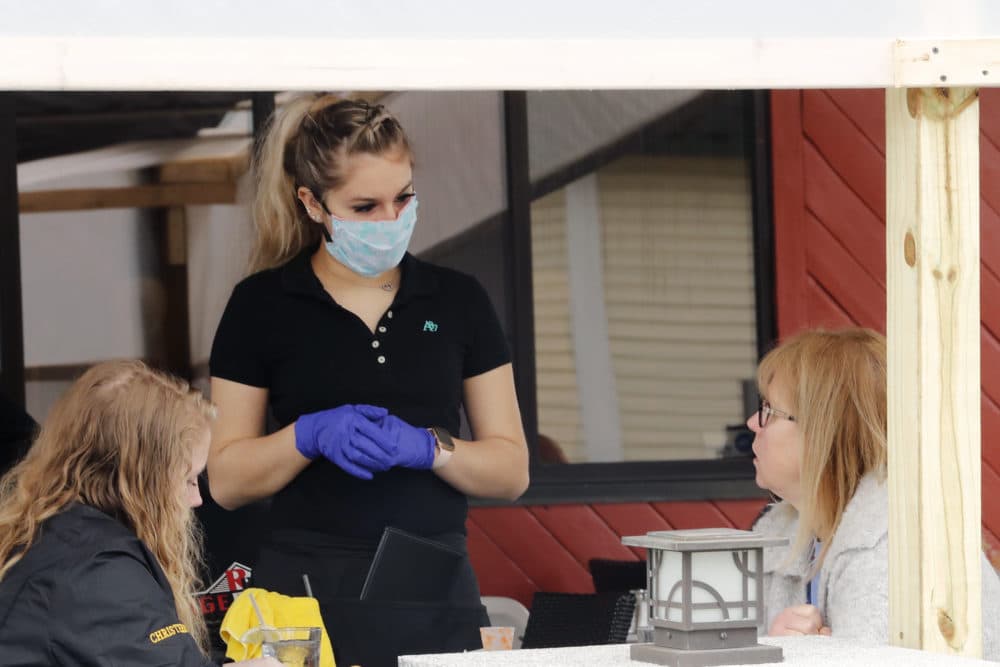 As Massachusetts continues its gradual loosening of restrictions imposed to stop the spread of the coronavirus, restaurant dining could return early next month with a new set of rules. Governor Charlie Baker says that in phase two of the state's reopening from COVID-19 restrictions, restaurants can again serve sit-down customers. Initially, only outdoor dining would be allowed, with tables positioned at least six feet apart.
To get the perspective of the restaurant industry, WBUR's Sharon Brody spoke with Bob Luz, the president and CEO of the Mass. Restaurant Association.
Interview Highlights
On Baker's plan to open restaurants as soon as Monday, June 8:
"First of all, we're excited to have a reopening process that's beginning, and we're very appreciative of that. We're also respectful of the data, and we've been watching it every night, every day since May 18th. But part of the planning is still missing. Without a firm date, restaurateurs have a couple of issues.
"One is [that they have] very little money left in their pockets. And so they've got to know for sure when they're going to be able to reopen. They can't expend money and not reopen. The bigger problem is that their suppliers have to get fresh products from California, [the] Midwest, Florida, [as well as] produce, meat, chicken, dairy, and that supply chain takes four to six days just to resupply to get it here."
On the outdoor-dining-only part of Baker's plan: 
"Less than 20 to 25 percent of the restaurants have any ability to [seat] outdoors. I will say respectfully, the governor's office and the legislature are working together to streamline the process that normally would take seven to 10 weeks to get approval for ... "
"Eating outside in spring in Massachusetts is a dicey challenge because we can have weather that's too hot, too cold or rainy. If I'm a restaurateur and I see a forecast for [a] weekend that's going to be cloudy and 50 degrees, I may decide I can't open up because I don't want to ruin product and have employees come in when nobody comes to the outdoor seating area."
"The restaurant industry, is the most regulated industry — the most inspected industry, behind health care. We work daily and always have with the FDA [and] the local and state boards of health and we're regularly inspected. So we feel we're ready, willing and able [to resume indoor dining]. But we respect the fact that the government felt that this was the first step to take."
On curbside takeout: 
"Takeout before the pandemic was a nice add-on. As the only source of revenue, takeout and delivery is not profitable for a restaurant, by any stretch of the imagination. What it's allowed some restaurants to do is keep equipment working [and] keep employees working, but it's an expensive venture. So restaurants are going to have to adapt and realize that's going to be a much bigger piece of their overall sales mix. That means ... that piece of sales is less profitable, and so they're going to have to figure out how [to] make this all work."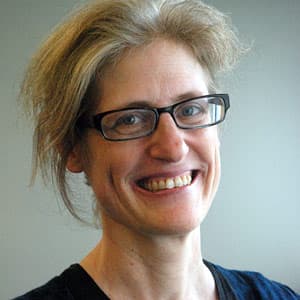 Sharon Brody News Anchor
Sharon Brody is the voice of WBUR's weekend mornings. On Saturdays and Sundays, she anchors the news for Weekend Edition and other popular programs.
Elie Levine Freelance Digital Producer
Elie Levine is a freelance digital producer for WBUR.