In R.I., Police Brutality Protesters Storm Providence Place Mall, Set Cop Car On Fire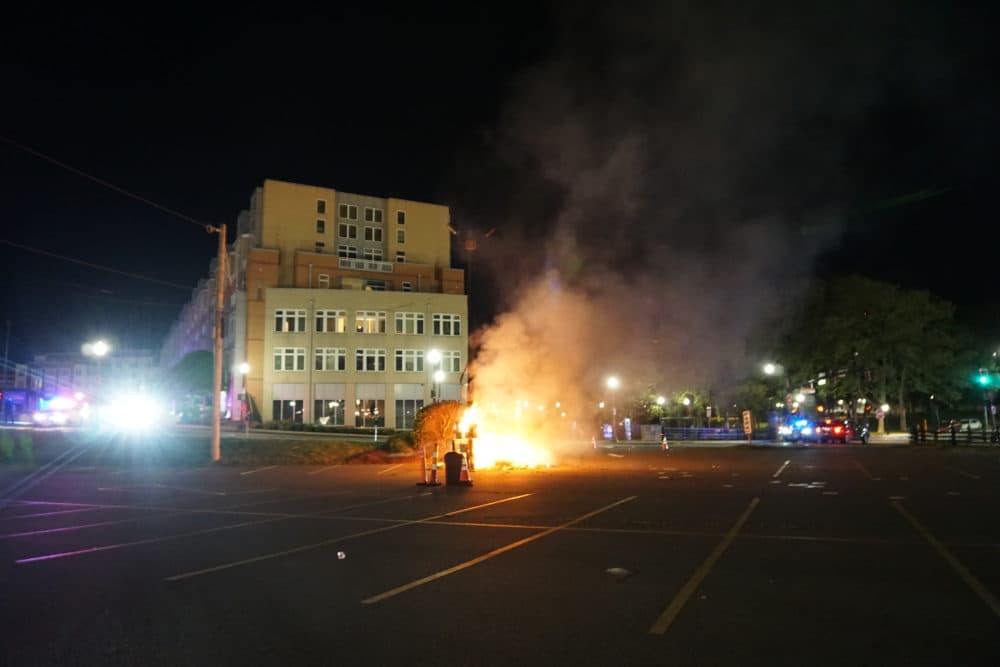 This article is more than 2 years old.
Crowds of protesters took to the streets in downtown Providence Monday night and early Tuesday morning to call for justice for George Floyd, storming the Providence Place Mall. Some broke windows and set fire to a police car.
The protests happened on a seventh night of demonstrations and unrest across the country in response to the death of Floyd, the Minneapolis man who died after a former Minneapolis police officer knelled on his neck for more than eight minutes. A demonstration in Providence on Saturday drew roughly 1,000 people and was peaceful.
Monday's protests began shortly before midnight at the mall, where crowds began to form after a flier was circulated on social media calling for justice for Floyd. The source of the flier is unknown. At one point, crowds rushed the mall, breaking windows and setting small fires.

Rhode Island State Police and officers from a number of other jurisdictions responded to the scene. One officer told The Public's Radio as many as 40 arrests were made.
By 2:30 a.m., the crowds had largely moved from the mall throughout downtown, smashing windows and setting small fires in trash cans and on sidewalks.
The extent of the damage at this point is unknown.