Judge Considers Lawsuit Over Halted Foster Child Visits During Pandemic
A Massachusetts Superior Court judge is considering a lawsuit against the state Department of Children and Families over the agency's limiting of in-person visits between biological parents and their children in foster care during the coronavirus pandemic.
The lawsuit alleges that DCF's decision to end in-person visits in March is essentially a termination of visitation rights. The parents argue the move was unconstitutional and traumatizing for already at-risk children. The suit is asking that in-person visits be immediately reinstated.
The main question in the suit is whether virtual visits are true visits. The attorney for the seven plaintiff parents, Lauren Russell, said that several experts suggest that restricting in-person parent-child visits to video is not enough and can harm efforts to reunify families.
"All of these people have said that meaningful contact is not provided when these visits are on Skype or video chat and I don't think that any of us can say that it is," Russell said.
Russell said the relationship between children and parents is constitutionally protected, and that safeguards can be implemented to mitigate the spread of the coronavirus.
For the state, Assistant Attorney General Jesse Boodoo said DCF has the right to set policy, especially during the COVID-19 pandemic.
"These visitation issues are complicated and family specific and depend on a whole host of issues," he said. "Those include COVID factors and non-COVID factors."
DCF said it does not comment on pending litigation, but is working to reintroduce in-person visitation.
"During this unprecedented health crisis, DCF is using technology to maintain contact between child and parents to mitigate the spread of COVID-19, consistent with federal guidance and state law," a DCF spokesperson said in a statement.
Suffolk Superior Court Judge Anthony Campo took the suit under advisement, and set another hearing date for Wednesday.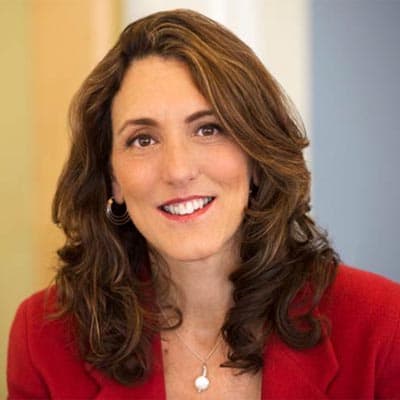 Deborah Becker Host/Reporter
Deborah Becker is a senior correspondent and host at WBUR. Her reporting focuses on mental health, criminal justice and education.