Boston Vigil Honors Breonna Taylor On Her 27th Birthday And Calls For Police Reforms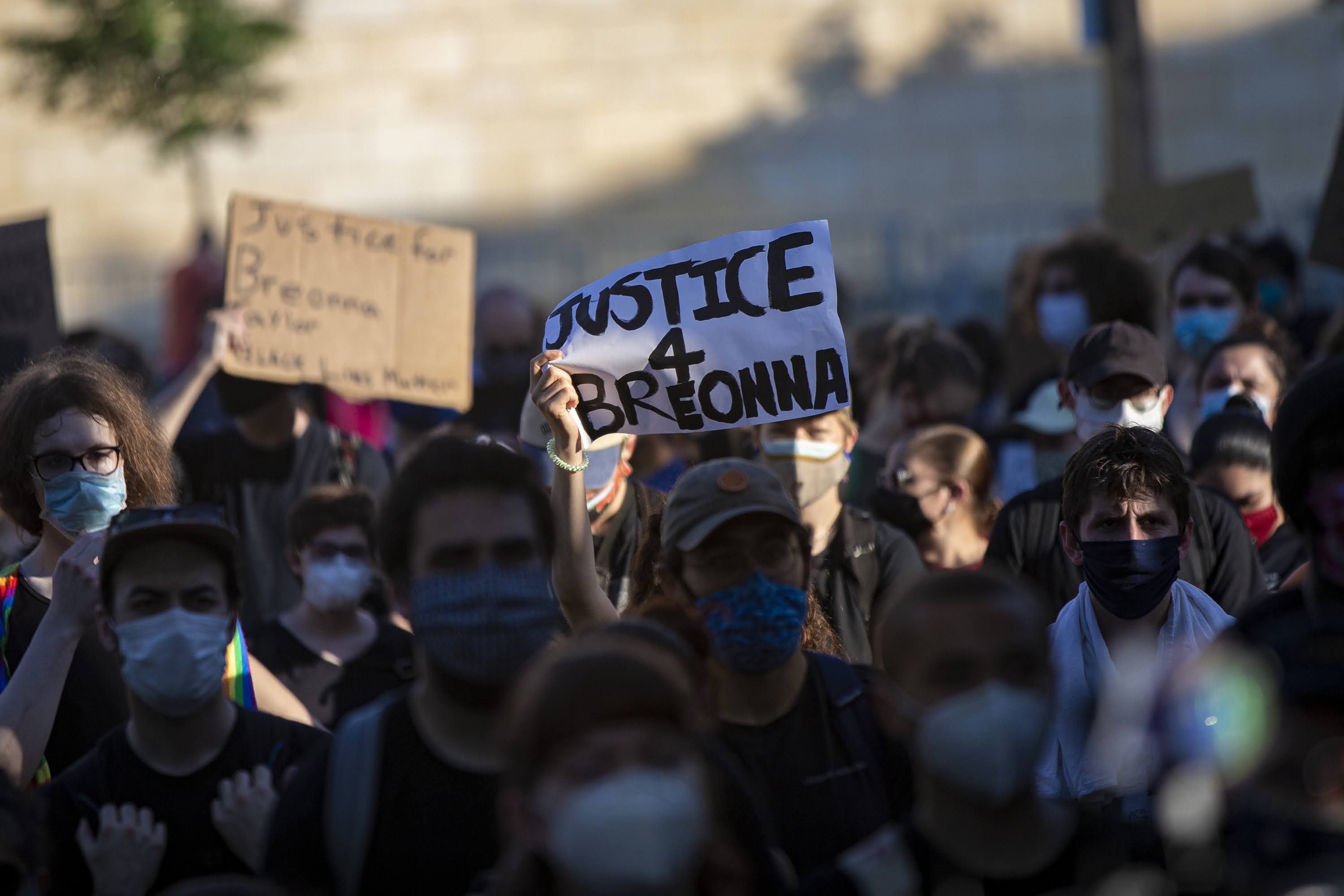 This article is more than 2 years old.
Several hundred protesters filled a park across the street from the Boston Police station near Nubian Square, raising the name of Breonna Taylor, the Louisville, Kentucky, EMT killed in her own home, on what would have been her 27th birthday.
Protest organizer Sam Grady of the youth empowerment group I Have A Future read read a poem she dedicated to Taylor.
"Now my name is added to a list of hashtags buried underground," Grady read. "When you say her name, don't forget to speak: justice for black women, overlooked like me. Black women matter!"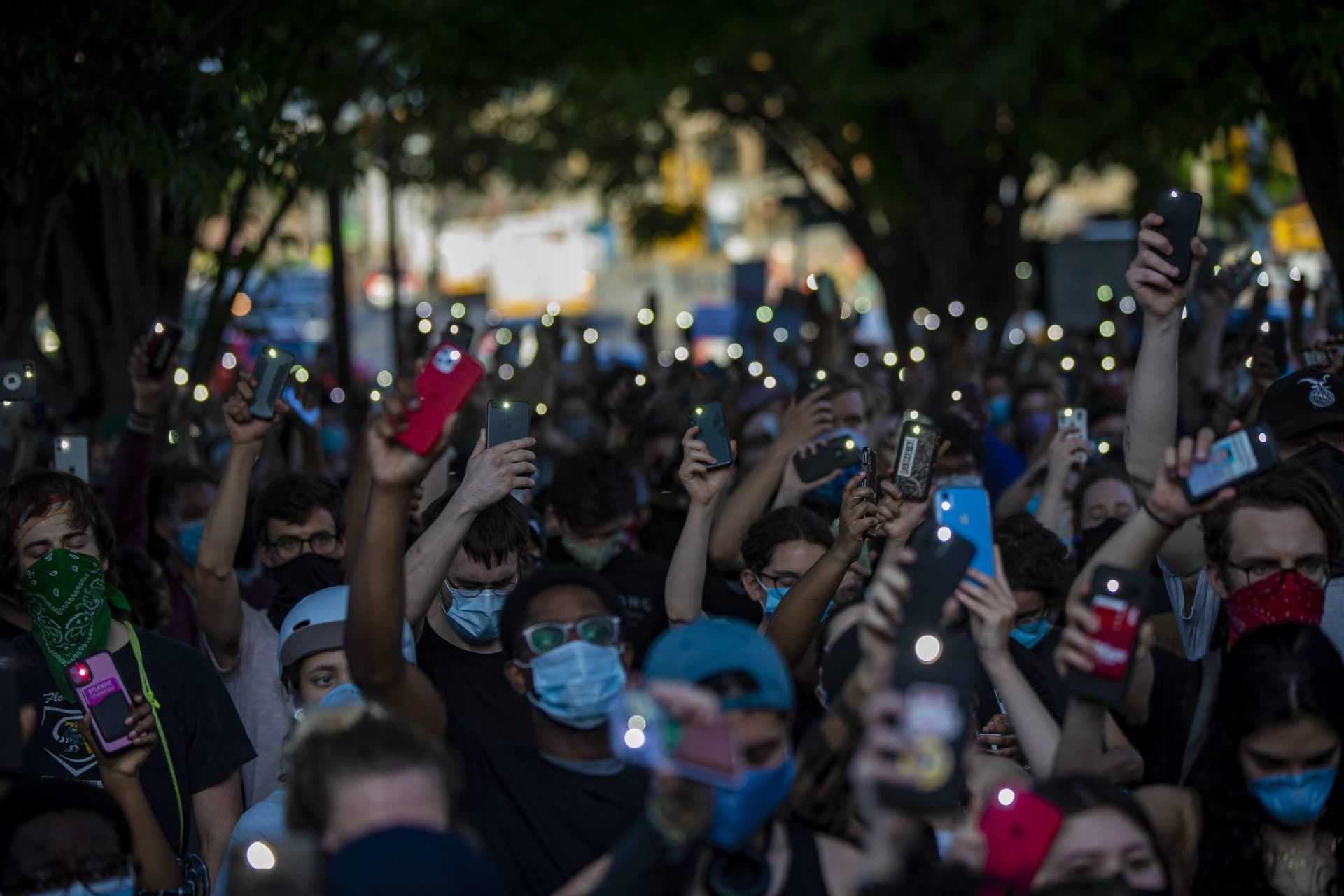 Taylor was killed in March by police in Louisville after they executed a so-called no-knock search warrant — something protesters say they want abolished, among other reforms. Police say Taylor's partner fired a gun at police — possibly mistaking police for intruders — and police shot back, killing Taylor.
No charges have been filed in the Taylor case, though it is being investigated by the FBI.
While the protest took place across from the B-2 police station, speakers largely took aim at departments in other parts of the country. But protester Aysha Upchurch says that while Boston may be more progressive than other places, police here don't get a pass on the need to reform their practices in places like Roxbury.
"Boston may have progressed in some areas but it should never recuse itself from being part of the systemic, endemic racism," Upchurch said. "No state opts out of colonialism and its residue."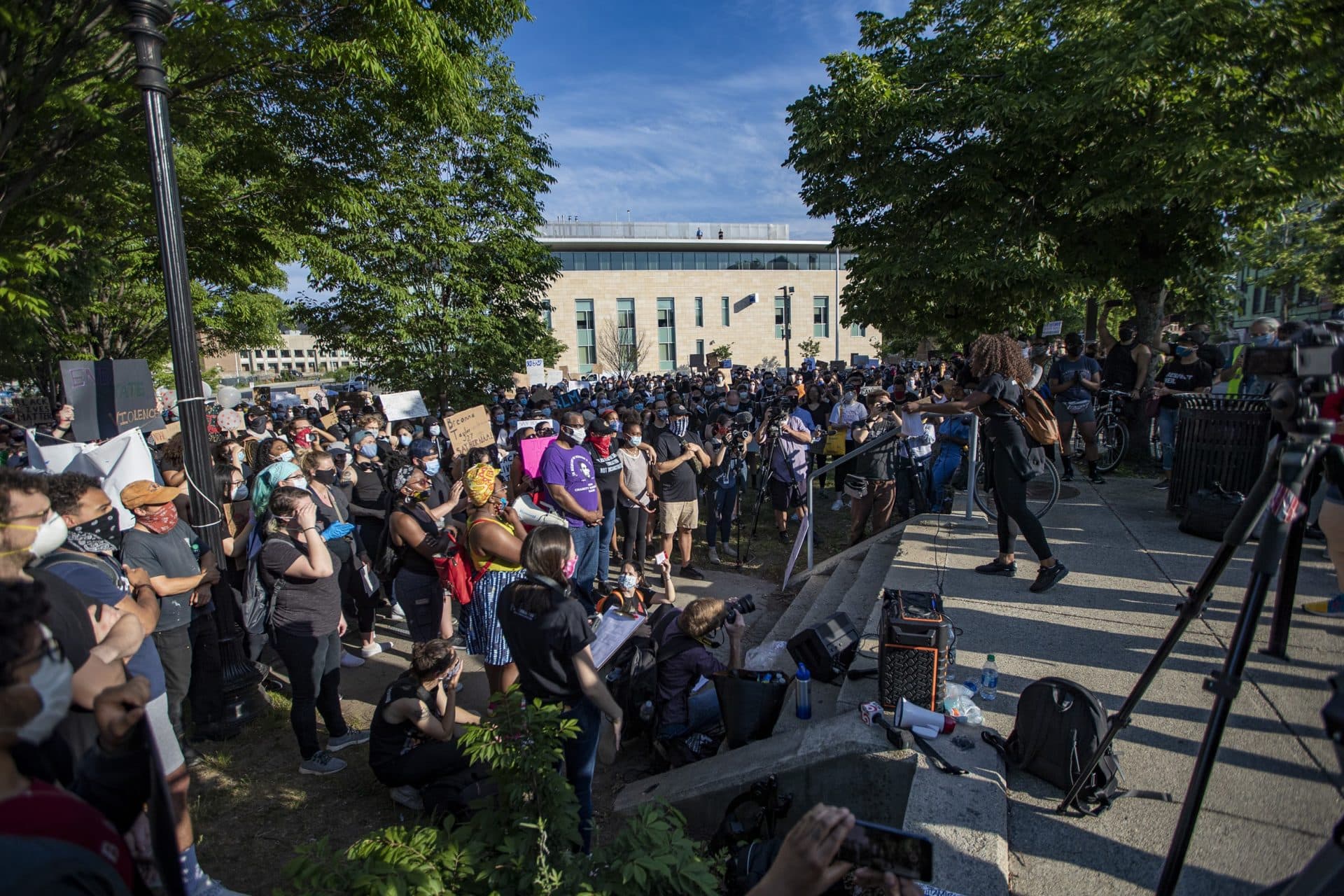 Boston Police in recent days have expressed solidarity with the tenets of Black Lives Matter, and tried to uphold the department as a national leader in community policing. Commissioner William Gross this week told reporters that Boston's police academy brings in local peace groups and other community organizations.
"LBGTQ, formerly incarcerated — and for God's sakes, remember the voice of the youth. We can't talk over them, for them, and about them. They need to be at the table," he said.
Protesters say they want to see those ideals better reflected in the way the BPD is policing the protests.