Close, Sell, Consolidate? Tough Prognosis For Some Massachusetts Health Care Providers
A year ago, Dr. Kate Atkinson took a big plunge. She borrowed $2 million to open a second branch of Atkinson Family Practice. In March, when Gov. Charlie Baker put all non-urgent care on hold to deal with the pandemic, Atkinson closed that new office in Northampton. She was losing $50,000 a week.
Now, as Massachusetts lifts a ban on non-urgent care, Atkinson is bringing back some of the staff she laid off. She's screening patients and only seeing those with no coronavirus symptoms. She can't afford a supply of full-body protective gear for every potentially positive patient. If enough symptom-free patients come back for routine care, if deductibles don't keep patients away, and if there's no second surge, Atkinson's practice could survive COVID-19.
"We may end up folding, but right now we're keeping our head above water," Atkinson says. "A lot of private practices could be in big trouble if it lasts longer."
In fact, 23% of primary care providers surveyed in late May and early June are considering closing their practices, according to preliminary results released by the state's Health Policy Commission (HPC). The Massachusetts Chapter of the American College of Physicians, working with researchers at the state's medical schools, gathered information from more than 400 practices representing primary care, behavioral health, specialists and other practices. Among specialists, 42% say closing is an option under review and 23% are looking at consolidation.
A research collaboration across faculty from the state's medical schools in conjunction with HPC, the Massachusetts Chapter of the American College of Physicians, and other academic partners produced a targeted survey of provider practices from late May to early June 2020 on the impacts of COVID-19.
"It's extraordinary," says Dr. Don Berwick, president emeritus and senior fellow at the Institute for Healthcare Improvement. "This would be a major restructuring of not just primary care but of care overall in the commonwealth."
"We may end up folding, but right now we're keeping our head above water. A lot of private practices could be in big trouble if it lasts longer."

Dr. Kate Atkinson
Berwick, who serves on the HPC board, says closures or consolidations could make it harder for patients to see providers in some areas of the state. Dr. Jorge Arroyo worries about the loss of experience and knowledge. Arroyo, who is president of the New England Ophthalmological Society, suspects many of the providers who are thinking about closing are near retirement.
"The reason I'm so upset about this reality is that frankly those physicians are the ones who really still have a lot to offer with regards to education and mentorship of younger physicians," he says.
Arroyo says losing mid- to late-career doctors could be a setback for 10 to 20 years. Ophthalmologists, who generally need to see a patient in person, have been particularly hard hit during the postponement of elective care, along with dermatologists and ear, nose and throat specialists.
In a statement, Massachusetts Medical Society president, Dr. David Rosman says in the short term, health insurers and the government must help stabilize these practices.
"In the long term, we need to acknowledge the need for repair of a health care financing system that is leading to financial woes and bankruptcies in the midst of a health care crisis," he says.
Furloughs, reducing pay and cutting services are the most common steps providers surveyed have taken or considered taking to deal with financial losses during the pandemic.
Atrius Health, with 31 offices and 745,000 patients in eastern Mass., has done them all. In late March, when patient volume dropped 70 to 75%, Atrius furloughed 1,100 employees. As Massachusetts lifts restrictions on non-urgent care, Atrius is bringing back 450 staff members and has opened one of eight closed clinics.
"The big worry for us is whether patients will want to come back into the office," says Dr. Steve Strongwater, president and CEO of Atrius Health.
Strongwater says revenue is still off by about 50%. Atrius has received $37 million in federal aid, which Strongwater calls "a godsend," but that only covered losses for a little more than one of the three shutdown months. Atrius is eliminating three executive positions and looking for more ways to save.
"It's a long road ahead," Strongwater says. "We are all very hopeful there won't be any second surge."
The financial forecast is murky for hospitals as well. The Health Policy Commission says the pandemic will likely have a bigger impact on community hospitals because they typically have fewer reserves and do more outpatient care than do the larger teaching hospitals.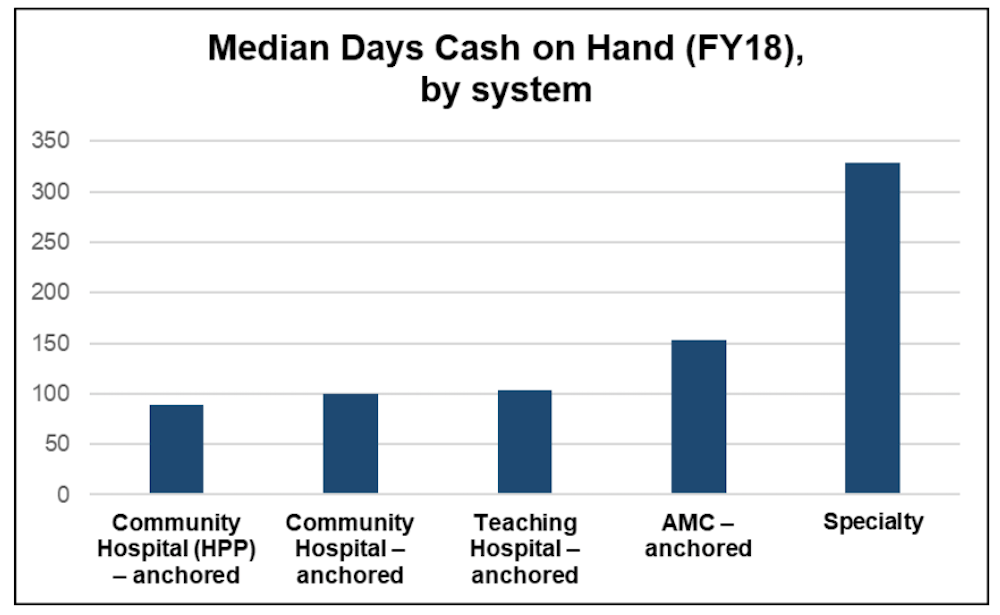 But impact is relative. Major academic centers in Massachusetts are also looking at substantial losses through the end of this year and possibly into the next. Boston Medical Center furloughed 10% of staff more than two months ago and may maintain that rate into the fall. Executive pay cuts continue through June. CEO Kate Walsh says BMC will close out the fiscal year short $50 to $100 million, depending on whether the state replaces lost Medicaid revenue through July.
"Given the amount of revenue we've lost, this is 100% a revenue story," Walsh says.
Walsh acknowledges BMC has received enough state and federal assistance to offset losses so far, but she's not sure the hospital can resume more than 50% of previous patient volume, overall, given the necessary coronavirus precautions. Hospitals must space out surgeries to allow more time for cleaning and to filter operating room air. They will bring in fewer patients a day to avoid crowding halls, elevators and waiting rooms.
If hospitals think they can get back to normal, they're mistaken, says Walsh.
"We're an airline that used to always fill the middle seat," she says, "and now we can never fill the middle seat."
Telemedicine is helping fill the gap for both patients and providers. But there are a lot of questions about the role it will play going forward. Strongwater says it depends, in part, on whether insurers continue to pay the same for an in-person and virtual visit, or go back to a lower rate for telemedicine. It's become very popular, especially for behavioral health, but there's concern now that telemedicine will become an additional expense and increase health care spending.
With telemedicine, Dr. Kevin Tabb says Beth Israel Lahey Health hospitals might recover 90% of their pre-COVID patient volume by the end of the year. Tabb, the hospital group's CEO, calls that a best case scenario. The system is at 50 to 60% of previous volume now, depending on the site and type of care.
"We're not sure how this will play out," Tabb says. "What we can do is provide all of the things that will reassure our patients and our staff that they will get the care and the protection they will need."
Tabb says BILH has made at least 30 changes to prevent transmission of the coronavirus. Patients will be screened three times prior to a visit. Anyone who has symptoms will be directed to a designated entrance or location. Older patients and those with compromised immune systems will be seen during separate hours. All of these measures will mean seeing fewer patients overall.
"We're an airline that used to always fill the middle seat. And now we can never fill the middle seat."

Kate Walsh, CEO of Boston Medical Center
So for now, pay cuts for BILH executives remain. The system reduced the hours for 1,400 employees and furloughed another 2,100. Tabb says some are returning, or picking up more hours, as patient demand resumes.
There are signs that patients want to be seen in person, both from national data, and closer to home. The East Boston Neighborhood Health Center saw adult patient visits increase 26% from the last week of May to the first week of June. Dr. Catherine Silva says some of the center's patients seem to be more worried about not having seen their provider at this point than they are about contracting the virus.
In all of this turmoil, there are a handful of providers moving through the COVID-19 crisis without any financial scars. Dr. Jeff Gold is one of 15 or so Massachusetts clinicians who've switched to direct primary care. In exchange for a flat monthly fee, Gold is available 24/7, in person, by phone, email or any number of virtual options.
"I haven't been hit at all," Gold says. "We stopped routine check-ups, but we're doing stitches, checking on a woman's breast lump. My business has changed no more than 5%."
That's just one example of alternative ways to finance and deliver health care that many providers are considering as they look ahead in the time of COVID-19.
The HPC survey shows some primary care physicians are interested in trying fixed patients budgets, sometimes called capitation. In these arrangements, doctors manage more or all of the money insurers allot for patients. Providers and insurers share the risk if spending exceeds the budget and rewards if it does not.