Through Crowdfunding, Great Scott Might Get A Second Chance
The news early last month about the shutdown of Great Scott in the teeth of the COVID-19 pandemic wasn't exactly inaccurate. It looked like curtains for the 240-capacity Allston rock club at Commonwealth and Harvard avenues. But it's quite possible that post-pandemic (whenever that may be), Great Scott will have a second life, and one much the same as its first — a home for local bands, and, increasingly, a venue for smaller-scale national and international touring bands.
The turnabout came because of a Salem, Massachusetts-based company called Mainvest. And that happened because Kerry Lavin, the wife of Great Scott's longtime talent buyer Carl Lavin, had a thought.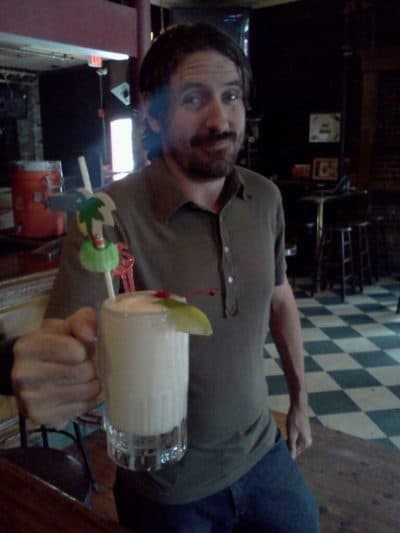 He was sitting at his computer in their home office. "My wife comes up to me and said, 'You should look into Mainvest,'" says Lavin, on the phone Thursday, "and I said, 'Sure. What?' She gave me the rundown on it. I looked at it and thought that's my speed, to do something where I'm the person that's spearheading the effort to save Great Scott, but not be the beneficiary of it. I wanted everyone who wanted to participate to feel like there was ownership."
Mainvest, which launched in 2018, is a crowdfunding company with a goal of raising money from many small investors to support local brick-and-mortar businesses. The entry-level buy-in is $100. The hope is that investors believe in the company's survival and, possibly, even earn a bit of money from their venture. But nothing is guaranteed. Mainvest takes a 6% fee of the final amount raised only once the project meets its funding goal. This fee includes the facilitation of the raise as well as processing repayments to investors throughout the life of the Revenue Sharing Note.
"Brick-and-mortar can be especially risky," says Mainvest co-founder and CFO Ben Blieden, reached on the phone Thursday, "but it can work for both the business and investor." He points to 16 success stories they've had so far in the state, including Adventure Pub in Arlington, Brato Brewhouse + Kitchen in Brighton and Comfort Kitchen in Dorchester.
Great Scott went dark in mid-March, along with all the other live music venues across the Commonwealth. It closed "permanently" on May 1 when Frank Strenk — who leased the space from Oak Hill LLC and owned the club's liquor license, PA system and "intellectual property" — felt the shuttered space could not weather the uncertainty caused by the nebulous COVID-19 storm. Lavin posted the news on social media and the Boston rock community was shocked and anguished.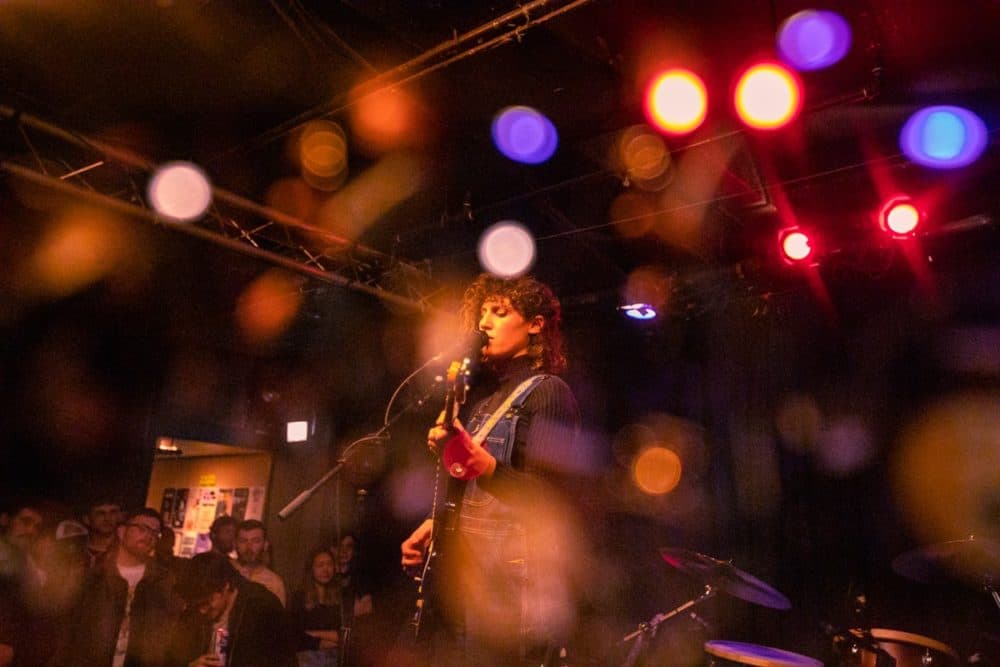 "I'm not generally sentimental about the closing of venues but Great Scott was so much more," posted Mark Kates on Facebook the next day. Kates, a band manager and DJ (DJ Carbo), hosted a series of top bands at the club with his Fenway Recordings Sessions. On Thursday, Kates said in an email, "it was one of my favorite venues anywhere in the world and was amazing [for us]. It always tended to have great sound. What made it unique was that you could have a full-on, up-close, rocking-out experience and a mellow conversation at the bar within the same song."
Great Scott — its name taken in honor of F. Scott Fitzgerald — opened 44 years ago. For most of its existence, it was a bar for Boston University and Boston College students, patrons interested in drinking and mingling. The music — mostly cover bands or jam bands — was of lesser concern. Lavin shifted emphasis when he came in fulltime in 2004 and the club became a landing spot for original local bands — it was where Passion Pit began to thrive — and, later, more well-known national bands.
Headliners have included: Echo & the Bunnymen, MGMT, Evan Dando & Juliana Hatfield, Waxahatchee, Sean Lennon's band The Ghost of a Sabre Tooth Tiger, Stereolab singer Lætitia Sadier, Eagulls, The Baseball Project, Diplo, Wolfmother, Two Door Cinema Club, fun., The Wombats, The Cribs and Kate Nash.
In 2016, the music website Consequence of Sound named Great Scott one of the country's top ten venues. "As the years went on and the reputation of the venue grew, we definitely saw an uptick in national bands, not only the volume of them but also the caliber," Lavin says. "Certainly, over the last few years, it skewed a little bit more toward the national side. That's not a philosophical thing — that's just the nature of the work cycle, bands that have agents are routing tours much further out [than local bands]."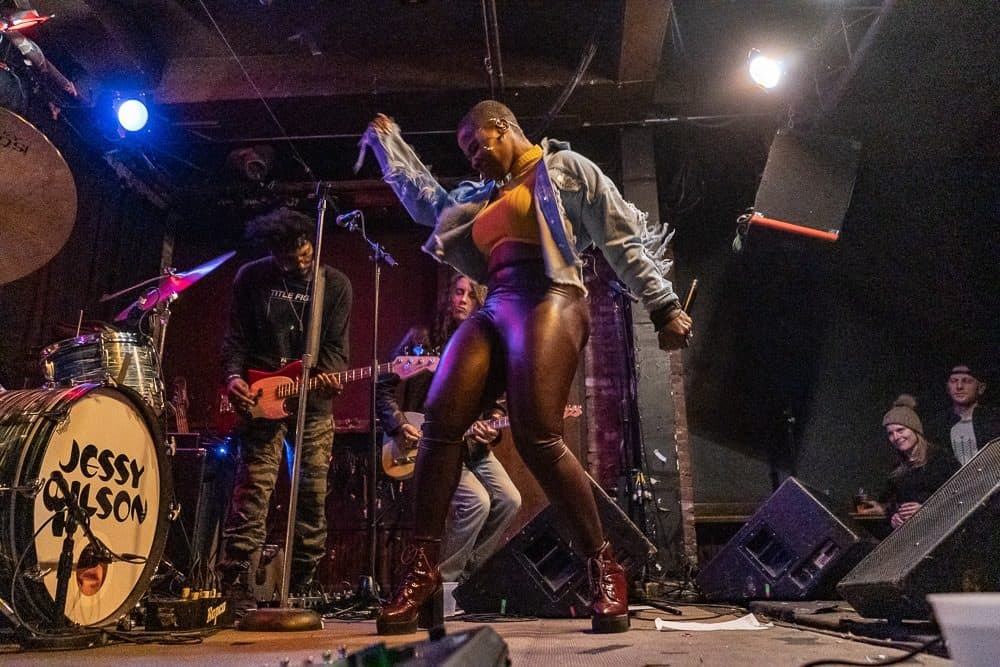 But, he adds, "It's important for Great Scott to remain an avenue for local bands to have an opportunity to play in a real venue with a real PA and a soundperson that knows what they're doing. You try to be as supportive and champion the local scene as best you can."
In 2012, Bowery Boston, which also books The Sinclair in Harvard Square and Royale on Tremont Street, took over Great Scott's booking and kept Lavin on the job. AEG, one of the country's largest concert promoters and the main competitor to Live Nation, bought Bowery Boston in the spring of 2016. Ultimately, Lavin became an employee of AEG.
Great Scott, Lavin says, was not struggling before COVID-19 rocked everyone's world. "Great Scott wasn't a cash cow, but it was doing fine," he says. "The owner might have been behind a little bit on rent, but I didn't hear they were struggling or it might shut down on its own without a pandemic interfering."
Lavin hooked up with Mainvest and launched the drive on May 26. By June 10, they reached their initial goal of $150,000. "I felt confident that the goal would be reached, but I'm surprised how quickly it did happen," Lavin says. "Just the outpouring of support. I had people I know say 'Whatever you need now, I'll invest it.'"
That doesn't mean Great Scott would open tomorrow, even if Gov. Charlie Baker waved a green flag. There is extensive and necessary work to be done, especially in terms of soundproofing. And Strenk auctioned off some of the inventory, which would need to be replaced.
"We want people to be aware of the risk," says Blieden. "It's investing in private businesses." On its website, the company notes: "All of the opportunities on our site are small businesses with limited resources. … It is very likely that some of the companies listed on our site will fail to repay their loans. These opportunities are only for investors who can handle losing some or all of their investment."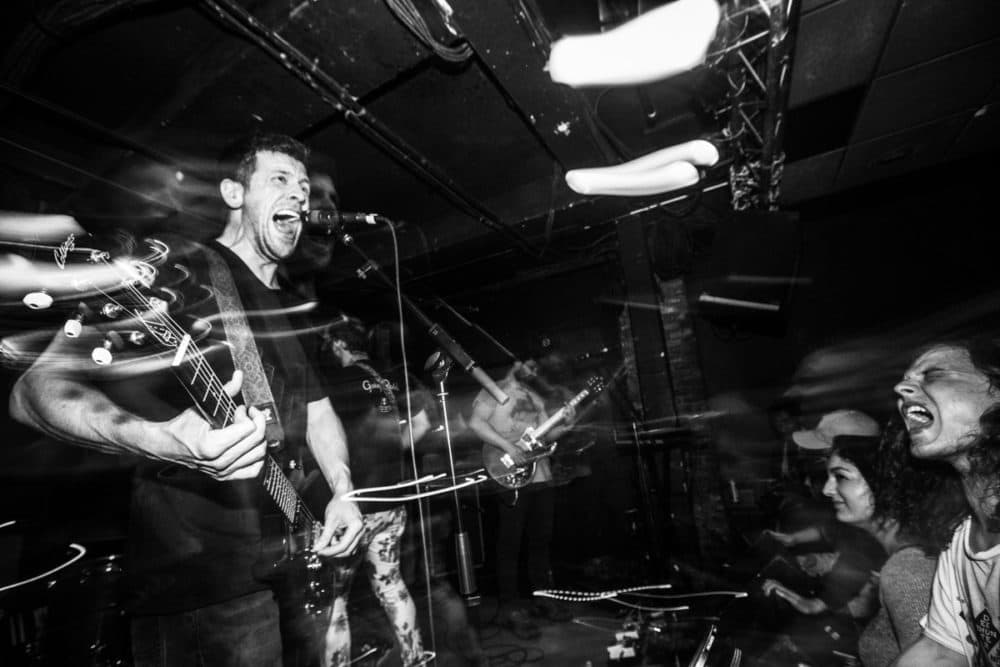 Lavin says they've had more than 400 backers and that a couple of people have invested $5,000, but the average stake is about $350. (The maximum amount the campaign can raise is $350,000.) If and when the club re-opens, Lavin says it will undergo extensive soundproofing, as leaked sound had become an issue for other tenants of the Oak Hill property.
But with the new investment, Lavin says, "We have an agreement in place to purchase the intellectual property of the brand, the liquor license and the remaining infrastructure, the PA, contingent on Great Scott being able to continue."
On Monday, June 8, Lavin was let go by AEG. "The inevitable came," he says. "There was only so long they could keep everybody on staff while not having shows anywhere in the country."
If the crowdfunding is successful, Lavin would be the new owner of Great Scott and may continue booking bands. Bowery Boston may also be involved in that aspect, but nothing has been finalized yet. The club would also hire back as many of the staff if they wanted to return.
Even if everything goes to plan, Great Scott — and music venues everywhere – still have to contend with whatever phase the coronavirus is in at that time. "It's just the intimate nature of live music performance spaces, which will make them among the very last to open. Hopefully, we'll get that vaccine going."