Boston Activist Aubri Esters, Who Championed Safer Drug Use, Dies At 35
This article is more than 1 year old.
Veteran Boston activist Aubri Esters, who led efforts to expand treatment for substance use and rights for people who use drugs, was found dead by police in her apartment on Thursday.
Esters had been on methadone to treat an opioid use disorder use for at least a decade. Her cause of death is pending. She was 35.
Esters frequently represented people who use drugs in discussions with the city of Boston and the state.  Boston Mayor Marty Walsh, who worked with Esters on issues including the opioid epidemic in the South End, said he appreciated her perspective.
"I am very saddened to hear of the passing of Aubri Esters who was a staunch advocate for the rights of people who use drugs," Walsh said in a statement. "She challenged me to look at progressive drug user health policies in a different way, and helped me to grow on these issues. She will be greatly missed."
Last year, Esters pressed Walsh to minimize the presence of law enforcement at the intersection of Massachusetts Avenue and Melnea Cass Boulevard.
"Increasing law enforcement in a neighborhood that's already intimidating and scary for a lot of folks is really concerning," Esters told WBUR.
In 2018, Esters served on the state's Harm Reduction Commission and pressed for many of the group's recommendations, including a pilot of one or more supervised consumption facilities. State Sen. Cindy Friedman, who served with Esters on the commission, says she was a passionate and committed advocate.
"She used the bigotry and oppression that she faced as a transgender person, a substance user, and someone who experienced homelessness, to powerfully speak and act to protect those without a voice," Friedman said in a statement. "Her courage was remarkable."
Legislation that would launch two or more pilots of supervised consumption sites in Massachusetts is in the Joint Committee on Health Care Financing. The deadline for acting on the bills is this upcoming Friday.
Esters helped create SIF MA Now, a coalition to build public support for supervised consumption sites and other drug harm reduction efforts.
"Aubri loudly and consistently elevated the voices of people who use drugs and taught so many people about the value of that voice in making policy," said Dr. Kim Sue, another SIF MA Now co-founder. "It was born out of a sense of the true emergency that people live with every day."
Esters' death brings home that emergency for many.
Esters' Facebook page lists work as a community organizer at the Mass Alliance of HUD Tenants group, as an outreach educator with Victory Programs and as a volunteer organizer at the Boston Homeless Solidarity Committee.
In 2016 she was among the winners of a hackathon focused on ways to reduce drug addiction and deaths. Her team proposed a mobile van that would travel to heroin-use hot spots around Boston. Staff would hand out clean needles, offer counseling and a two day supply of Suboxone, a medication used to treat opioid use disorder.
"From my experience as a homeless person who was a drug user, I know that some people won't go to recovery centers because of the shaming and the stigma that's involved, a lot of the times unintentionally from the providers there," Esters told WBUR.
People who worked with Esters say she was at the center of the movement to save lives, reduce the shame associated with substance use and end the criminal treatment of people with this disease.
"Aubri would stand her ground and speak for those no longer with us or left out, with voices that were ignored. I loved this about her," said Gary Langis, an outreach and harm reduction specialist at Boston Medical Center. "Her spirit will remain, reminding us that change can only happen by adding our collective voices to the movement for positive change.
Jess Tilley is the executive Director of the New England Users Union and co-founder of HRH413, a nonprofit that helps drug users stay safe. She helped Esters attend a conference in St. Louis last year to talk about how to prevent deaths of drug users.
"This has hit a lot of us very hard," Tilley said. " We've lost one of our strongest champions in her prime. She was going places in organizing and championing for those who couldn't do it themselves. There will be an emptiness in Boston for the voices of people who use drugs."
Esters was born in Revere. Her Facebook page lists attendance at Whitinsville Christian School, Uxbridge High School and Waltham High School and says she studied interrelated media at the Massachusetts College of Art and Design.
An invitation-only, outdoor service is planned for Thursday at 5 p.m. at First Church in Cambridge. A larger public celebration of Esters life will be announced at a later date.
This article was originally published on June 14, 2020.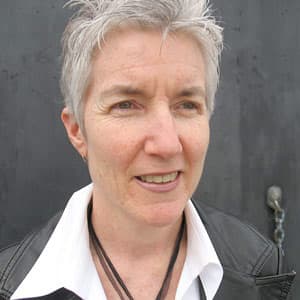 Martha Bebinger Reporter
Martha Bebinger covers health care and other general assignments for WBUR.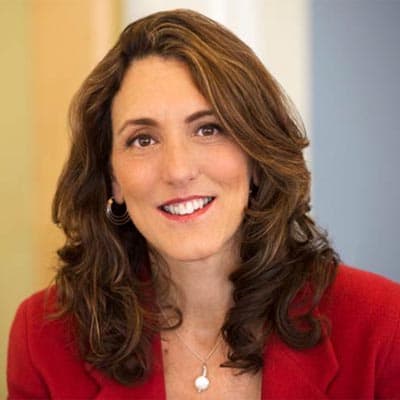 Deborah Becker Host/Reporter
Deborah Becker is a senior correspondent and host at WBUR. Her reporting focuses on mental health, criminal justice and education.