Harvard Planning To Reopen Campus, Keep Most Classes Online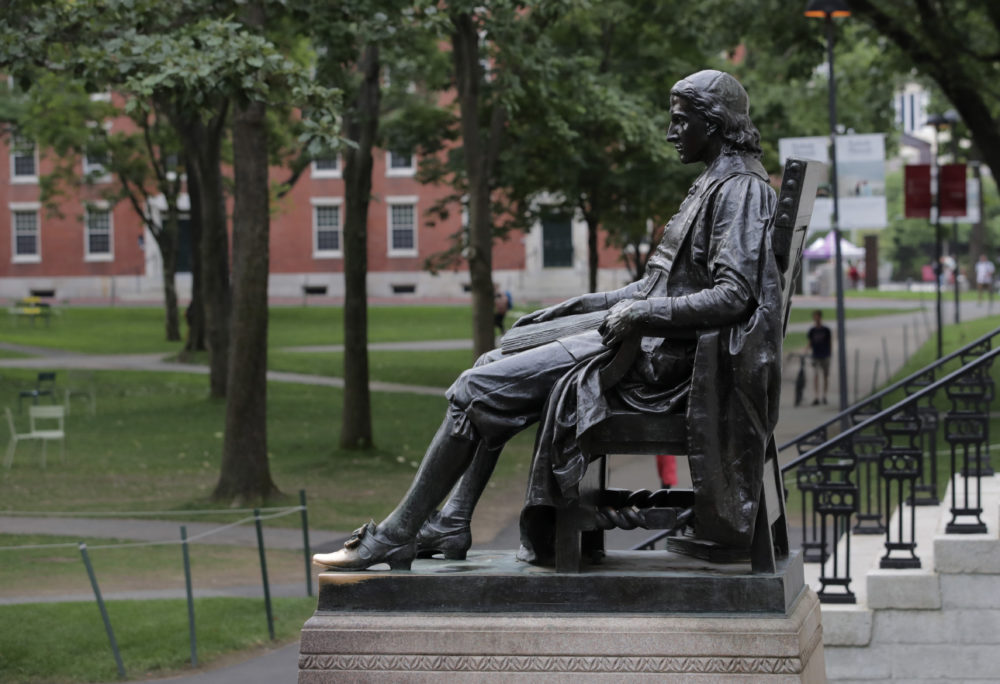 This article is more than 2 years old.
Harvard University is planning to reopen its campus to some degree even as it plans most courses will remain online.
In an email Monday to Harvard's Faculty of Arts and Sciences, which includes the undergraduate college, Dean Claudine Gay said the university is considering three scenarios for the fall: a low-density campus much like the current state of operations in which some students remain on campus and laboratories reopen, a medium-density campus in which 30 to 40 percent of undergraduates return to campus, and a high-density campus in which all undergraduates return.
Regardless of the scenario, "learning will continue to be remote next year, with only rare exceptions," Gay added.
This is to make sure all students can continue their education, according to the letter, including international students unable to return because of visa issues and students whose health may not allow them to return to in-person classes.
Gay said the university also recognizes the difficulty of holding in-person classes while conforming to guidance from public health authorities.
Harvard graduate student Max Ehrenfreund taught undergraduates this spring. He worries about bringing them back to campus. He remembers when Harvard closed campus in March and asked students to leave.
"And the students, they just threw a party," said Ehrenfreund. "They started around 3 p.m. that day ... and they just kept going on all night. And that's exactly how I expect Harvard students would react if they were invited back to campus in the fall. They'd be really excited to be with their friends. They'd be excited to be back with the people they know and love and to be doing the things that they like doing, and I just can't really see them being really too careful about the virus in that circumstance."
The university expects to make a final decision on fall plans by July. While Harvard would maintain a two-semester schedule for the academic year, it would eliminate mid-semester breaks such as Thanksgiving break, Gay wrote.
This article was originally published on June 15, 2020.