Olivier Assayas' Historical Thriller 'Wasp Network' Tells The True Story Of 1990s Cuban Espionage
Sometimes it takes movies a while to work on you. I must confess to being pretty perplexed for the first hour or so of "Wasp Network," the new historical thriller from Olivier Assayas that drops on Netflix June 19. The big-brained director has baffled me before, with elusive earlier efforts like "Demonlover" or his more recent, Kristen Stewart-starring cycle of cryptic meditations on identity "Clouds of Sils Maria" and "Personal Shopper." But this new picture is more straightforward than his artier affairs, it's a sleek story of espionage more along the lines of Assayas' brilliant 2010 mini-series "Carlos," a propulsive five-and-a-half-hour epic I chugged entirely in one sitting. At a mere 123 minutes, "Wasp Network" can hardly match the previous project's epic amassing of detail but it does offer some similarly crisp filmmaking and the same star power.
As in "Carlos," Edgar Ramírez once again takes center stage playing a slippery real-life figure, this time as Rene Gonzalez, a Puerto Rican-born pilot living in — and fed up with — Castro's Cuba. One morning in 1990, without so much as a word to his wife (Penélope Cruz) or their young daughter, he up and steals a crop duster, flying under the radar and defecting to Miami. Soon after arriving in Florida, Rene starts piloting secret missions for anti-Castro Cuban exile operations, attempting to live by his rigid moral principles while operating in a shifty, underground milieu that's easily corrupted by cocaine and cash.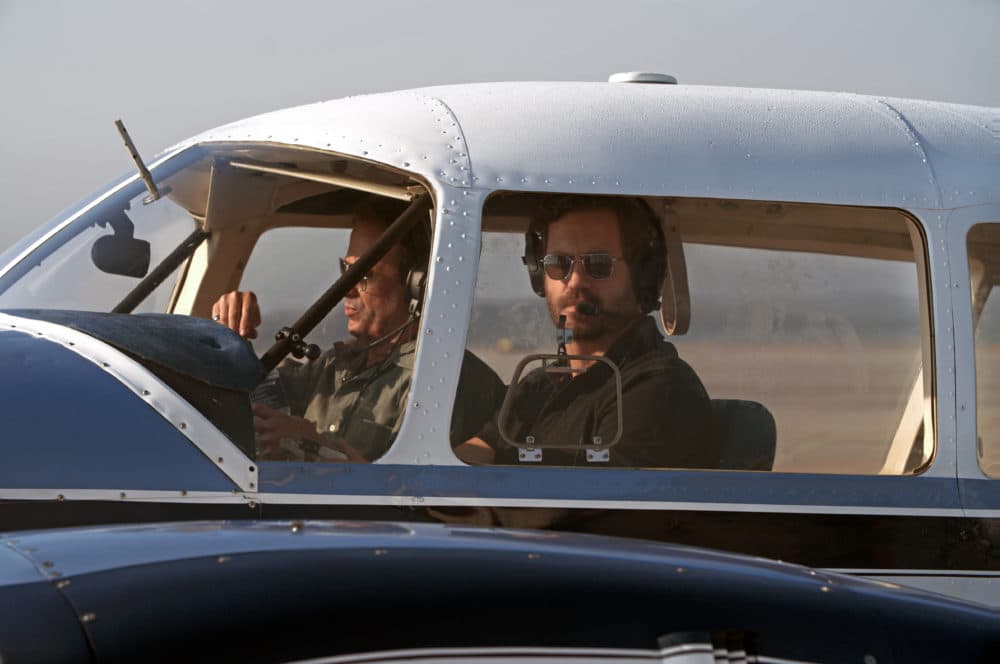 Such matters of morality are not nearly so much of a hindrance to Juan Pablo Roque (Wagner Moura, who played Pablo Escobar on Netflix's "Narcos.") An athletic, movie-star handsome Cuban refugee who heroically swam to the U.S. base in Guantanamo Bay, he arrives in America extolling the virtues of McDonald's hamburgers and immediately starts reaping riches and rewards. Roque's exorbitant income arouses the suspicions of his blushing new bride (an excellent Ana de Armas) who makes the mistake of wondering aloud how her husband could buy a new Rolex with a book advance.
The early individual sequences of "Wasp Network" are sharply drawn but feel curiously disconnected. Based on Fernando Morais' 2011 book "The Last Soldiers of the Cold War," the film tries to convey an enormous amount of information in Assayas' cool, observational style, which means an awful lot of meetings at outdoor restaurants with everyone speaking furtively under their breath. These characters are understandably cagey around each other, but that aloofness extends to the audience as well. Nearly everyone in the film is a traitor to some extent or another and is usually lying, making it almost impossible for the viewer to find an emotional foothold. And hey wait, wasn't Gael García Bernal supposed to be in this?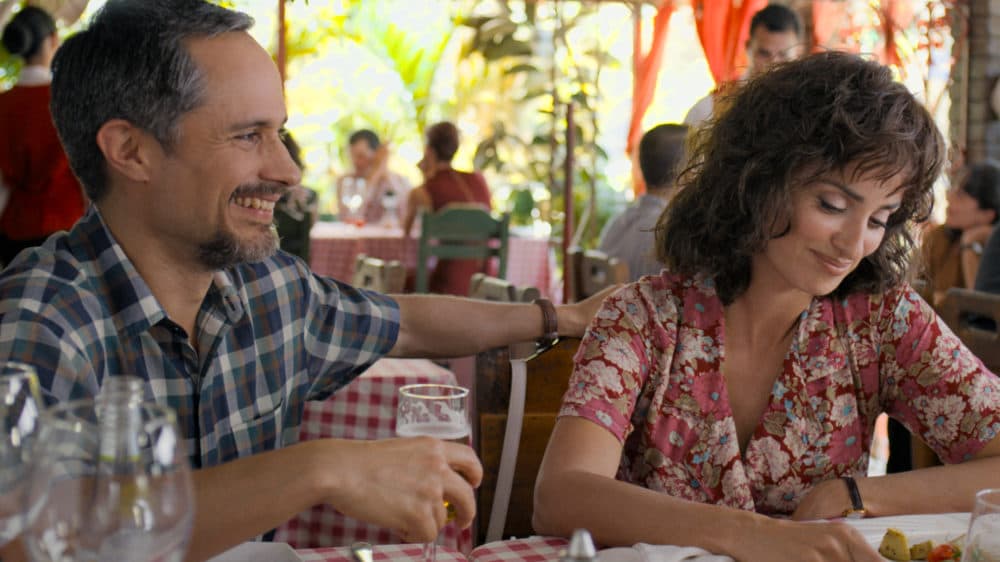 Then, an hour into "Wasp Network," the movie abruptly jumps back four years in time, introducing Bernal as the head of a secret Cuban government spy operation and recontextualizing everything we've just watched. The stuffy filmmaking suddenly cuts loose, blasting the Surfaris' "Wipe Out" on the soundtrack while a cheeky voice-over narration brings us up to date on everything we've been missing, re-introducing characters we only thought we knew via a super-cool split-screen sequence. The second hour of the movie flies by compared to the first, knocking down all the pins we never noticed were so meticulously set up during the earlier reels.
It would be treason on a reviewer's part to reveal the big secret, but it is safe to say that former film critic Assayas is once again tinkering with story structure the way smart kids like to take apart their toys to see how they work. I'm not sure if the movie-shattering halftime reveal ultimately adds up to much more than a nifty gimmick, but it sure is a fun way to keep "Wasp Network" from being yet another procession of re-enacted historical events.
Shot partially in Cuba, this was a famously lengthy and difficult production requiring Assayas to call in both of his regular cinematographers, Yorick Le Saux and Denis Lenoir, shooting seamlessly despite divided duties. The director candidly admitted in interviews that there was never quite enough time or money to pull things off the way he'd originally envisioned, and he even went back and re-edited the film after an underwhelming Venice Film Festival premiere. This is the kind of stuff that translates to bad buzz in the internet era, but the final product reveals that even a spotty Assayas film is still better than most.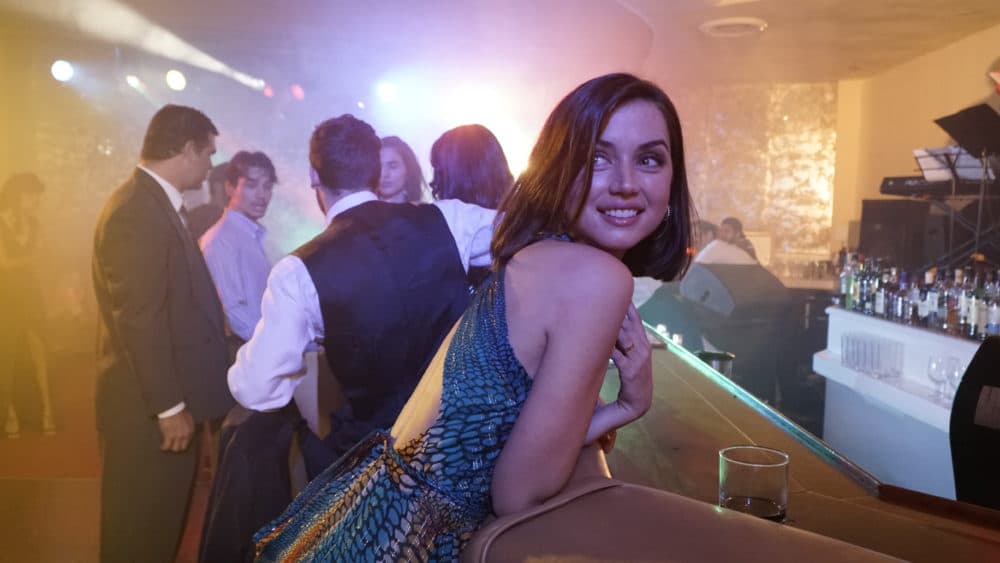 He's got such a clean command of images, cutting from Moura and de Armas' lavish Miami nuptial bed to a truckload of sludge at the Havana tannery where Cruz works. There are a few funny scenes in which the director indulges his semiotic side — it's not for nothing that my friends and I used to call him "Olivier Essayist" — including a conversation in which the rugged individualism of John Wayne is debated in relation to collectivist icon Luke Skywalker. And most of all, he's a guy who understands in his bones the sheer, ineffable magic movie stars can create onscreen. Assayas was way ahead of us all on Kristen Stewart, and maybe this film's most exhilarating sequence is a single tracking shot following Ana de Armas across a dance floor. You watch it and wonder why she isn't already the biggest star in the world.
There's no dodging the shadow that "Carlos" casts over "Wasp Network," and it's tough not to wonder if this story might also have been better served as a miniseries. I wouldn't have minded a little more time to flesh out some of these characters and conflicts. But this is still an intelligent piece of filmmaking from one of the best we've got working today. You've just got to be patient with it.
---
"Wasp Network" starts streaming on Netflix this Friday, June 19.