Blurring Line Between Fantasy And Reality, 'Tommaso' Follows A Man Who's Barely Keeping It Together
For the past four decades, Abel Ferrara has been filming fallen men's walks on the wild side. The gutter punk poet started out shooting porno movies and Times Square grindhouse fodder before ascending to scuzzbucket superstar in the early 1990s with the one-two-punch of his "King of New York" and "Bad Lieutenant." Ferrara's ferocious features combined European art cinema pretensions, somber spiritual yearnings and filthy, rotgut kicks. But as the years wore on, fine films like "The Addiction," "The Funeral" and "Welcome to New York" were too often overshadowed by the director's infamous offscreen antics, nigh-superhuman drug consumption and a hair-trigger willingness not just to burn bridges but to nuke them via gloriously obscene public tirades. So what's a bad boy auteur supposed to do now that he's all grown up?
Abel Ferrara turns 69 years old in July, which is something I never expected to type and I don't think he ever thought it would happen, either. His new film "Tommaso" — which begins streaming this Friday at the Coolidge Corner Theatre's Virtual Screening Room — is an almost invasively autobiographical reckoning of sorts. Ferrara's frequent collaborator Willem Dafoe stars as the director's stand-in, a New York filmmaker living in Rome with his much younger wife and toddler child. The largely improvised film was shot in Ferrara's own apartment, with his wife Cristina Chiriac playing Dafoe's spouse and their three-year-old daughter Anna Ferrara as the young Deedee. If the movie sometimes feels like you're eavesdropping on somebody's most intimate arguments, that's because you might be.
Tommaso (we never learn if that's his first or last name) divides his days between family time, teaching classes and storyboarding a new film that looks suspiciously like "Siberia," the latest Ferrara-Dafoe collaboration that premiered this past February at the Berlin International Film Festival. His nights are spent at Narcotics Anonymous meetings, cherishing six years of sobriety and sharing some stories that might sound familiar to longtime fans of the filmmaker. For a time, "Tommaso" feels like a celebration of domestic tranquility, with Dafoe's wide, beatific grin and deep-set eyes conveying hard-won feelings of peace and gratitude. But since this is an Abel Ferrara film, it doesn't take long for the cracks to start showing.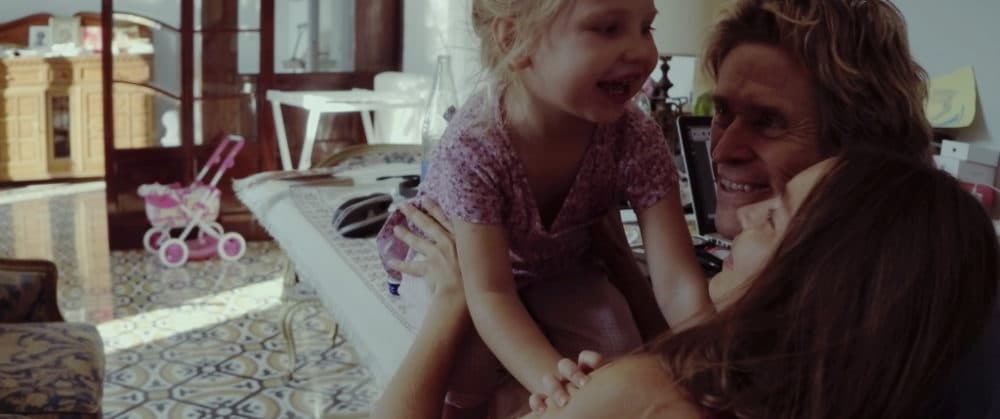 We quickly realize that the character's monastic adherence to routine — epitomized most graphically by a grueling morning yoga workout during which the 64-year-old Dafoe puts professional athletes half his age to shame — is what's keeping all his worst instincts in check. "It works if you work it," they say at his meetings, and Tommaso is working hard. So hard, in fact, that his behavior can often come off as isolating to his wife, which causes his imagination to start running down familiar alleys where he knows it shouldn't go. The movie's initially loose structure in retrospect looks more like a clench, and the suspense of "Tommaso" is watching a guy whose every natural inclination has always been to blow everything up instead trying to hold it all together.
Ferrara blurs the line between fantasy and reality to an occasionally perplexing extent. (There are a few things in the movie that I'm still not certain actually happened, but I'm even less sure if that matters.) Like most men of a certain age, Tommaso is preoccupied with his own fading virility and Ferrara takes a Fellini-esque, half-kidding approach to the character's erotic flights of fancy, in particular with a nude barista scene that plays like a spot-on parody of mid-century art films. Even wilder is the character's occasional compulsion to imagine himself as Jesus Christ, complete with contemporary reenactments of Bible stories in Roman police stations and city streets. These strange sequences feel somehow right since Dafoe already played my generation's definitive movie Jesus in Martin Scorsese's "The Last Temptation of Christ," and after all, it wouldn't be an Abel Ferrara film without some overwrought Catholic imagery.
Following "The Florida Project," "At Eternity's Gate" and "The Lighthouse," I suppose it's tempting to say that Dafoe is enjoying a renaissance at the moment, but really this guy has always been fantastic. He's been in over 100 pictures and I can't think of a time he didn't bring his A-game, even to D-movies. That kind of all-in commitment is what makes him thrive with directors like Ferrara — this is their fifth feature together, the upcoming "Siberia" being their sixth — diving into the improvisations of "Tommaso" with his full-bore physicality. He's perfectly willing to look as frightening, ridiculous and emotionally naked wherever these wandering scenes may lead.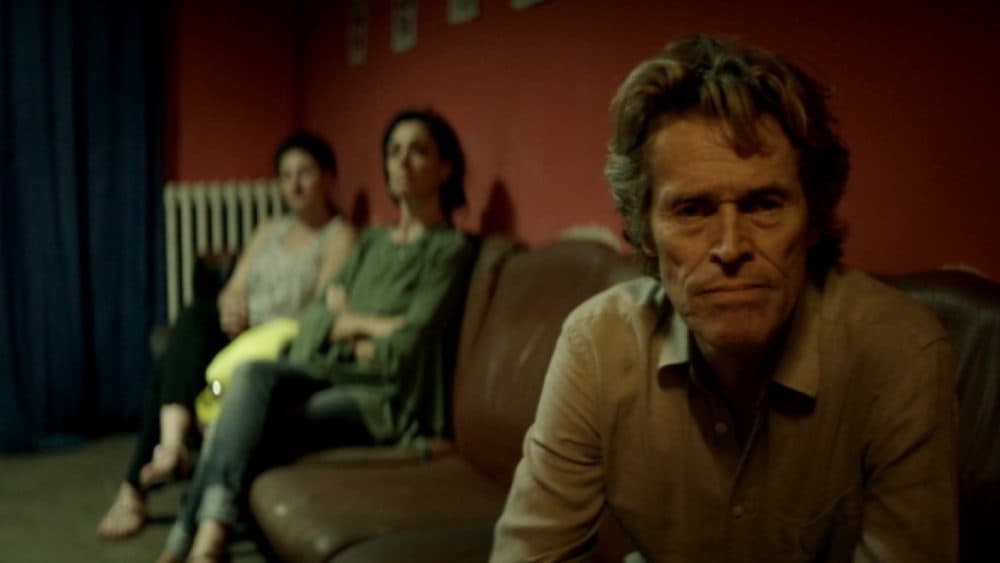 "Tommaso" reminds me a lot of those albums Ferrara's fellow downtown New Yorker and heroin aficionado Lou Reed used to make every time he got married and settled down again, singing a bit too strenuously about how much happier he is now while occasionally slipping to let us see the fangs behind the smile. There's a song called "Hooky Wooky" on his 1996 ode to domesticity "Set the Twilight Reeling," during which Lou talks about how comfortable and untroubled he is when meeting new lover Laurie Anderson's exes, and that he wouldn't at all want to murder them in a graphically detailed fashion that becomes the song's catchy chorus.
The glimpses inside our protagonist's roiling imagination give "Tommaso" a similar structure to Reed's song. In an odd way, it also works as a more refined bookend to Ferrara's first non-pornographic film, 1979's "The Driller Killer," in which the director himself starred as a tormented New York artist driven to a power-tool killing spree by his Catholic hangups and daddy issues. (It's one of those rough early works that provides the skeleton key for a career's worth of thematic obsessions.) Forty-one years later, Ferrara's still giving us a private peek inside the mind of a guy who's spent his entire life addicted to chaos and self-sabotage. But "Tommaso" finds him conquering his awful urges, one day at a time.
---
"Tommaso" starts streaming at the Coolidge Corner Theatre's Virtual Screening Room on Friday, June 5. Willem Dafoe will join Coolidge programmer Mark Anastasio for a livestreamed Q&A on Sunday, June 7, at 2 p.m.