Framingham Considers Request To Eliminate School Police Officers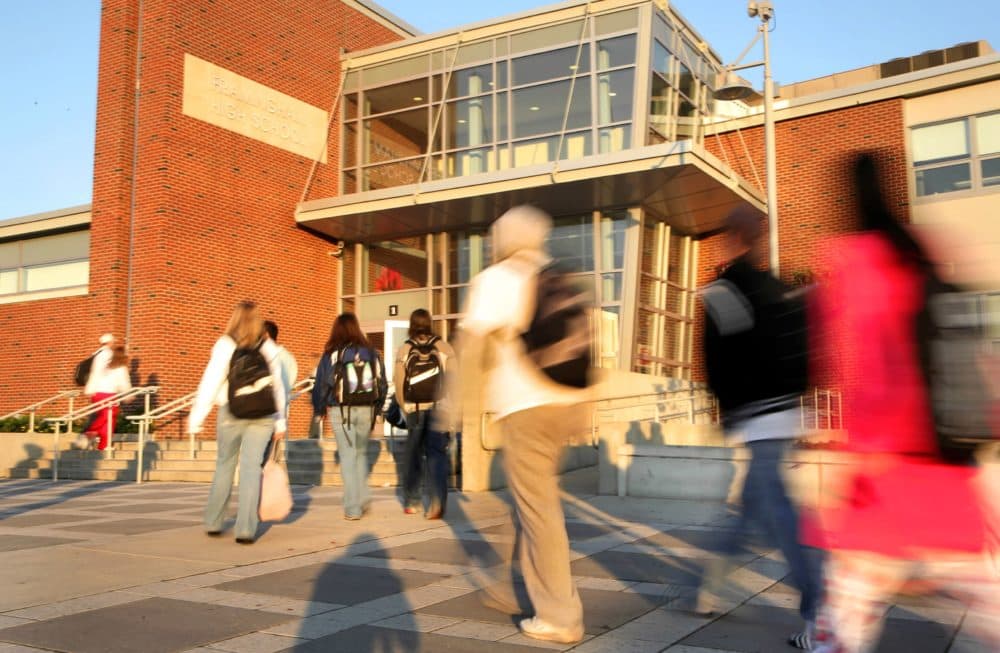 The debate about policing has extended to school police officers, with some Massachusetts communities now reviewing the role of officers in local schools.
Opponents say school police officers criminalize students and turn school discipline over to police. Supporters say the officers help keep students safe and defuse situations before they become criminal matters.
In Framingham, a group calling itself Framingham Families for Racial Equity in Education, or FFREE, is calling for the city to stop funding school police officers and put that money into social programs instead. A petition to defund the police in schools has more than 600 signatures, according to Meenakshi Verma-Agrawal, the group's co-founder. School administrators, police, students and parents met to talk about the petition earlier this week.
"The mere presence of police in schools, there's data after data that says that it's harmful, it's detrimental," Verma-Agrawal said. "And so I think we're calling on our leaders to recognize that."
Verma-Agrawal points to state student discipline data for the 2018-2019 school year that show students of color were more often arrested in school than white students. A little more than half of Framingham's 10,000 public school students are white.
Although the data do not reflect arrests or discipline specifically by school police officers, Framingham Superintendent Robert Tremblay said those numbers are disturbing. Tremblay promised to take a close look at the role of the city's school police officers, often referred to as school resource officers, or SROs.
"I don't have counter-data," Tremblay said. "But I'm concerned as anyone would be hearing those numbers."
Many communities put police officers in schools in the 1990s in response to mass shootings and an increase in juvenile crime. FFREE argues that police officers are not in schools to deal with violence, and their presence criminalizes students and puts more young people into the criminal justice system.
"It puts students on a journey of disadvantage," Verma-Agrawal said. "Maybe white families feel that officers make schools safer, but many families of color feel differently and look at the officers with fear and feel intimidated. This is really about structural and systemic racism and something needs to shift."
Some students say police are often called in to help Framingham school administrators handle routine discipline issues. Gaina Jean-Pierre, president of the Black Students Union in Framingham, said private schools, which tend to be less diverse, typically do not have school police officers. That leads to the criminalization of students of color, she said.
Jean-Pierre said she was once called to the principal's office when she was in middle school because another student reported being bullied on the school bus. When she got to the office, a police officer was there.
"As a young black woman, I was intimidated," Jean-Pierre said. "I didn't get into any trouble, but I don't know why a police officer was there. I don't think that many students, especially students of color, feel that they have a positive relationship with the school resource officers."
FFREE wants the district to clarify the role of officers, explain how officers are evaluated and provide more disciplinary data. The families also want to know how schools and the city will implement changes now that Framingham Mayor Yvonne Spicer's declared that racism is a public health crisis.
After this week's meeting, Tremblay said he wants to review data to determine whether students really are safer and feel safe. Tremblay said the conversations with the community will continue.
"It's a challenge area for us to find the balance between: is it a perception of keeping students safe and is it actually keeping students safe and not being fearful," Tremblay said. "I think everything is on the table."
It's not just Framingham; communities around the country are taking a look at police in schools. There may be as many as 50,000 police officers in schools across the country, according Mo Canaday, executive director of the National Association of School Resource Officers. Each community determines how many officers will work in schools and how they will be funded.
Large cities, such as Boston, often have their own school police force. There are 73 officers in Boston city schools. Boston city councilors are asking for a review of school police officers.
"Poor children and children of color, often their first encounter with the criminal justice system is in their schools, and that can lead to permanent entanglement with our detention and prison systems," Boston City Councilor Andrea Campbell told WBUR's Radio Boston.
Boston Mayor Marty Walsh has said he will continue discussions to ensure that all members of the school community feel safe.
Amid the debate, several communities have come out in support of SROs and say they want police officers to remain in their schools.
"Our school resource officers are just that — a wonderful resource to our students and our staff," the Barnstable Teachers Association said in a statement this week. "They make connections with kids and uplift our school communities."
According to Canaday, officers provide a crucial role and are trained to work more as counselors and develop relationships with students and school leaders. While he doesn't have data on the effectiveness of school police officers, he said officers help prevent violence and keep young people out of the criminal justice system.
"School discipline belongs to the school. That is not a law enforcement matter," Canady said. "An SRO's goal is to be a filter to arrest. When you don't have an SRO in place and a call goes to a local police department, that officer is responding to a problem and they don't have the same level of relationship with the school that an SRO has."
NASRO has trained thousands of SROs and Canady says they are looking at improving their training and policies.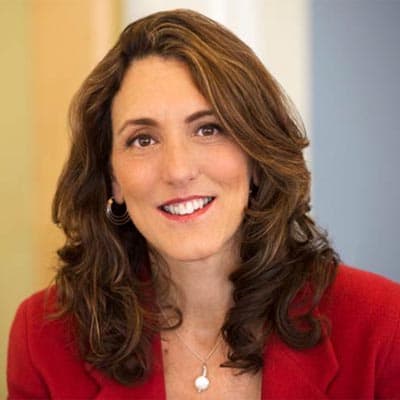 Deborah Becker Host/Reporter
Deborah Becker is a senior correspondent and host at WBUR. Her reporting focuses on mental health, criminal justice and education.