UMass Lowell Cuts 100 Jobs — For Now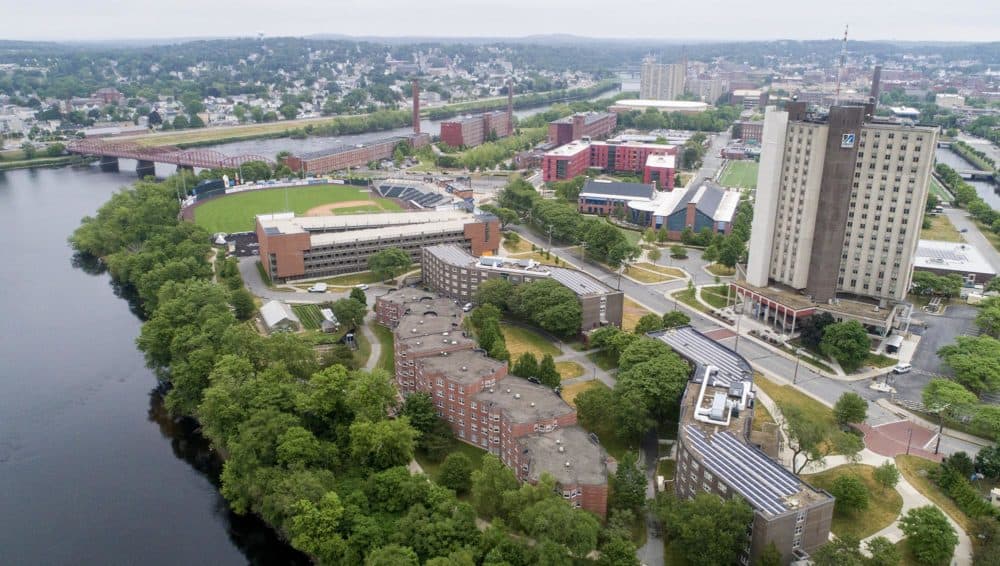 This article is more than 2 years old.
UMass Lowell, the second-largest public university in Massachusetts, will lay off about 100 members of staff.
University officials said the cuts to personnel — which are now deemed temporary, and will last at least several months — are part of an effort to close a projected budget deficit of $50 million.
The pandemic struck the Lowell campus with a vengeance, as it has with many colleges and universities. The school had to return $15 million in fees for housing, meals, room and parking to students forced off campus in the spring, while revenue from events and campus rentals dried up completely.
The university plans to reopen its campus in the fall, but it remains unclear how many students plan on returning.
Lowell is not the only UMass campus to experience cuts. Last month, about half of the contingent faculty members at UMass Boston were given notice that they may not have work in the fall.
In a statement, Lowell administrators said they've made other cuts this year — including a 20% decrease in operating budgets, weeklong furloughs, and an earlier wave of layoffs affecting part-time workers.
The staff members laid off Friday come from most parts of the university: finance, athletics, special events, and fundraising. The university said it will review their status in the fall, and they will their retain health insurance and other benefits between now and then.
"This is no reflection on their contributions to the university," the statement said. "Our staff are hard-working, dedicated and committed to the excellence of our university and the support of our students."
University officials said that they have directed federal coronavirus aid and their own revenue to student support and financial aid, and that they hope to maintain "the high quality of the educational experience" when they reopen the campus heading into the fall.
But some affected staff say it's not that simple.
"Everyone who's employed on campus — in some way or other — is directly involved with student experience," said Elizabeth Pellerito, head of UMass Lowell's labor education program.
Pellerito will be laid off Aug. 1 — even though two-thirds of her time is spent administering an academic program, including a small interdisciplinary minor in labor studies.
Tentatively, administrators will revisit the layoffs, and issue a notice to return, on Nov. 1. But according to UML spokesperson Christine Gillette, "it could be sooner or later when current uncertainties, including enrollment, student housing, the state appropriation and other revenue streams, are more definitive."
Pellerito has a doctorate and a strong support network. As such, she said, she's most concerned about colleagues: maintenance and clerical workers who may struggle to find work during their months off of the job.
"There's a lot of worry here in Lowell around housing," Pellerito said. She noted that the state's eviction moratorium is set to expire as early as August 20, with federal hikes to unemployment benefits at risk of expiration in late July. Both of those deadlines, she said, loom large among many staff who had stable campus jobs until today.