In Documentary 'Unsettled,' Four LGBTQ+ Refugees Share Their Stories
Events in June commemorate the birth of the modern LGBTQ+ liberation movement and recent legal victories from marriage equality to this year's Supreme Court ruling protecting the rights of LGBTQ+ people in the workplace. But in many countries outside the U.S., these individuals have few rights. Survival itself is a victory.
San Francisco-based filmmaker Tom Shepard wanted to better understand the unique stories of LGBTQ+ refugees fleeing trauma and torture for his new documentary "Unsettled: Seeking Refuge in America." It premieres June 28 at 10 p.m. on WGBH's WORLD Channel.
Shepard follows four people who faced persecution in their homelands before resettling in San Francisco. The film profiles Subhi Nahas, a gay Syrian refugee who survived death threats from Islamic terrorists; Cheyenne Adriano and Mari N'Timansieme, a lesbian couple from Angola who battled brutal harassment from family and neighbors; and Junior Mayema, a gender-nonconforming gay man who escaped the Democratic Republic of the Congo.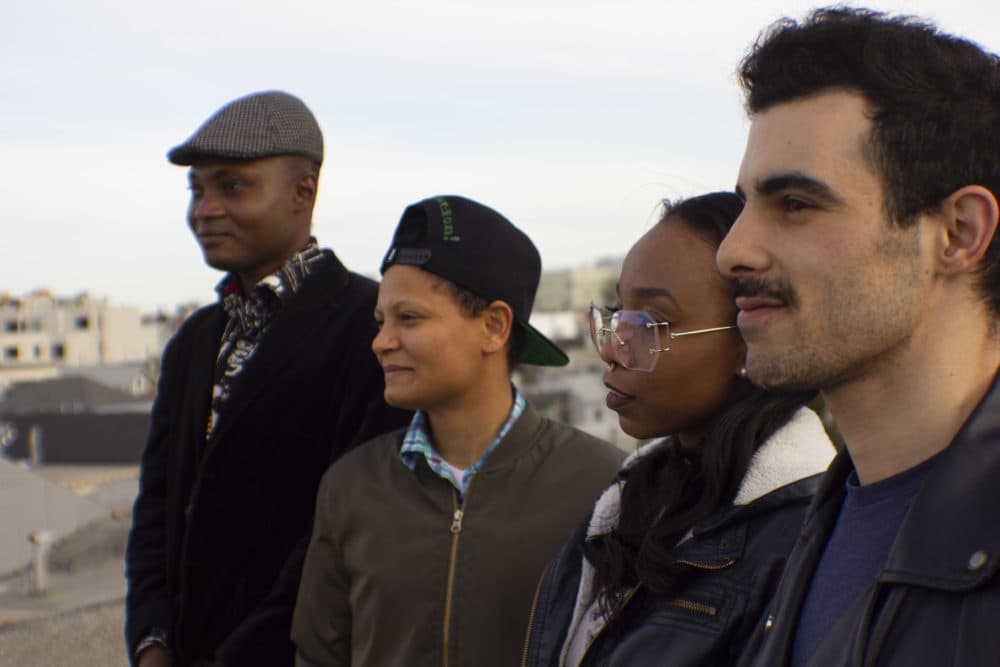 "As a gay man, I saw the fast acceleration of LGBTQ rights over 20 years of making films. But [there's a] dissonance between that and what's happening in some places in Africa and the Middle East. There was a feeling of complacency, even here in San Francisco," said Shepard in a phone interview. "You have refugee rights in one corner and LGBTQ rights in another are they are not talking to one another."
A compelling sequence in the film highlights talking — not just to one another but to the world. In 2015, Subhi Nahas became the first gay man ever to testify before the United Nations Security Council. After testifying, Nahas spoke to a group of reporters: "LGBT is not just a terminology invented by the west. There is an LGBT community in the Middle East and in Africa and they stand together and they want their rights, too."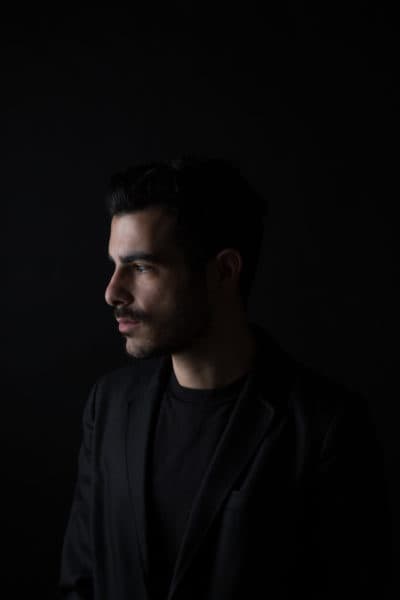 He appears alongside U.S. Ambassador Samantha Power, who is currently a professor at Harvard's Kennedy and Law Schools. She called the moment "unbelievably powerful."
"Sitting next to him on the dais and not being able to hear a sound in the packed chamber as he described in chilling detail the violence and persecution he had endured is something I will never forget," said Power in an email interview. "Subhi's being there in person and bearing witness in such personal terms seemed to turn every audience member and viewer of the livestream into an advocate for asylum for those facing such persecution and I suspect convinced them to lobby their governments to do far more."
Power, who served the United Nations from 2013 to 2017 under President Obama, said the session came about because Russia and African countries opposed "allowing the UNSC to discuss, never mind condemn, ISIS's systemic attacks on LGBTQ people."
That resistance "was driving me and the members of my team crazy," said Power. "It seemed so hypocritical to be willing to discuss the fate of antiquities being pillaged by ISIS but to insist on rejecting discussion of gay people being executed in towns ISIS came to control. We decided to break the seal in the one way we could [by] holding an informal UN Security Council session outside the formal chamber, which Russia couldn't block. We thought that once we had done that, it would be easier in the future to link the attacks on LGBTQ people to the Security Council's mandate … Sure enough, after the Orlando Pulse [nightclub] massacre, we were able to secure the first UN Security Council statement in history condemning attacks based on sexual orientation — an important step for the seven-decade-old UN."
While all refugees face hardship, the stakes are higher for those who are LGBTQ+, said Shepard.
"Going back decades, resettlement in the U.S. was always based on family. A family would flee a war-torn country and, if they came to the Bay Area, would immediately be connected to a community center, a mosque, or [with] others from their country," he said. "Not that it was easy but there were strong mechanics in place to get families a toehold. If you are a gay Iraqi and you come to the Bay Area, probably the last people you want to see are other Iraqis. That puts LGBTQ [refugees] at much higher risk for depression, isolation [and] PTSD."
Their plight is more critical since the Trump administration has severely curtailed the number of refugees allowed into the U.S.
"The United States and many Western nations have slammed their doors shut, allowing in only a tiny percentage of the refugees that presidents of both parties have admitted since the refugee program began four decades ago," says Power. "LGBTQ people who are sent home or not admitted live in the same daily terror that causes them to seek to flee in the first place. And in the Middle East, as Subhi made clear, while ISIS has been broadly defeated, the threats and violence didn't start with ISIS and they certainly have not ended with ISIS's defeat."
Power and Shepard hope "Unsettled" raises awareness among Americans, especially during Pride month.
"When the United States slams its doors to refugees, it turns its back on people like Subhi — people not only hounded for their sexual orientation and living in the shadows to try to escape attack or arrest, but people who are some of the most resilient and creative imaginable," said Power. "'Unsettled' reminds us of all of those whose stories have not been told and the urgent need to become a more generous nation and stand up for the rights of LGBTQ people everywhere."
---
"Unsettled: Seeking Refuge in America" is available for streaming June 28-July 12 on WORLD Channel and PBS.