Research Offers New Insights Into Mysterious, Rare COVID-Related Inflammatory Illness In Children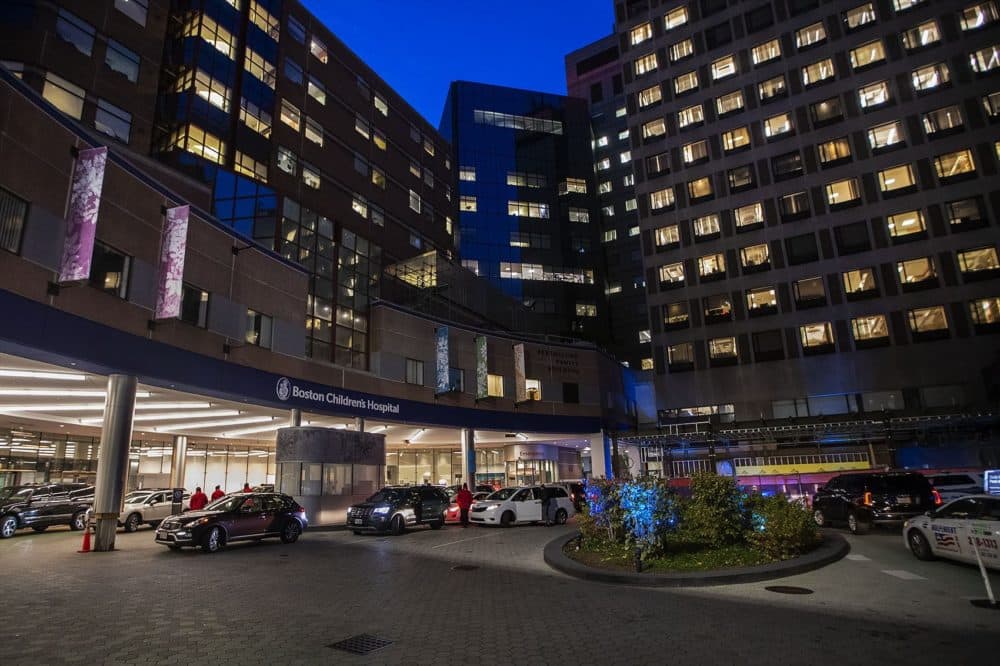 This article is more than 2 years old.
Two new studies released this week shed some light on how a rare but potentially deadly syndrome affects children exposed to COVID-19.
The studies, one of which was led by Boston Children's Hospital, were both published in the New England Journal of Medicine. Researchers found that the coronavirus-related illness known as multi-system inflammatory syndrome, or MIS-C, appeared to be caused when a child's immune system overreacts to the virus and inflames other systems in the body.
In its federal study, Boston's Children's Hospital reviewed 186 cases of MIS-C in 26 states between March 15 and May 20. In May, the Centers for Disease Control and Prevention issued a national health advisory on MIS-C and urged pediatric health centers to report cases of it.
Notably, although previous reports suggested that children with underlying medical conditions were most at risk, researchers found the syndrome mostly affected children without existing health issues.
The study found that 73% of the children were reported as being healthy before the onset of the syndrome. So far, it appears that children who fall ill with the rare condition do so weeks after COVID-19 cases peak in their area.
Children's Hospital Dr. Adrienne Randolph, a lead investigator for the study, said although COVID-19 often harms the respiratory system in adults, MIS-C appears to affect children's hearts, with 80% of the children experiencing cardiovascular issues.
"I think what we clarified the most is about the cardiovascular involvement," Randolph said. "Although respiratory involvement — there is some — it is not the major feature for the majority of these patients."
Most of the children with MIS-C either tested positive for the coronavirus or were known to have been exposed to COVID-19. The median age was 8. Of the 186 children, 25% were Black, 31% were Hispanic or Latino, 19% were white, 5% were "other" and 22% were of unknown race.
Randolph noted that though the syndrome can be deadly, it is rare and there are available treatments. Eighty percent of children with the condition required hospitalized intensive care; 2% died from the syndrome.
The first reports of MIS-C in April compared it to Kawasaki disease, an inflammatory condition of the immune system. However, Randolph said many of the children in the study did not meet all criteria for that diagnosis. Still, many children did respond to immune systems treatments typically used for Kawasaki disease.
The other study, separate from the one at Children's, looked at data from New York state involving 95 patients with confirmed MIS-C. It found similar rates of mortality and similar cardiovascular effects. Both studies found 80% of the children had gastrointestinal symptoms and persistent fevers.
The first cases of MIS-C were reported in Europe, where doctors said some children with COVID-19 went on to develop a mysterious inflammatory disease. Shortly after, doctors in New York reported a similar condition affecting children. Randolph said the Children's study shows that the syndrome is affecting children around the world.
"One thing our study adds is that this is not just in Europe or New York, it's across the United States," she said. "This could happen anywhere. We need to be careful and respectful of the virus."
The Children's Hospital research was part of the CDC's "Overcoming COVID-19"  study, and researchers will continue to track children hospitalized with COVID-19. The researchers aim to look at cases involving a total of 1,000 patients at more than 70 pediatric centers around the U.S.