How Mass. Breweries Keep The Suds Flowing During A Pandemic
Resume
The humble can isn't something most beer drinkers think about; what's inside is much more interesting. But, lately, brewers like Sam Hendler have been fixated on the little aluminum vessel.
"We've been hand to mouth on cans for a couple months now," said Hendler, cofounder of Jack's Abby Brewing in Framingham.
The upcoming Independence Day weekend ordinarily would be a prime time for beer makers to enjoy big sales. But local breweries have been struggling to keep the suds flowing throughout the coronavirus pandemic, not only because of bar and taproom closures but also because of supply shortages.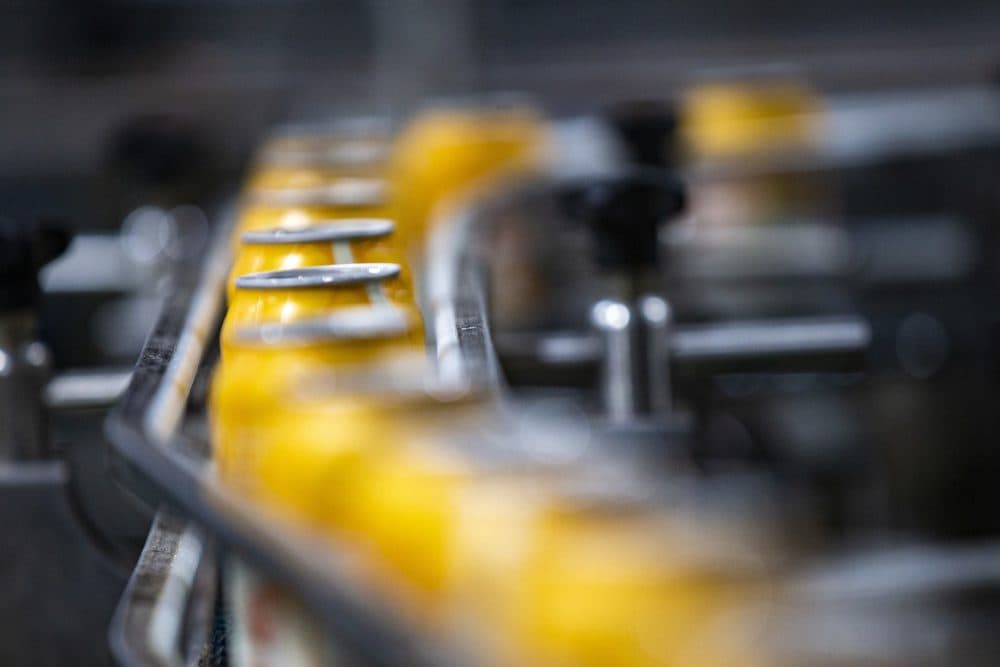 Jack's Abby is no exception. It needs a lot of cans to keep its business running — half a million every week. With beer taps mostly dry since mid-March, the brewery has cranked up its canning operation from 40 hours per week to 70, to meet customers' at-home drinking demands.
Getting enough cans for the scaled-up production isn't easy, however, and that's not the only scarce item. Certain cardboard packaging is also hard to come by.
"The cartons that the 12- and 15-packs go in," Hendler said. "We're waiting on a delivery of House Lager 15-pack cartons that were supposed to be here [Wednesday] but sounds like will now be here next week. So, we can't package House Lager 15-packs until next week."
That will be too late to sell during the long weekend.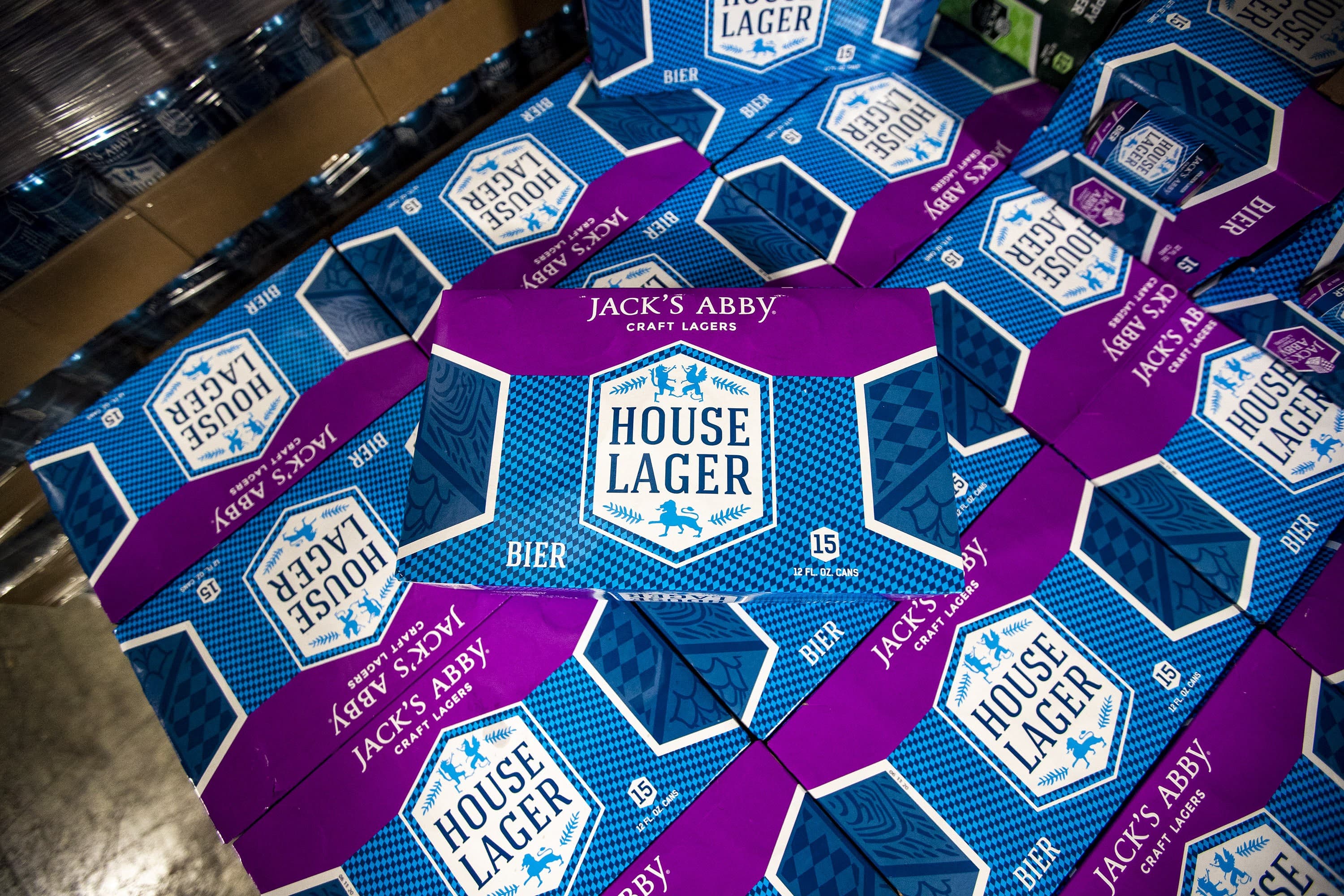 Dani Babineau has missed opportunities, too. She's chief executive of Redemption Rock Brewing in Worcester, which is barely a year old and is new to the business of selling its products in package stores.
"Trying to increase our wholesale operation to liquor stores is something we had just started a little bit with cans in February," she said.
That was right before the pandemic shuttered Redemption Rock's taproom. Loyal customers who couldn't visit for three months have been eager to buy Redemption Rock beer in stores, according to Babineau. But it's been hard to get shelf space.
"We have about five accounts in the Worcester area that have been really loyal through the pandemic, but trying to add accounts was definitely challenging," she said. "Liquor stores are much busier than they're used to being, which didn't leave much capacity for bringing on new accounts."
The good news for the roughly 200 breweries in Massachusetts is that taprooms, beer gardens and restaurants are gradually reopening. Fourth of July weekend could be the start of a turnaround, said Katie Stinchon, executive director of the Massachusetts Brewers Guild.
"I expect that when the data sheets roll up after the Fourth we'll see a nice spike for craft beer sales," she said. "Hopefully our brewers will see folks in their taprooms, as well, out enjoying the weekend, because it's supposed to be a beautiful one."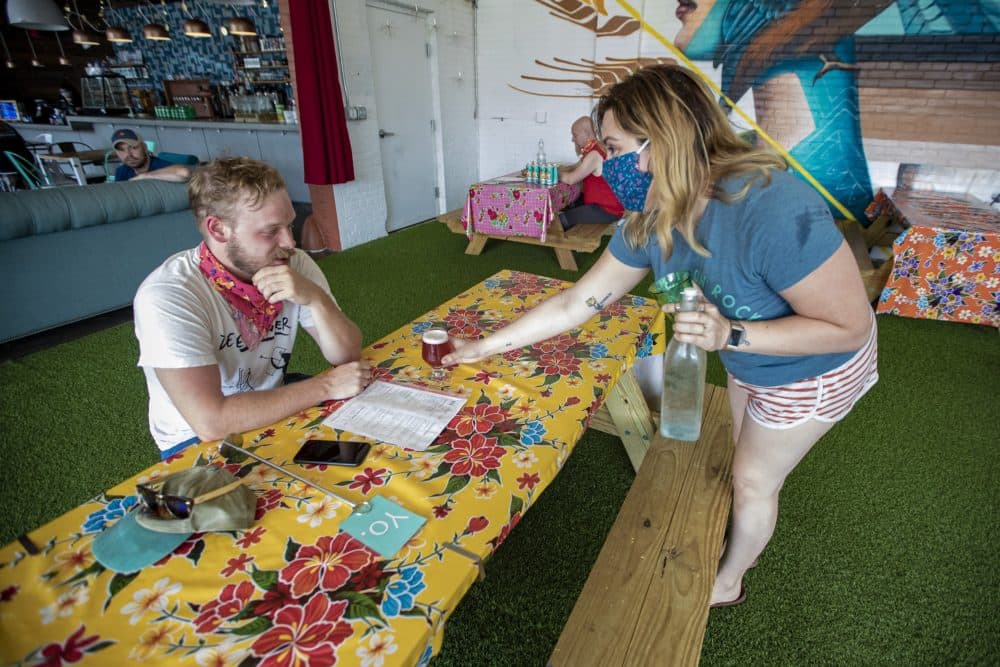 As hard as the pandemic has been on Massachusetts breweries, Stinchon said she's not aware of any permanent closures.
That means you can probably drink your favorite local brew this weekend, assuming there's a can to hold it.