Warren Pressures Prison Accreditor Over COVID-19 Response
Editor's Note: This is our weekly politics newsletter. 
---
Some news right off the top: this will be the last Boston to the Beltway to hit your inboxes. I'm leaving WBUR next week for new adventures (more on that later in this email), but I want to express my deep appreciation for your support of this newsletter, my work and WBUR. It's been a pleasure being your capital news bearer.
So let's do this one last time!
Scoop: Warren Pressures Prison Accreditor Over COVID-19 Response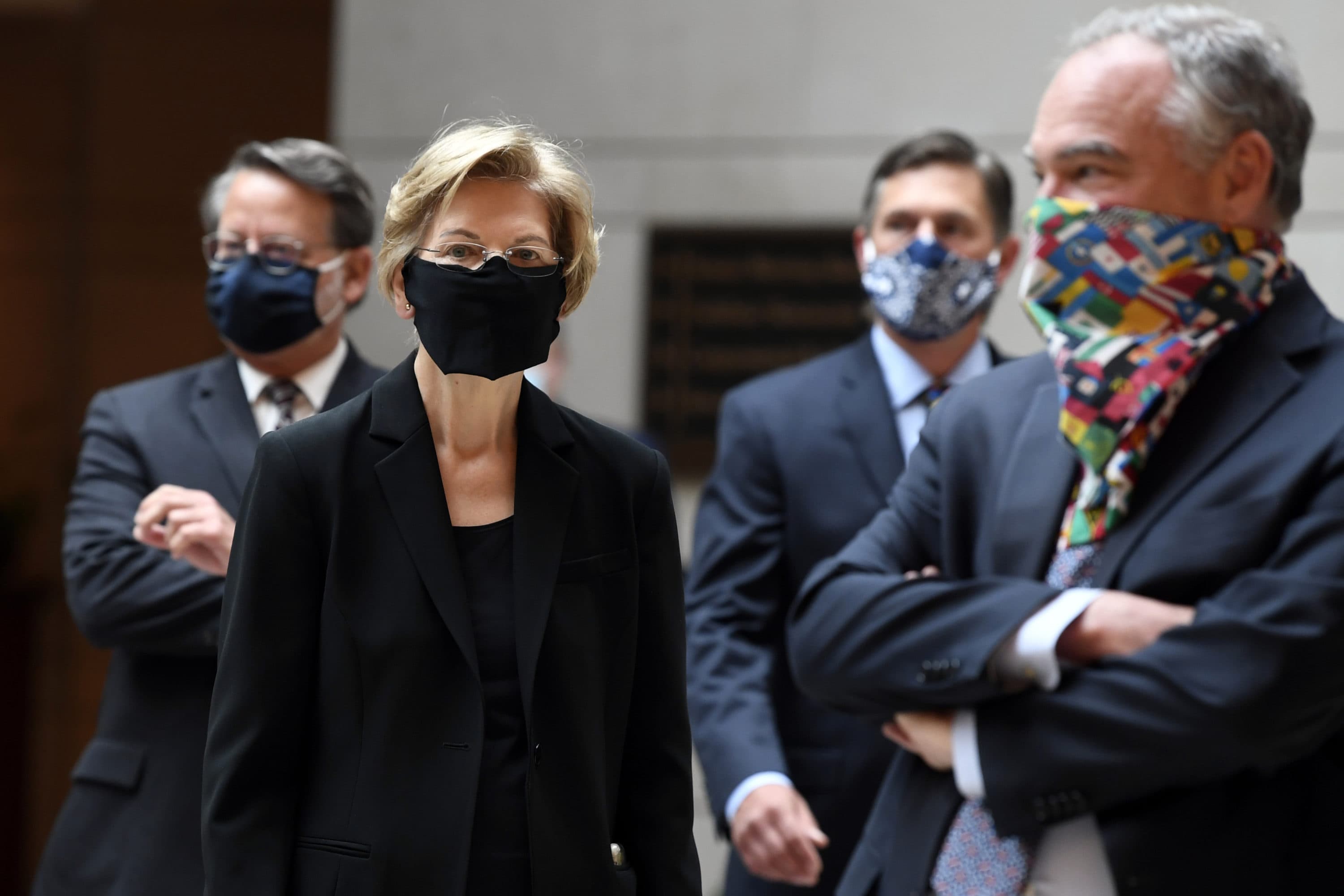 After reports of mismanagement and inadequate pandemic responses at prisons across the country that put incarcerated individuals at increased risk of contracting COVID-19, Sen. Elizabeth Warren is asking the nation's primary prison accreditor to detail what correctional officials are doing to stop the spread of the coronavirus.
In a letter to American Correctional Association executive director James A. Gondles Jr., Warren asked what the trade group is doing to ensure "that facilities provide adequate care to incarcerated individuals in their custody infected with the virus."
"As COVID-19 continues to wreak havoc in communities across the nation—with prisons and jails being the largest hotspots in the country—it is more important than ever that correctional facilities are taking every possible step to prevent and manage the spread of COVID-19 in order to protect the incarcerated individuals in their custody, as well as correctional staff, their families, and the general public," Warren wrote.
Warren demanded information on specific performance-based measures that have been put in place to prevent and manage COVID-19, as well as the status of any and all audits of ACA-accredited facilities.
Exclusive: Markey Tells MassDEP to Stop Natural Gas Emissions At Weymouth Compressor Site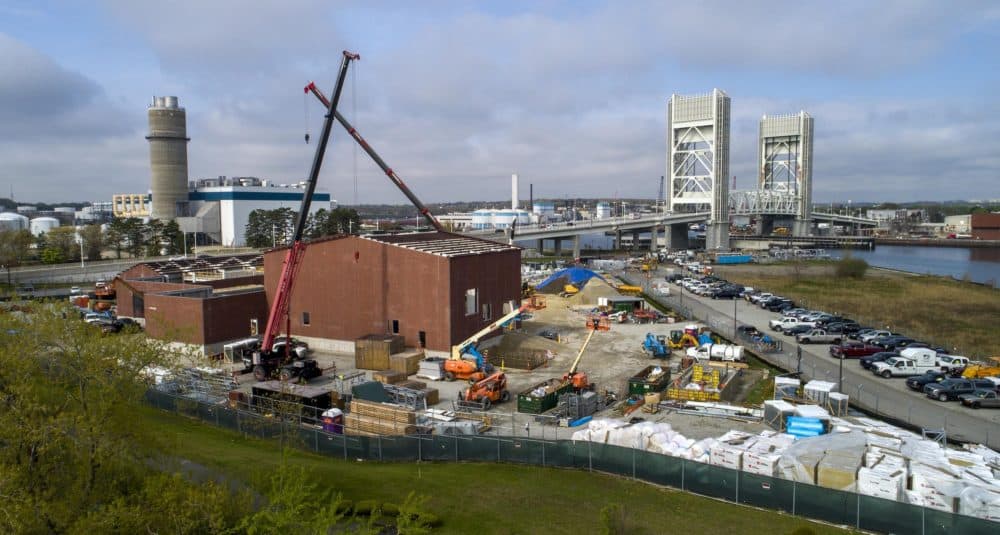 Citing environmental risks to South Shore residents, Sen. Ed Markey is calling on the Massachusetts Department of Environmental Protection to stop natural gas emissions at the Weymouth compressor station construction site.
In a letter today, Markey said the proposal by Enbridge, the energy company building the controversial compressor station, to allow intermittent venting of natural gas at the site would imperil the air quality of residents in Weymouth, Braintree, Quincy, and Hingham. He said a recent federal court ruling vacating the project's air permit should prohibit any such venting without a new permit being issued.
Markey said Enbridge's plan "appears to fully ignore the latest court decision in favor of proceeding with business-as-usual."
"This action should be prohibited under the vacation of the permit, without having to wait for a formal mandate. If the air permit is legally insufficient, the company should under no circumstances be trusted to perform deliberate releases of an air pollutant," Markey said.
Markey and Warren have asked federal regulators to halt construction on the controversial project altogether.
Kennedy Kicks Off Campaign Tour With Economic Recovery Plan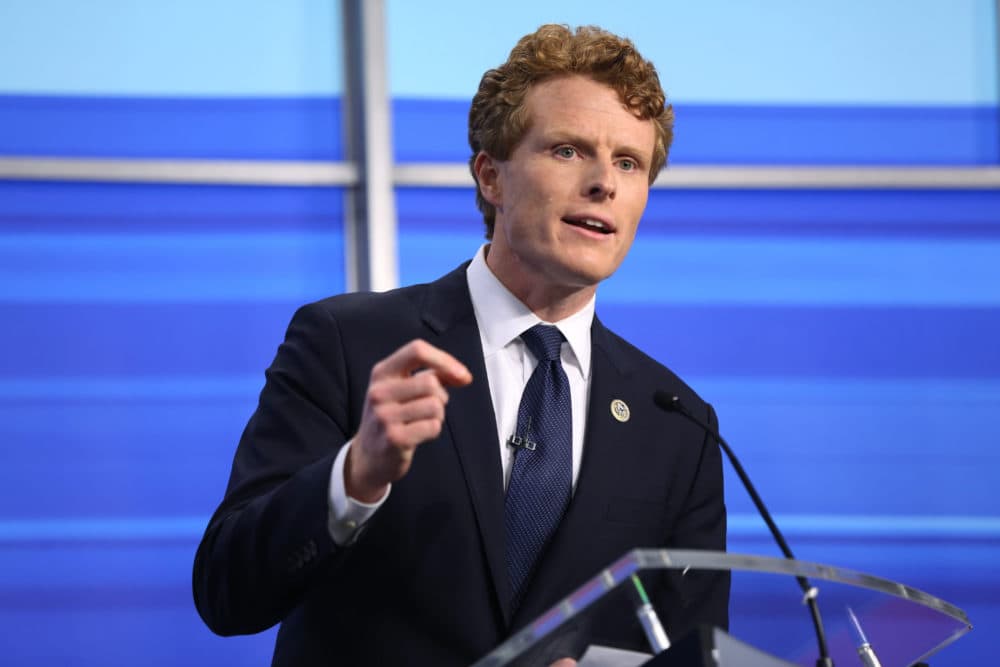 Rep. Joe Kennedy, who is challenging Markey in the Sept. 1 Senate primary, spoke to me before he embarked on a statewide campaign tour yesterday to tout what he calls a "working legislative proposal" for economic recovery.
The Newton Democrat said the tour — his first since both campaigns were largely taken off the campaign trail due to the pandemic — is meant as much to get community input for his Jobs and Justice Initiative as it is to sell it to voters. He aims to address the short-term economic impact from the pandemic, Kennedy said, as well as implement longer-term economic goals, such as bringing back lost jobs and eliminating unequal access to small business capital.
"Forty-five million people have just lost their jobs. How are they possibly supposed to make ends meet?" Kennedy told me. "Far too many people in this country are getting by with no savings, living paycheck-to-paycheck. Even when the paycheck is reasonably big they are barely scraping by."
Asked how his bill could eliminate the deeply-entrenched inequalities in financial systems that hold back people of color and other members of disenfranchised communities, Kennedy acknowledged the enormity of that task and called his proposal "a start."
"People have to have a seat at the policy-making table," Kennedy said. "What we are going to do in the weeks ahead is put forth this first cut of the plan — it's a living, breathing plan — and say, 'come and give me feedback Let's make sure it's as strong as we can make it to address inequities."
3 More Things:
Pressley joins push for sweeping justice reforms in BREATHE Act: Rep. Ayanna Pressley joined a push by the civil rights organization Movement for Black Lives and celebrities including John Legend to pass the BREATHE Act — a sweeping proposal that would end federal funding for militarized police response, incentivize non-police public safety investments and implement a wide variety to accountability measures from reparations to public funding of elections.
"Hundreds of years of institutionalized oppression will not be undone overnight, for racism in America is as structural as the marble pillars of this nation's most sacred institutions," Pressley said in a statement. "I was glad to join the Movement for Black Lives to demand that our government put an end to the racist policies and systems of oppression that for too long have failed to center the dignity and humanity of our people."
Lynch, Moulton seek answers on murder of Army specialist: Rep. Stephen Lynch joined other members of the House Oversight Committee in calling for a briefing by Pentagon officials on the Army's response and investigation into the disappearance and alleged murder of Army Specialist Vanessa Guillen.
"The emerging details about the disappearance and murder of Specialist Vanessa Guillen are truly horrific, and our hearts go out to her family," Lunch said in a statement with Reps. Carolyn B. Maloney (D-N.Y.) and Jackie Speier (D-Calif). "We are also deeply disturbed by reports that Specialist Guillen was sexually harassed prior to her disappearance, but according to her family, was too fearful of the professional consequences to report her concerns."
Rep. Seth Moulton called for an independent inspector general's investigation into Guillen's death.
Keating probes reports of Russian bounties on U.S. troops: Rep. Bill Keating will chair one of several hearings by the House Foreign Affairs Committee on reports of a Russian bounty program on U.S. troops in Afghanistan. At a hearing earlier this week, Keating called Russia an imminent threat, and blasted the White House's response.
"Threats from Russia are far more pervasive than even these reports indicate," Keating said. "Just as egregious as the Kremlin's actions is the utter inaction and lack of appropriate response form the Trump administration."
---
WHAT I'M READING
---
NUMBER OF THE WEEK
42%
That's the percentage of Maine voters who say they'd vote to reelect Sen. Susan Collins, compared to 46% who say they'd back her Democratic challenger and Maine Speaker of the House Sara Gideon, according to a Public Policy Polling survey out this week. With a margin of error of 3.1%, the race is a dead-heat — and could be crucial in determining control of the Senate.
---
PARTING NOTE
Though I am leaving WBUR to join The Boston Globe as a senior editorial writer, I will still appear on WBUR from time to time, so please continue to tune in. And you can continue to get your politics coverage from WBUR-FM, WBUR.org and the mobile app.
Before I go, can you do me a favor and take a survey of what you would want to see in a future WBUR politics newsletter? It will take less than three minutes to complete, and will play an important role in shaping WBUR's future political coverage.
In the meantime, your inboxes need not feel abandoned. My WBUR colleagues produce some of my favorite newsletters around, so you should check them out! The Weekender, CommonHealth and the ARTery are among my favorite weekly emails. And WBUR Today, our daily morning newsletter, is a great way to continue to get the latest, local politics news in your inbox. You can check them all out – and sign up – here.
Have a great summer, and stay safe!