Watch A Dinosaur Relationship Fall Apart In Twisted Pine's Video Of Father John Misty Cover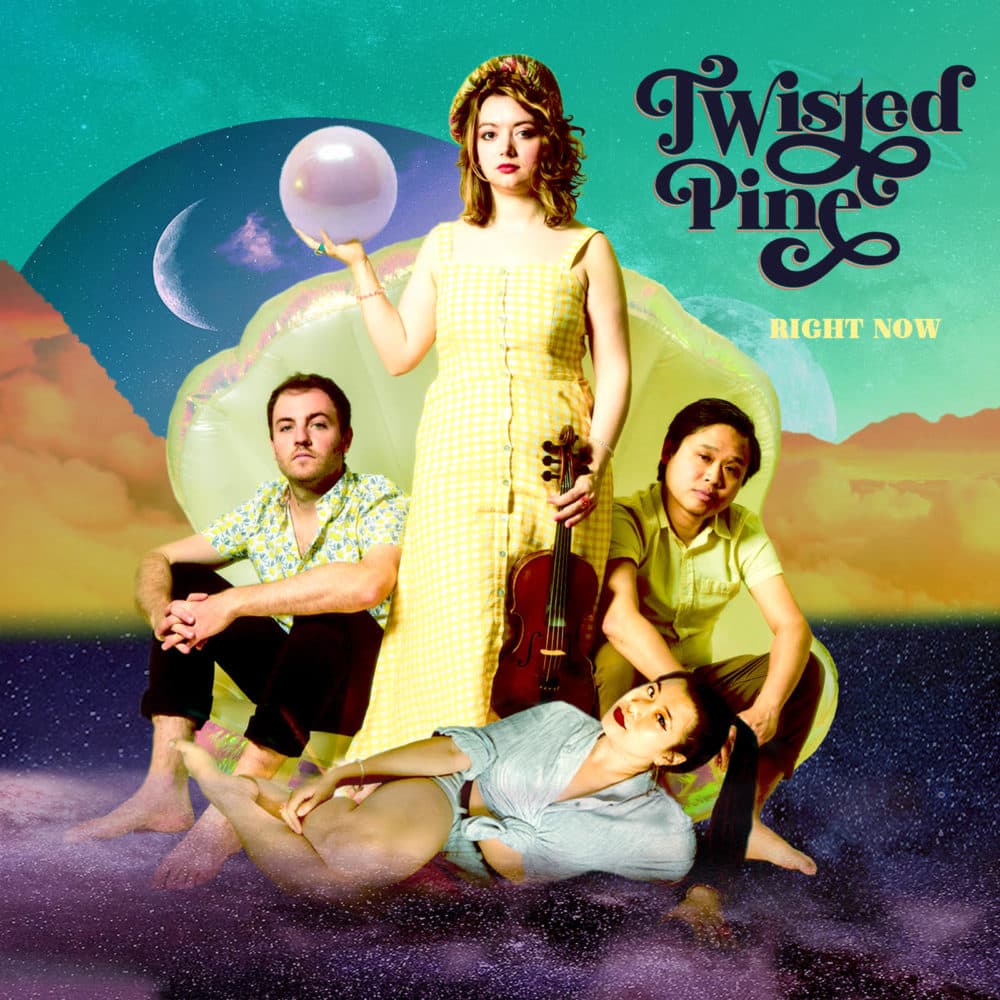 This article is more than 2 years old.
This is an exclusive video premiere, part of The ARTery's effort to highlight ascending New England musicians.
---
---
Making a music video isn't easy in the age of the coronavirus. It calls for ingenuity, and imagination, and maybe a couple plastic dinosaurs.
At least, that was the case for the Boston-based string band Twisted Pine when they set out to make a video for their cover of Father John Misty's "Well, You Can Do It Without Me." When you can't meet up in person, sometimes the next best thing is a technicolor stop-motion animation about a falling-out between two dinosaurs living in a dollhouse.
The video was conceived by Georgia Teensma, a photographer and videographer who also works on the band's management team. She salvaged the plastic dinosaurs, and the dollhouse, from her parents' attic. Then she invented a drama inspired by the lyrics in the song, which she describes as being about "a character who's getting monstrously ambitious and the other character taking themself out of the equation by subtraction." In the film, one dinosaur loads up its belongings in a truck and drives away; the other dinosaur flies off to Hollywood in the dollhouse.
Twisted Pine's rendition of "Well, You Can Do It Without Me" is built around a slinky bass line and a chugging mandolin groove. Spare and propulsive, it's a showcase for the band's newest member, flutist Anh Phung — and an example of the group's metamorphosing sound, which they debut on their sophomore album "Right Now."
Twisted Pine started out as a pretty straightforward bluegrass outfit. Mandolinist Dan Bui says they were already experimenting with new ideas, but with the departure of their guitarist and the addition of Phung, a sinewy, groove-based sound snapped into focus.
"It's been really fun to kind of reinvent the way that we play as an ensemble," Bui says. "And it challenged us to kind of rethink all of the standard practices of how a string band is supposed to operate." Forced to adapt to new constraints, Twisted Pine discovered its freedom afresh.
"Right Now" drops Aug. 14 on Signature Sounds Recordings.