Boston Rapper Red Shaydez Makes A Bold Return On Her New Album 'Feel The Aura'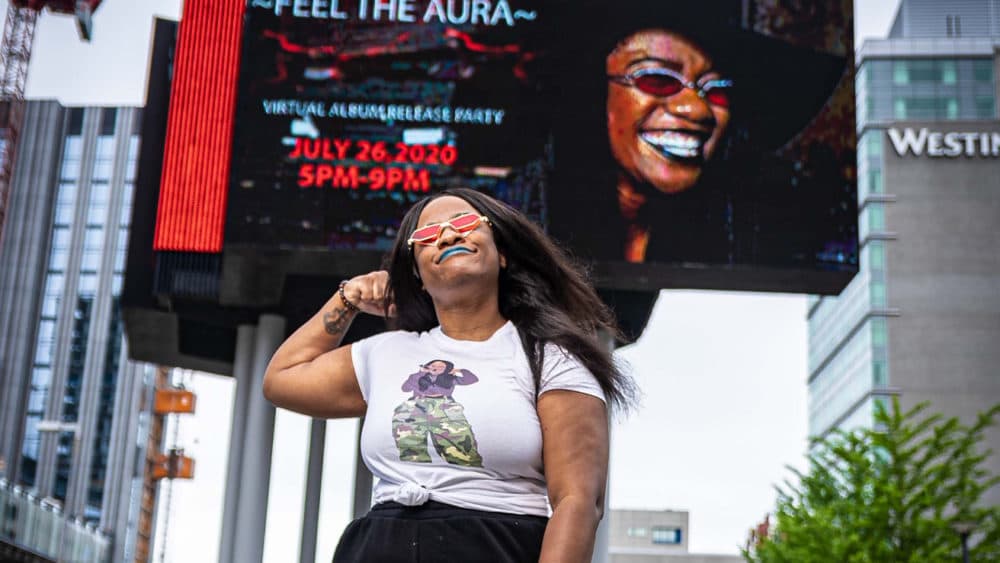 This article is more than 2 years old.
Hip hop is the most popular genre in the nation. Within that genre are subgenres — conscious rap, trap, gangsta rap — many MCs tend to stay in their lane. Why fix what's not broken, right? But a lucky few can move in and out of whatever flows they see fit.
Red Shaydez has this talent and doesn't feel the need to choose.
She's releasing a new album called "Feel The Aura" in which she proclaims "I can make bops and still be inspirational/conscious or pop, I do what the beat makes me do" in the first song "The Call Me Shaydez." The Boston emcee is putting her identity as an artist and as a person in the fore with help from some of the area's other big rappers, like Brandie Blaze, Oompa and more.
"Feel The Aura" is Shaydez's second installment of a trilogy project. Her first album "Magnetic Aura" debuted in 2016, and while it served as her introduction into the independent music industry, "Feel The Aura" comes with a new energy, a new confidence and more growth than we've heard before, she says.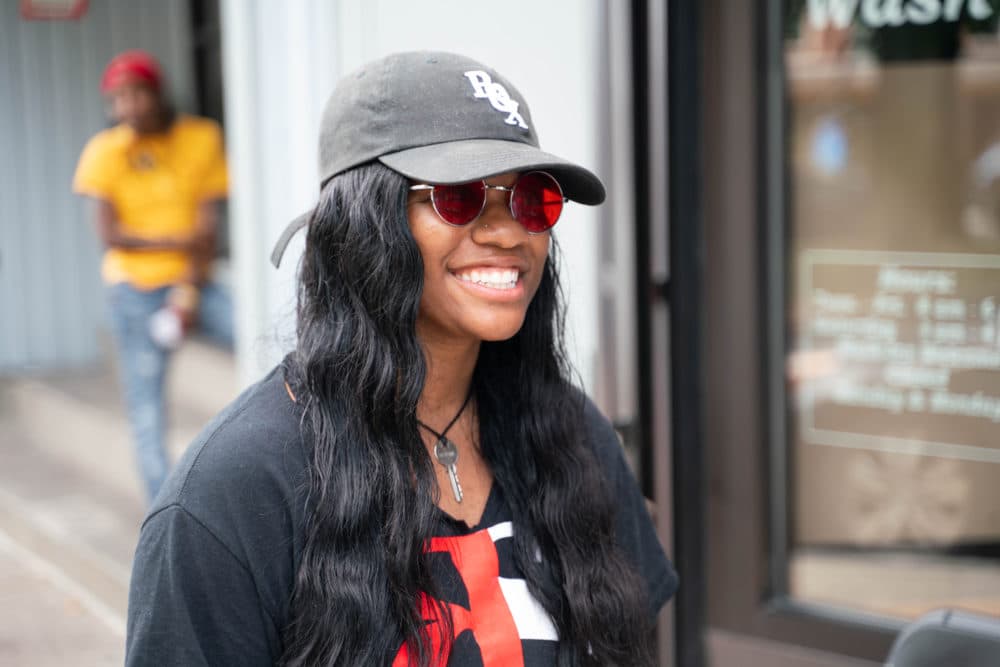 "There's definitely more comfortability with certain subject matters," she explains. "I talk a lot more about my sexuality. It's more braggadocio songs on [the album]."
Shaydez, a Black queer emcee, says that before this album, some of her music could be described as gender-neutral. She didn't let her identity dictate how the track sounded, and listeners couldn't pinpoint who she was talking about in her songs. Uncertain if she wanted to reveal parts of herself in the past, she shied away from particular topics because she was still discovering herself.
"But boy, let me tell you — on "Feel The Aura," if you have any doubts or questions, you are going to know," she says laughing. "I feel like this was just me, releasing that and just owning all of my traits, all of my qualities and my identity on this project. And I feel like I'm very unapologetic with all of those things."
Shaydez isn't new to the game. In fact, she has been hip-hop obsessed since she was a child. It runs in the family. Her dad was a hip-hop junkie and in his own rap group, Killin' Field, when she was a child. She recalls being on video sets with him, watching him get ready for shows and even watching his music video "Gleam" on BET in the '90s.  Mix that love of hip-hop with her mom's vast reggae and dancehall music collection (her family is from the West Indies) and you come up with an eclectic, cool sound that everyone is trying to hop on.
She started writing poetry as a teen, and she would create makeshift mixtapes on her karaoke machine and play with other musical equipment. Because she's an only child, she created different personas for herself on those mixtapes to keep things going, she says.
Red Shaydez, whose name comes from a combo of red sunglasses and her nickname Shay, is also heavily inspired by some of today's most popular music artists. Queen Latifah makes her list for both rapping and acting. She notes how Missy Elliott is not only a rapper, but a singer and songwriter as well. R&B music plays a huge role in this album, she says, and Elliott is behind some of R&B's most popular singers, including Aaliyah, Destiny's Child and 702.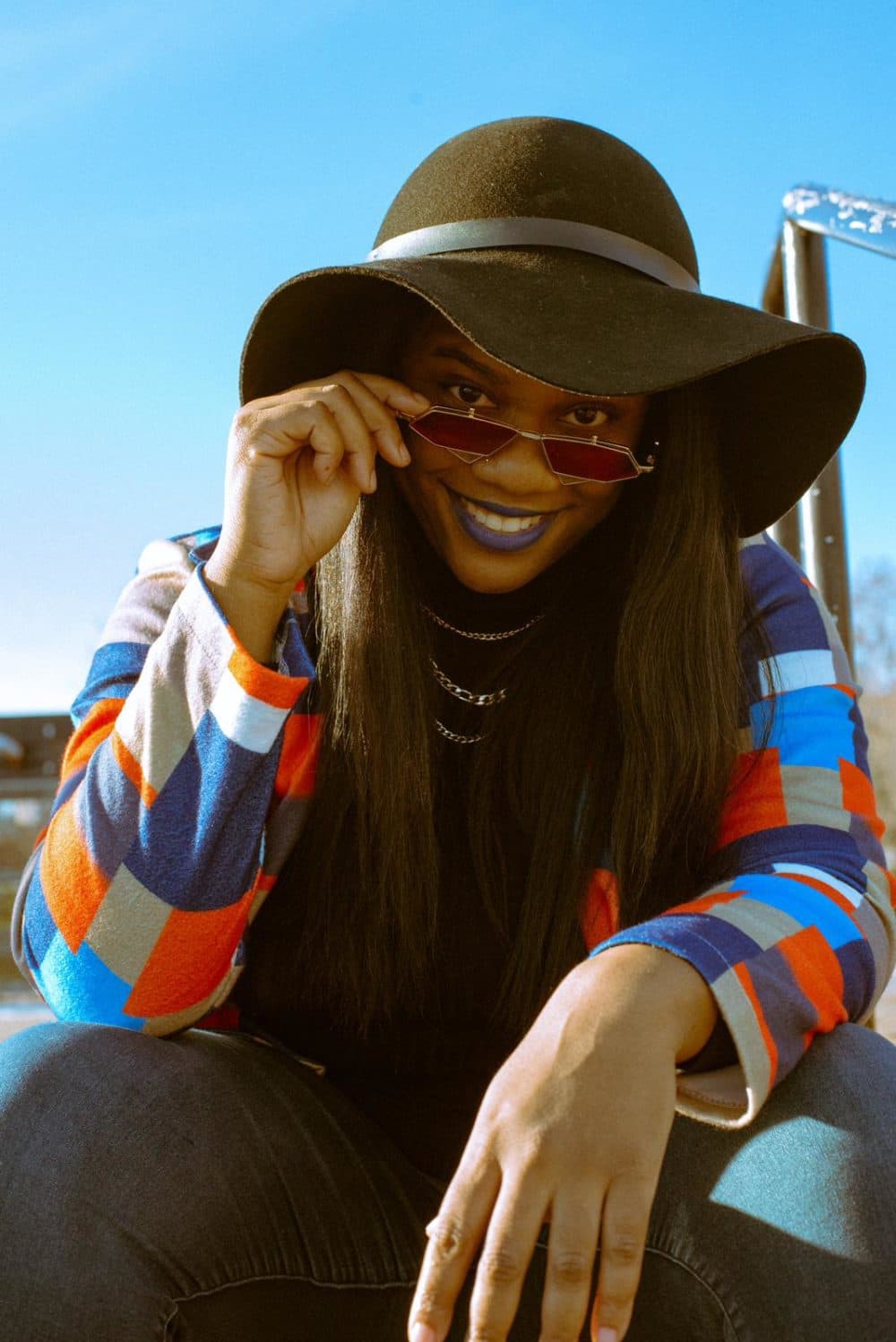 "On this project, you're going to see my R&B and non-rap songwriting capabilities," she says. "I've done it before, but I'm not sure people knew that I wrote those tracks." She calls out "Come Here Lil Baby" (which features a sample from the 1997 song "Rain" by R&B group SWV)  for bringing that '90s flair she loves to play within her music. "Ghost" is another track reminiscent of a classic R&B track. The song features singer Kasia Lavon, with whom she co-wrote the song. She says the chemistry made it feel like a Timbaland and Elliot production from the early aughts.
"Buy All The Land Up!" is a timely track. Even though she recorded much of the album a year ago, you can't help but notice that some issues she touches in her songs haven't gotten old. "Buy All The Land Up!" sounds like a track off the "Black Panther," soundtrack which she used as inspiration for the lyrics and ad-libs. On the track, she raps how Black people will get what they're owed from America one way or another. "We gon' buy all the land up, but won't share with the masses/We'll succeed if we stand up/Then we'll see who'll be laughing," she chants in the chorus.
Shaydez hopes listeners have moments of joy and encouragement listening to "Feel The Aura." Her intention is to uplift and motivate people to be their best.
"I hope that that's apparent on this track," she says. "And I hope that they listen to it for years to come."
---
"Feel The Aura" will be released Monday, July 27, and available on all streaming platforms. A virtual release party will be held Sunday, July 26.