Mass. Immigrants' Rights Groups Sue Trump Over Exclusion Of Undocumented Immigrants In Census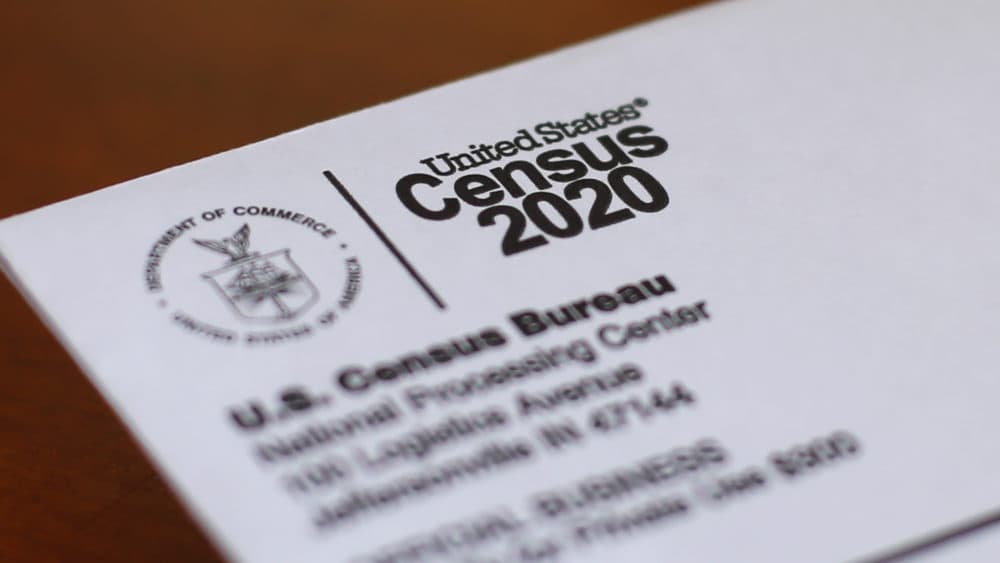 This article is more than 2 years old.
Four immigrants' rights groups in Massachusetts are suing the Trump administration, arguing the president's July 21 memo excluding undocumented immigrants from being counted in the U.S. census is unconstitutional.
Haitian-Americans United, the Brazilian Worker Center, the Chelsea Collaborative, and Centro Presente are represented by Lawyers for Civil Rights (LCR). In a press release Tuesday, LCR calls the presidential memo racist and "patently illegal."
"Undocumented immigrants are now and have always been persons as a matter of fact, law, and basic human decency. Nevertheless, the Trump Administration has continued to weaponize the census," the statement reads in part.
Lauren Sampson, an attorney at Lawyers for Civil Rights, said the court should block the president's memo from going into effect.
"The fourth sentence of the Constitution makes clear that the decennial census is intended to count and include all persons, not just all citizens," she said.
In the memo, President Trump claims the Constitution doesn't specifically define which people must be included in the "apportionment base" — which calculates how many representatives states are allocated in Congress. Census tallies also help  allocate federal funds to districts throughout the U.S. based on increases or decreases in population.
"I have accordingly determined that respect for the law and protection of the integrity of the democratic process warrant the exclusion of illegal aliens from the apportionment base, to the extent feasible and to the maximum extent of the President's discretion under the law," Trump's memo reads.
In 2019, the U.S. Supreme Court blocked Trump's effort to add a citizenship question to the 2020 census. Critics of the administration say the presidential memo is the president's latest attempt to weaponize the census.
Gladys Vega, executive director of the Chelsea Collaborative, says in a press release that the census memo strikes at the core of the collaborative's mission.
"Chelsea is already reeling from the effects of COVID-19. Our city needs more, not less, federal financial assistance. If our communities are chilled from responding to census 2020, we will not receive the resources we need to recover from this deadly pandemic and future crises," says Vega.
Patricia Montes, executive director of the East Boston-based Centro Presente, says the president's memo has already taken a toll on the community.
"We have already heard from immigrant families who see no reason to fill out the census when the Trump administration has publicly declared that they do not count," Montes says. "We need federal court intervention immediately to ensure a complete and accurate count in East Boston and across Massachusetts."