5 Things To Do This Weekend, Including A Picnic On Mars And A Virtual Drawing Class
This article is more than 2 years old.
The heat this week wore me out! Good thing the weekend is around the corner and there's plenty to do inside with our selection of events offering up a mix of creative, delicious and easy-going ways to unwind. As we head into Friday, relax with some good food, good (minimal) company, a good drink and one of the events below before we head into yet another week of extremely warm, humid New England weather.
Thursday, July 30
We all vowed to learn new skills once we realized that home is where we should be most of the time. It's not too late, y'all. If you want to learn a cool, tactile skill, consider drawing. MassArt Art Museum is hosting a virtual drawing class with graduate assistant Tiffany Doggett via Zoom. You'll need paper, something to draw with and a personal item to create your own still life.
---
Friday, July 31
We all dream of going to space, right? Here's the closest a lot of us will probably get. If you're up for being outdoors on a warm, summer evening, head to Seaport Common to celebrate the launch of NASA's Mars Rover. Basically, it's a socially distanced picnic with swag, astronaut ice cream and any space-themed food you want to bring.

---
Reopened July 29
Prepare your taste buds — one of Boston's culinary hubs is officially back. Time Out Market's outdoor space has expanded, has extra cleaning crew and all staff use personal protective equipment. If you've been missing all the good sips, sweets and eats this place has to offer, the wait is now over because the first wave of businesses open includes 10 eateries and two full-service bars.
---
Through Jan. 15
An art installation that makes people feel all good inside is exactly what the kids need right now. Roxbury artist Chanel Thervil created this exhibit to explore tenderness, care, joy and love between women from different backgrounds. Nothing sounds quite as warm as friendship, which is what the focus of this show is.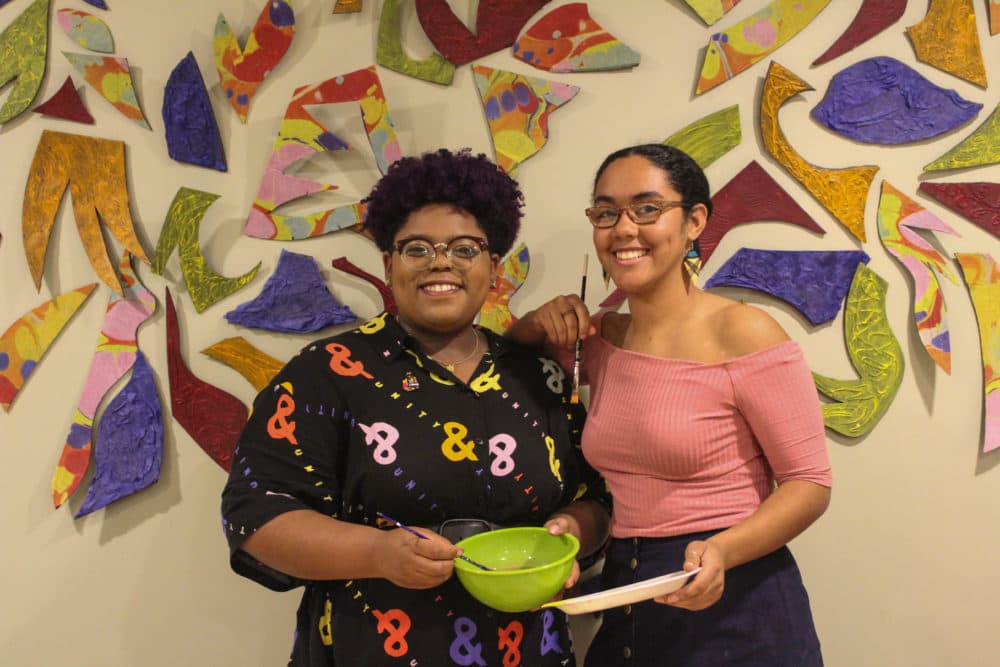 ---
Friday, July 31
For the Boston Public Library's Concerts in the Courtyard series, the award-winning musical duo's live courtyard performance will be streamed on the BPL's YouTube channel. The pair have been together for almost a decade and mix tango, contemporary classical and jazz to create beautiful music. Flutist Bonnie Cochran and guitarist Bryan Wrenn are sure to put on a delightful Friday night virtual show.