Newly Acquired Queer Film Collection At Harvard Film Archive Celebrates Butch Identity
You might not think that a short vintage Jell-O commercial of gay actor Charles Nelson Reilly, a campy fixture of game shows like "Match Game" throughout the 1970s and '80s, speaking to a table of fruit is an especially important bit of LGBTQ cinema. "I'm not used to, you know, speaking to fruit but I've got to find the secret of your just-picked taste," he says in the short.
But nonfiction filmmaker, archivist and historian Jenni Olson spied a delicious double-entendre. She paired the clip with dozens of others — a vintage homoerotic beefcake short, footage of Anita Bryant getting pied in the face by a gay rights activist while on her national tour of homophobia in 1977. "Well, at least it's a fruit pie," Bryant bemoans. Olson curated the ephemeral bits into a feature-length program called "Camp for Boys & Girls" that played at LGBTQ film festivals and arthouses around the country in the early '90s.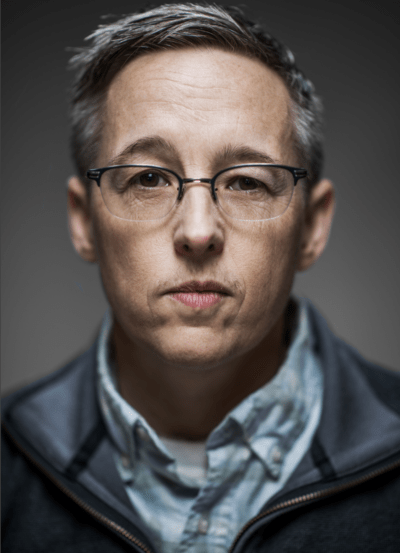 This, and many other works Olson has created and archived, have been recently acquired by the Harvard Film Archive and will soon be ready for others to explore as part of the Jenni Olson Queer Film Collection.
"The funny thing is that to me my instinct about what was important was kind of the things that everybody else thought were not important," Olson laughs. "And it turns out that those things are actually what's important because nobody cared about them, and they would have been otherwise lost."
She's been chronicling queer representation since the mid-1980s and creating her own films since the early '90s. Her experimental work most often features urban landscapes captured on 16mm film with diary-like voiceovers. As a film historian, she's interested in remixing and recontextualizing: cutting vintage LGBTQ movie trailers into feature films to screen at festivals, releasing books on queer cinema, restoring precious documentaries with the Outfest UCLA Legacy Project for LGBTQ Moving Image Preservation. Her archival work has appeared in films like 2010's "Stonewall Uprising" and she recently worked as an archival producer on an upcoming LGBTQ history documentary for HBO Max.
"I've kind of been on all sides of this and so I'm excited for, you know, other researchers to be able to research me and my work," she says.
The HFA already houses works of experimental filmmakers like George Kuchar, Abigail Child and Ross McElwee, whose 1985 film "Sherman's March" influenced Olson's filmmaking. But HFA collections archivist Amy Sloper, who — along with HFA director Haden Guest and the Harvard Library — worked on acquiring Olson's collection, notes that this wealth of work fills a void. Especially as far as the butch lesbian experience is concerned.
"We didn't have anything else in our collection that would've been described in that way, at least," says Sloper. "Maybe there are representations buried in other collections somewhere, but it wouldn't be easy for someone to find."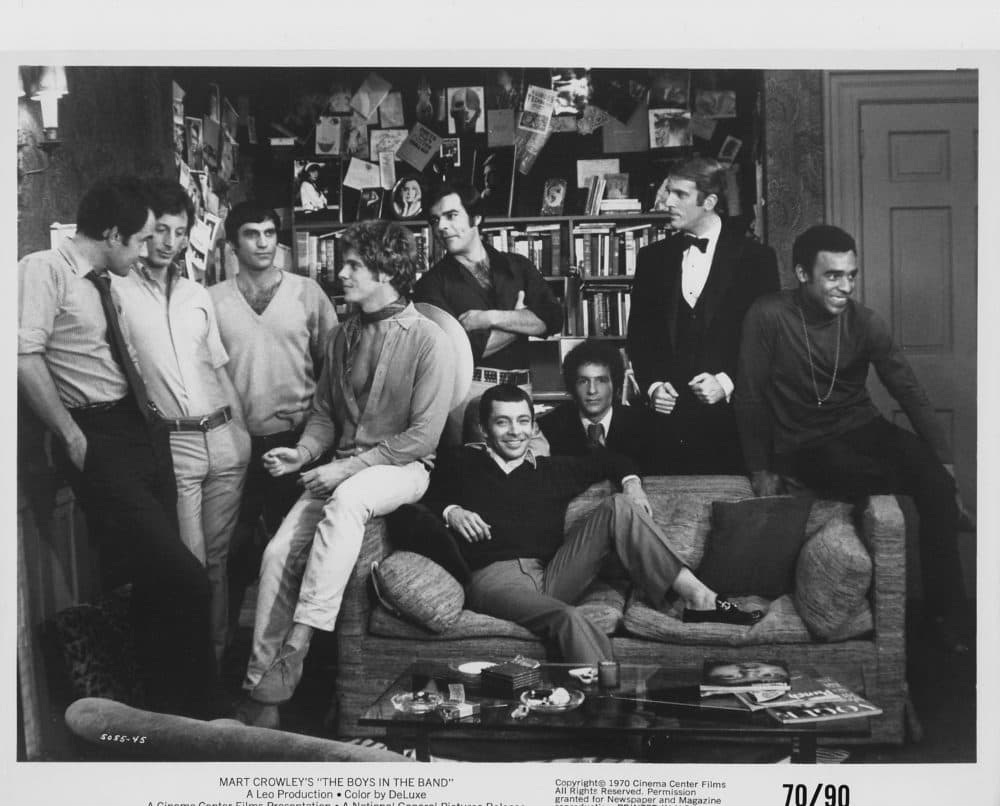 She notes that the breadth of Olson's curation is a boon, too: the trailers and commercials, the TV episodes, sex ed shorts, the home movies of Pride celebrations before the ravages of AIDS, and the docs warning schoolkids on the "dangers of homosexuality." Things that would never usually be found in the same place. "For it to be such a well-curated collection of LGBTQ representation — and she's a very excellent filmmaker in her own right — those aspects are usually not combined on any level," Sloper continues.
But as uncommon as it might be, Olson spies a connective thread running through her balancing act as both artist and archivist.
"I grapple in my creative work a lot about history and a combination of history and nostalgia," she says. "I'm very interested in the idea of the analog as this path back to the present moment. And the fact that I shoot on 16mm film, which is this photochemical medium that physically exists. I'm a Luddite."
Luddite or no, the medium works especially well, infusing a kind of softness and an almost golden hue to her films, as if you're watching something hazy with memory or a slice of time captured in amber. She pairs footage of urban landscapes, like the neighborhoods of San Francisco where she's lived since 1992, with diary-like narrations. In her latest full-length film, "The Royal Road," which made its world premiere at the 2015 Sundance Film Festival, her voiceover is a persona that speaks of butch desire and longing for unavailable women. She weaves personal history with that of the land she loves, from the Spanish conquest of California to the Mexican-American War.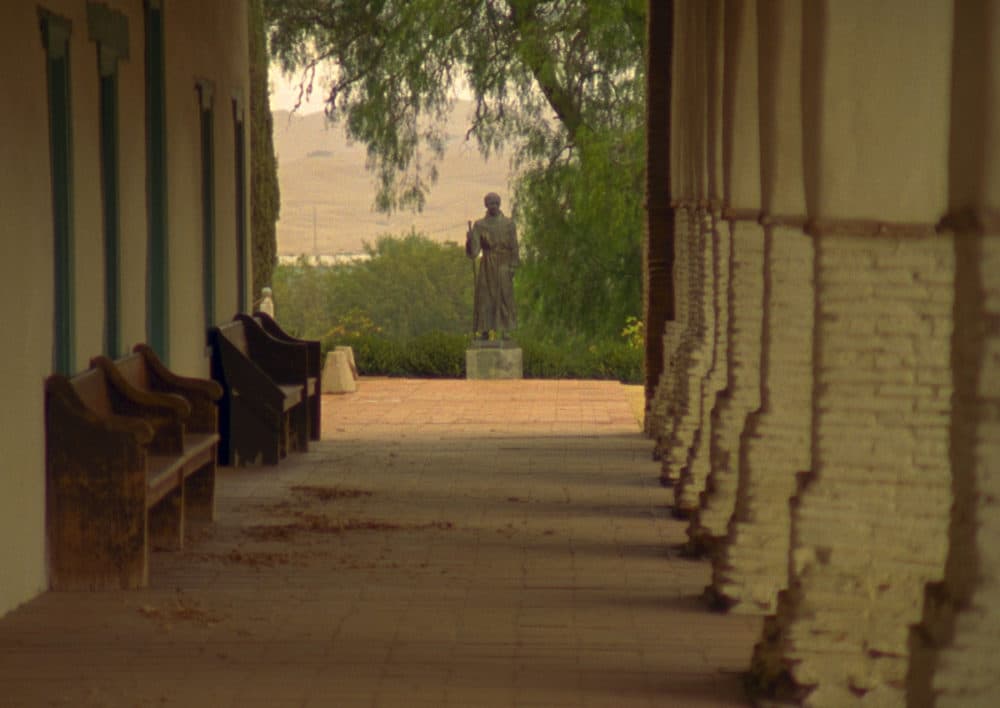 "I'm inordinately obsessed with the stories of others, seeking within them the key to sharing my own," she says in the film, over footage of the San Francisco-Oakland Bay Bridge and the undulating water.
As far as her own story's beginning, she says, "I grew up in Minnesota as a little tomboy baby butch person with gender identity complexities and I felt like I looked for myself on screen and found very little representation."
When she eventually created films of her own, starting with her 1991 experimental short "Levi's 501's Commercial" — a lesbian take on a jeans advertisement — she knew she wanted to celebrate the butch experience. "It's always been really important to me to present a perspective as a butch dyke, and I think my experience has been that that's very meaningful to audiences — particularly other butch dykes and the people who love us," she says.
There's wider appeal to her work, too, though. If a story is meaningful it can speak across differences. She's received positive response from a perhaps unexpected community: straight men. "I think because I do so much around masculinity and vulnerability, and because my work is written in first person, straight men seem to identify with my character and find it really powerful to take on a vulnerable position," she says.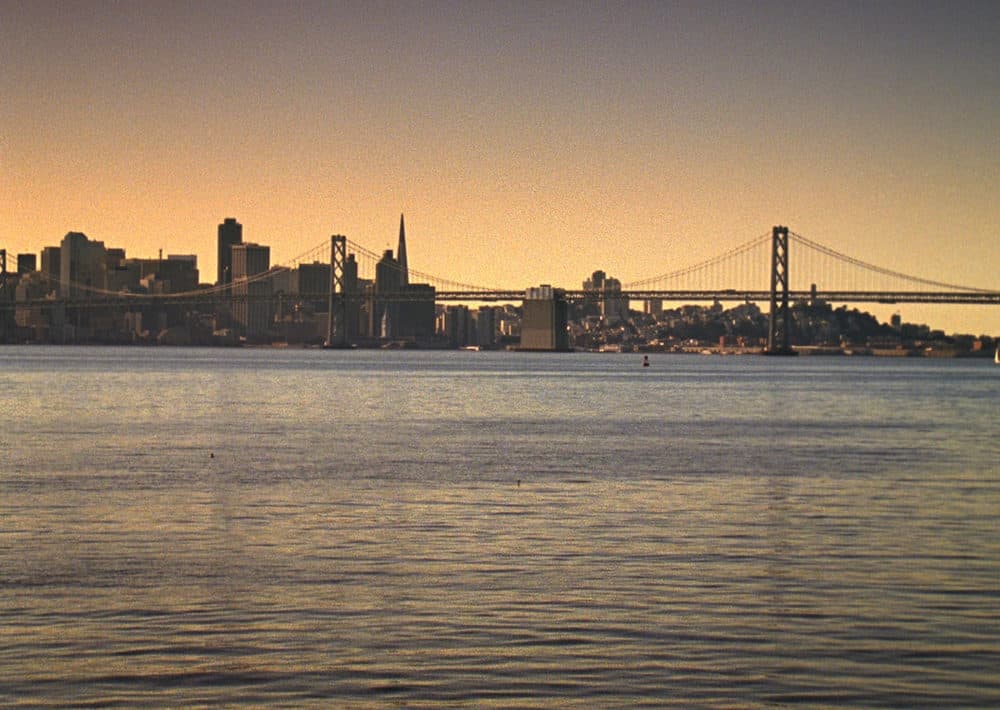 It may come as no surprise that someone who grew up looking for queer representation took such painstaking care in preserving it. When her work as an archivist began, before the ease of the internet, she'd scour the monthly newspaper for film collectors called "The Big Reel" and buy anything that seemed gay or gay-adjacent. She counts stumbling across an arcane pre-Stonewall 1967 documentary about trans women in New York City called "Queens at Heart" as her greatest find. The doc had never been written about in any collection of LGBTQ film history and she snatched up the faded 35mm print for maybe $100 in the early '90s. Later, she joined the advisory board of the Outfest UCLA Legacy Project and they chose the documentary for restoration in 2009.
"It's just the most powerful thing to look at that now and see their courage, just the poignancy of who they were," she says of the trans women in the documentary. "And they're very candid and just have this incredible dignity."
While COVID-19 has delayed the actual inventorying and cataloguing of the collection — and just about everything else in the world — Sloper hopes to have an online inventory for people to make requests by the end of the year.
In the meantime, Olson is still seeking out the stories of others and sharing her own. She's working on a book and developing it as her next film called "The Quiet World." And looking back on a career that's so much about nostalgia, perhaps Olson sums it up best herself with a voiceover excerpt from "The Royal Road."
"I've been filming the landscapes of San Francisco since just a few years after I arrived here," she says in the film. "In capturing these images on film, I'm engaged in a completely impossible and yet partially successful effort to stop time."
She might not be able to stop time, but her work is preserving important moments of time for generations to come.
Correction: An earlier version of this piece misidentified the bridge that was shown in "The Royal Road." We regret the error.
This article was originally published on August 03, 2020.