Love NPR's Tiny Desk Contest Winner? Stay Tuned For WBUR's Local Favorite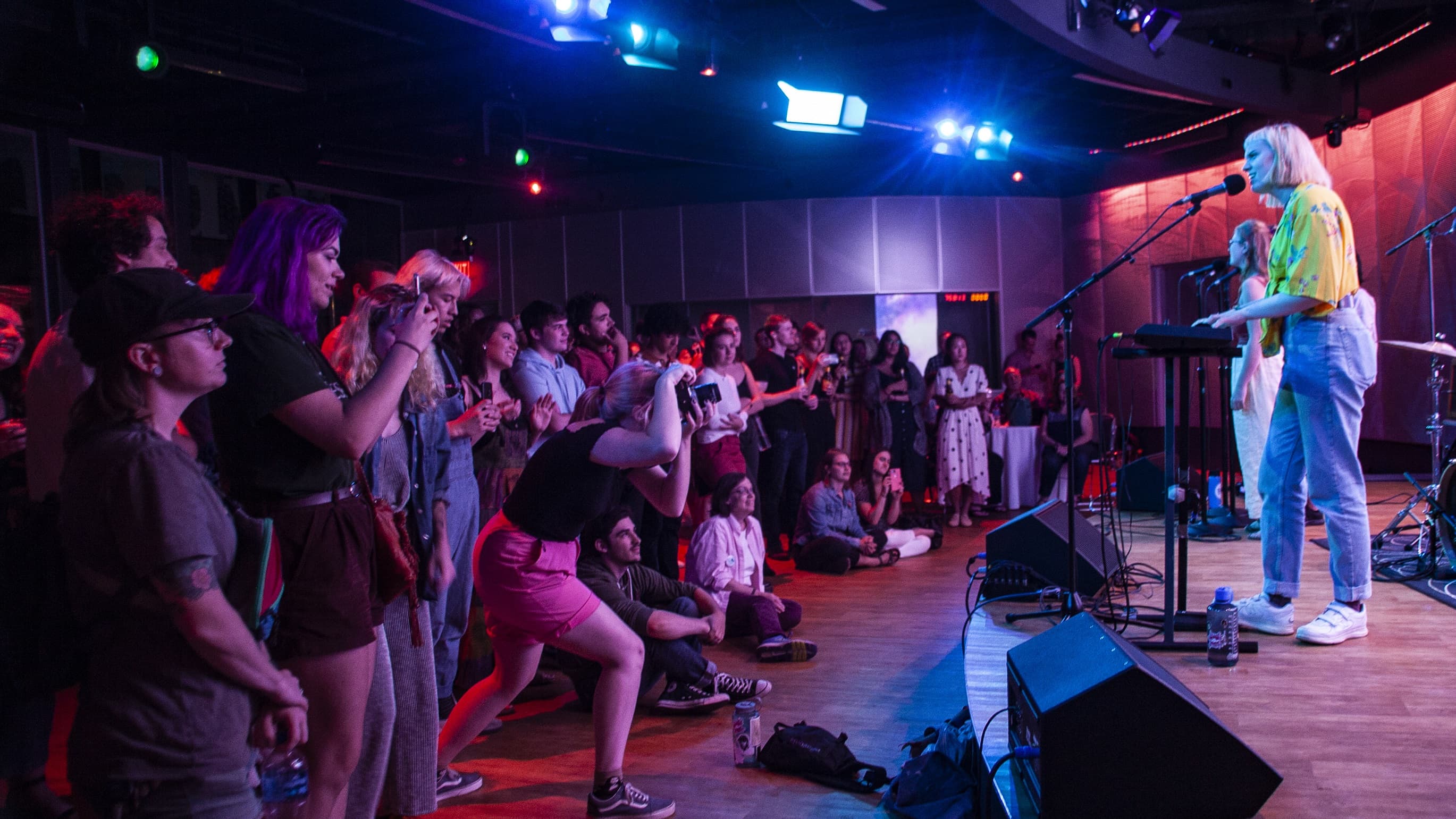 This article is more than 2 years old.
By now you've had a chance to fall in love with Linda Diaz, the winner of NPR Music's Tiny Desk Contest. The New York City musician was selected from thousands of independent artists from around the country. Each submitted a stripped-down performance of an original song, in the manner of NPR's intimate, beloved Tiny Desk concert series.
Over 200 of those entries were from Massachusetts alone: singer/songwriters, rappers, instrumentalists, punk bands and more. Over the next month, our panel of judges will spend time with these local submissions in order to select WBUR's favorite Massachusetts entry to NPR's Tiny Desk Contest. That artist will be the subject of a profile on the ARTery and the headliner of a special (pandemic-friendly) live performance.
Our panelists are musicians and critics from the greater Boston area, each with a unique perspective and — maybe it goes without saying — excellent taste. Read more about our panelists below, and stay tuned for more announcements down the road!

Anjimile is a queer and trans singer/songwriter based in Boston, Massachusetts. He was also WBUR's favorite Massachusetts Tiny Desk Contest entrant in 2018.
Singer/songwriter Tim Gearan is a fixture in Boston's roots music scene, known for his solo work and as a collaborator with the Grammy-winning singer Susan Tedeschi.
Amelia Mason is an arts reporter and critic for The ARTery, WBUR's arts and culture team.
Candace McDuffie is a music and culture journalist whose work has been featured in Rolling Stone, Entertainment Weekly, MTV and NBC News. Her first book, "50 Rappers Who Changed The World," is due out in October.
Karen Muller is a Boston-based music journalist. Her work has appeared in The ARTery, The Boston Globe and Paste Magazine, among other outlets.