We Asked, You Answered: Books For The Dog Days Of Summer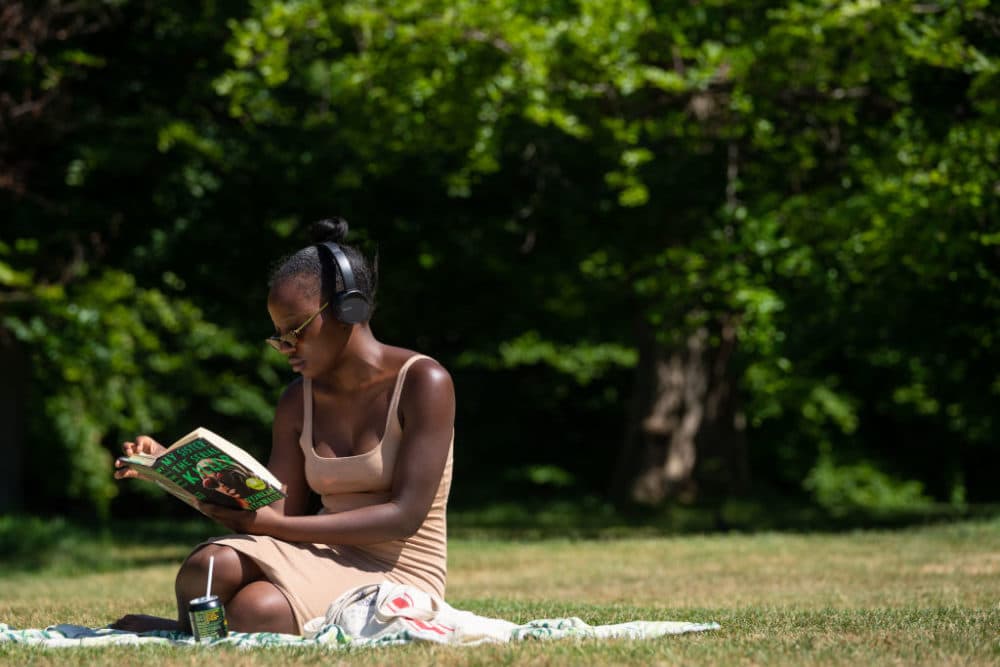 This article is more than 1 year old.
If you subscribe to WBUR Today or follow us on Instagram, you may have noticed that  we've been asking for some book recommendations – what you're reading now as the summer begins to wane.
We've broken it down into a few categories, and as you can see, there's something for everyone.
Fiction
"A Star Is Bored," Byron Lane
"Daisy Jones And The Six," Taylor Jenkins Reid
"The Vanishing Half," Brit Bennett (Ed. note: Three people recommended this)
"All Adults Here," Emma Straub
"A Beautifully Foolish Endeavor," Hank Green
"An Unkindness Of Ghosts," Rivers Solomon
Just to graze the surface of themes: intergenerational trauma of slavery, empathic portrayals of mental health and neurodiversity that demonstrate agency and power, gender identity and sexual orientation, really challenging binaries in so many ways.

WBUR Today reader on An Unkindness Of Ghosts
"On Earth We're Briefly Gorgeous," Ocean Vuong
"Nickel Boys," Colson Whitehead
"Midnight Sun," Stephanie Meyer
"Rodham," Curtis Sittenfeld
"Such A Fun Age," Kiley Reid
"Sing, Unburied," Sing, Jesmyn Ward
"The Scent Keeper," Eric Bauermeister
"Echo Mountain," Lauren Wolk
"The Book Of Longings," Sue Monk Kidd
"Simon The Fiddler," Paulette Jiles
"The Dutch House," Ann Patchett
"The Extraordinary Life Of Sam Hell," Robert Dugoni
"Of Mutts And Men," Spencer Quinn
"Sing To It," Amy Hempel
"The Overstory," Richard Powers
"Little Fires Everywhere," Celeste Ng
"All The Missing Girls," Megan Miranda
"The Shipping News," Annie Proulx
"The Parable Of The Sower," Octavia Butler
Amazing science fiction set in the US in 2024. So prescient of our own dystopian society today.

WBUR Today reader on The Parable Of The Sower
"Paradise Trilogy," Elin Hilderbrand
"Summerland," Elin Hilderbrand
"Standard Deviation," Katherine Heiny
"The Neapolitan" novels, Elena Ferrante
General Non-Fiction
"The Talk: Conversations About Race, Love And Truth," Wade Hudson and Cheryl Willis Hudson
"The Journey Within," Radhanath Swami
"The Warmth Of Other Suns," Isabel Wilkerson (Ed. note: Two people recommended this)
"Hidden Valley Road," Robert Kolker
"Say Nothing: A True Story Of Murder And Memory In Northern Ireland," Patrick Radden Keefe (Ed. note: Our newsletter editor Meagan McGinnes seconds this recommendation.)
"The Splendid And The Vile: A Saga Of Churchill, Family And Defiance During The Blitz" Erik Larson
What a marvelous job he did of chronicling the first year of Great Britain's battle against Germany in WWII under Churchill. But what made the book extraordinary were all the details of Churchill and the people surrounding him that made them come to life. Totally engaging history!

WBUR Today reader on The Splendid And The Vile
Biographies And Memoirs
"Wow, No Thank You," Samantha Irby
"Here For It," R. Eric Thomas
Both [Wow, No Thank You and Here For It] are really fun memoir-in-essays that are lighthearted and hilarious, and exactly what everyone needs right now.

WBUR Today reader
"Into The Wild," Jon Krakauer
"Acid For The Children," Flea (of Red Hot Chili Peppers fame)
"Born A Crime: Stores From A South African Childhood," Trevor Noah
"The Library Book," Susan Orlean
"The Yellow House," Sarah M. Broom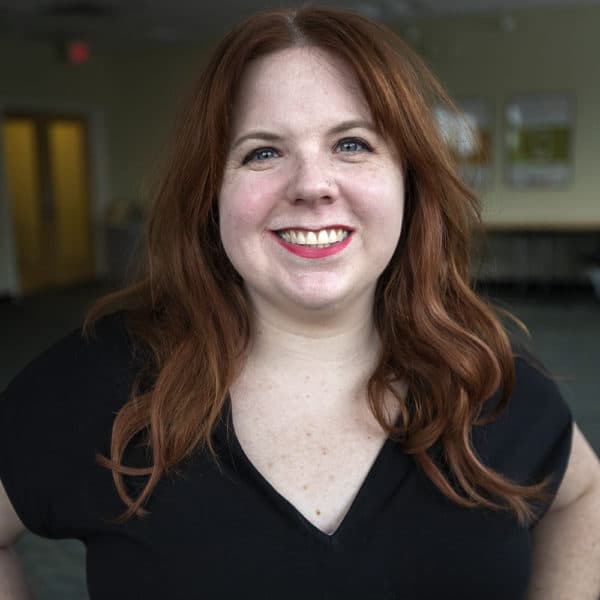 Meghan B. Kelly Multi-platform Editor
Meghan is the multi-platform editor for WBUR.