DA To Review 2011 Framingham Police Shooting Of 68-Year-Old Black Man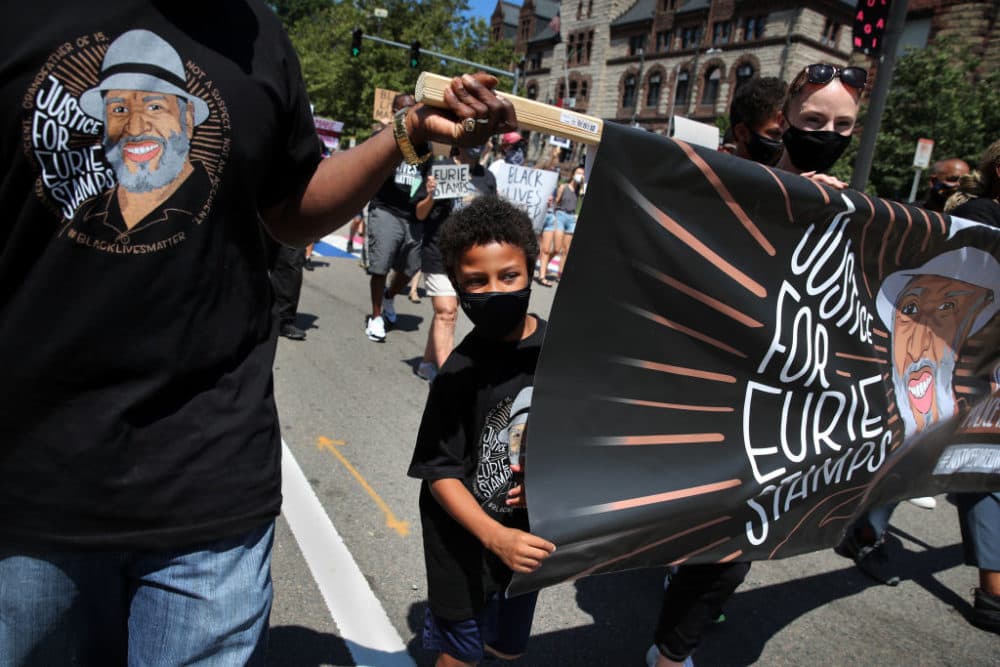 A Massachusetts prosecutor says her office will review the investigation into the 2011 fatal shooting by police of an unarmed 68-year-old Black man during a drug raid targeting his stepson and another man.
Eurie Stamps was shot and killed in a Framingham apartment in January 2011 by the Framingham police SWAT team.
The Middlesex district attorney's office had previously ruled the shooting an accident and the officer who fired the fatal shot was not criminally charged. The town later reached a $3.75 million settlement with the Stamps family.
Current Middlesex District Attorney Marian Ryan was not the district attorney at the time.
"The death of Eurie Stamps has had a profound impact on his family, friends and the entire community," Ryan said in a statement. "We recognize how important it is that the public has confidence in these types of investigations, which is why we are in the process of gathering and reviewing the documents relative to the investigation that was conducted by the previous administration into the death of Mr. Stamps."
A group called #JusticeForEurie has recently held two rallies demanding justice for Stamps.
Selvin Chambers, a spokesperson for the group, called Ryan's announcement "a good first step."
Police pledged cooperation with the review.
"The Framingham Police Department will fully cooperate with the Middlesex District Attorney's Office in regards to the review of the Stamps investigation," Interim Police Chief Ronald Brandolini said.
Police, who had a search warrant, went to the apartment seeking Stamps' stepson and another man suspected of selling crack cocaine from the home.
After police broke down the door, Stamps complied with an order to get on the floor.
He was shot in the head by an officer who said he lost his balance when he tripped over some debris in the hallway, causing him to accidentally fire.
"When Mr. Stamps was around, I felt two things: I felt accountable, and I also felt safe."
Supporters of Stamps say his case should have gone before a jury in a criminal trial and that the $4 million settlement his family received doesn't take the place of justice.
"You can't a place a dollar value on a life," said Chambers, 57, who grew up in Stamps' Cambridge neighborhood. "Especially someone who was a steward in the community, very well-liked, was a role model — I know for me, he was a role model.
"When Mr. Stamps was around, I felt two things: I felt accountable, and I also felt safe."
Chambers called on Ryan and state Attorney General Maura Healey to "do the right thing" and hold Paul Duncan, the officer who shot Stamps, and the City of Framingham accountable for Stamps' killing.
He also said the recent protests against police brutality toward Black people make Stamps' case more relevant than ever, and that they highlight the struggle to earn justice for Black victims of police violence.
"This is not just an epidemic that's happening in Framingham or in Boston or in Massachusetts in general," said Chambers. "It's a rippling effect that's happening all across this country in every urban neighborhood, so this has to come to a stop."
With additional reporting from WBUR's Khari Thompson
This article was originally published on August 21, 2020.