Court Ruling Gives Lobster Industry A Reprieve — And A Deadline
A federal judge has ordered fishery managers to reanalyze the impact of the American lobster industry on endangered North Atlantic right whales, and issue a new rule for protecting the whales by May 31, 2021.
The judge did not, however, ban lobster fishing with vertical buoy lines in a right whale feeding area, as environmental advocates requested.
Part of Cape Cod Bay is already closed to lobster fishing in the late winter and early spring to protect right whales from getting tangled in fishing gear. But environmental groups — The Humane Society of the United States, Defenders of Wildlife, Conservation Law Foundation and the Center for Biological Diversity — wanted an additional area in southern New England closed immediately as well.
U.S. District Court Judge James E. Boasberg, who ruled on the matter this week, said a sudden closure "would disrupt fishermen's current operations and their near-term plans."
"The COVID-19 pandemic has gutted the market for lobster, cutting the price in half and pushing fishermen, most of whom are self-employed, to the economic brink," Boasberg wrote in his ruling.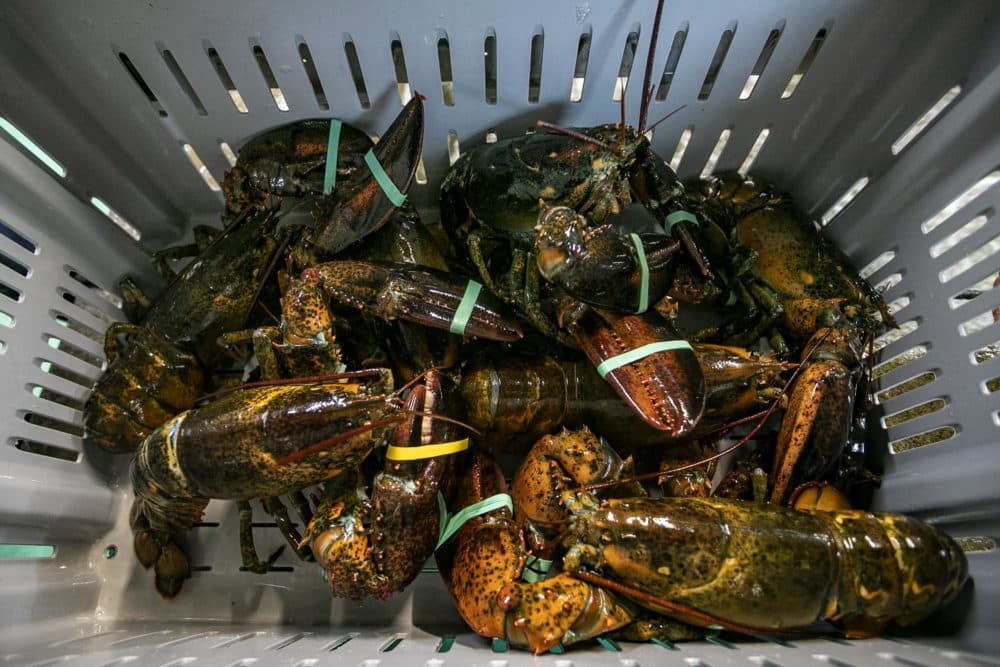 Beth Casoni, executive director of the Massachusetts Lobstermen's Association, said the group was previously concerned about the prospect of an immediate closure, and was "pleased with the court's ruling."
Casoni said the association would be involved in discussions around any proposals for additional restrictions or closures to protect right whales.
"The industry will obviously comment on it," she said. "We just want to make sure that it's not excessive."
Erica Fuller, a senior attorney at Conservation Law Foundation (CLF), said she was pleased that the judge asked for a new analysis and rule-making, but was disappointed he decided not to shut the additional area to fishing.
"This area has emerged as a new feeding hotspot for right whales, and they're there year round, and at risk of danger year round," Fuller said. "Removing the vertical lines would have been a step toward dramatically reducing the risk there."
Katie Gronendyke, a spokesperson for the state Executive Office of Energy and Environmental Affairs, said in a statement that the Division of Marine Fisheries "continues to work with federal and state partners, conservation groups and the fishing industry to protect this highly endangered species through regulations including a seasonal lobster gear closure and speed restrictions, as well as investments in technology advancements to reduce the entanglement of whales and other marine species."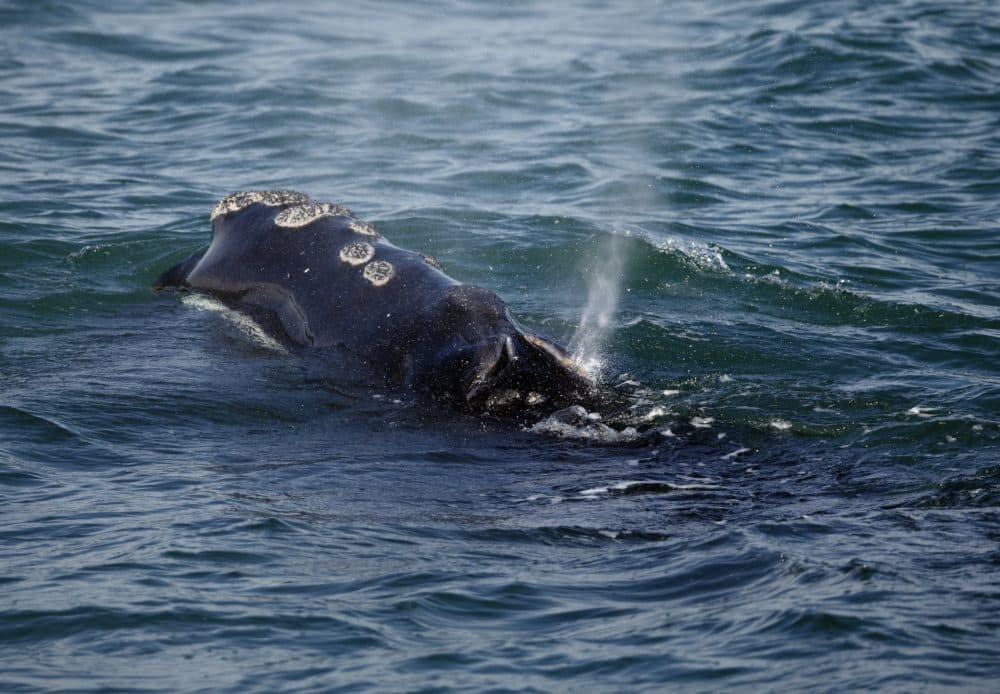 This week's judgement follows a federal court decision in April 2020, which ruled that the continued use of certain types of fishing gear is likely to harm right whales, violating the Endangered Species Act. That ruling focused on the vertical buoy lines that connect lobster pots to floating buoys. Entanglement in the lines is a leading cause of trauma for endangered right whales.
There are about 400 North Atlantic right whales left in the world, and fewer than 100 breeding females, according to the National Oceanic and Atmospheric Association.  Ship strikes and entanglements in fishing gear are among the leading causes of right whale deaths.
"Whales have been protected for 50 years, but we haven't recovered this species. We don't have a lot of time left to keep either studying them to death or delaying and delaying and delaying putting measures on the water," said CLF's Fuller. "If we want to save them from extinction, we really have to do more right now."