A Pro-Cop Rally In Arlington Is Met With Black Lives Matter Supporters
A group of about 100 people, made up of mostly older white men, stood in front of Arlington's town hall Thursday holding black-and-white American flags with a blue line, representing their support for police.
The event was called "Arlington Backs The Blue" and was organized by the group America Backs the Blue.
According to the group's Facebook event page, the demonstration was organized because while Arlington "hangs Black Lives Matter banners on town hall, school fences, and writes proclamations for 'Black Lives Matter' Day, there has been absolutely no sign of any type of care, concern, and/or support for their law enforcement."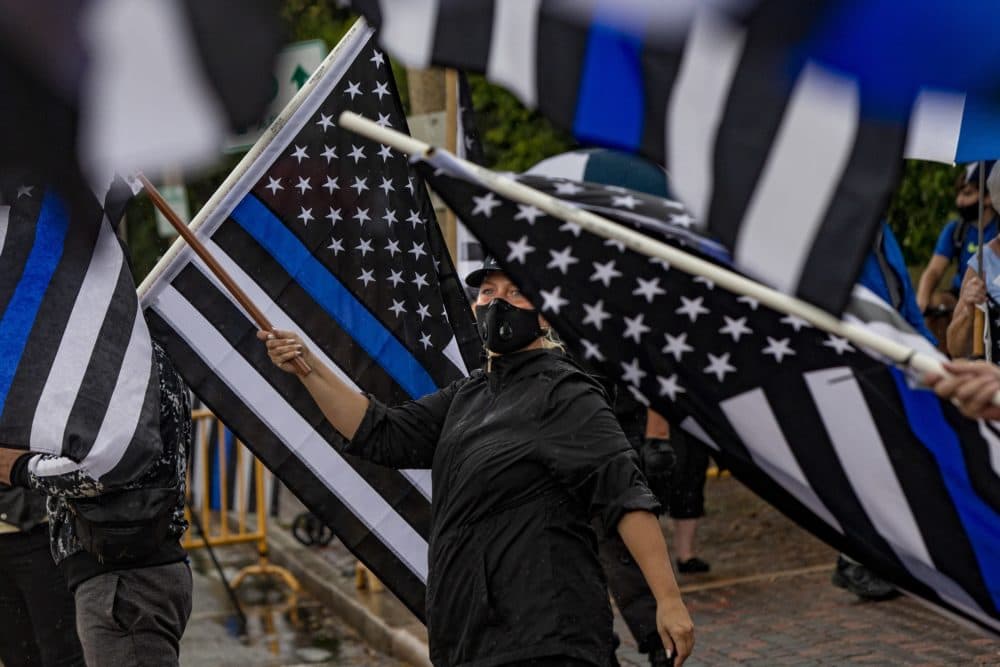 Arlington Town Manager Adam Chapdelaine expressed concerns ahead of the rally and theorized that it was a response to having a "thin blue line" sticker removed from an Arlington Police Department vehicle last week.
"Unfortunately, there have been white supremacist groups who have co-opted the use of that flag," Chapdelaine said in his most recent weekly COVID-19 update. "It's created concern in some communities as a symbol of hate."
Arlington Town Hall has a Black Lives Matter flag draped on its facade. Other public proclamations have been made, four of which were vandalized.
Arlington resident Joyce Radochia, who's "not a rally person" came out "because it was time" to support law enforcement.
"They're not always in the right, but they're not always in the wrong," she said.
Even though the event was billed as non-political, the specter of President Trump was ever-present.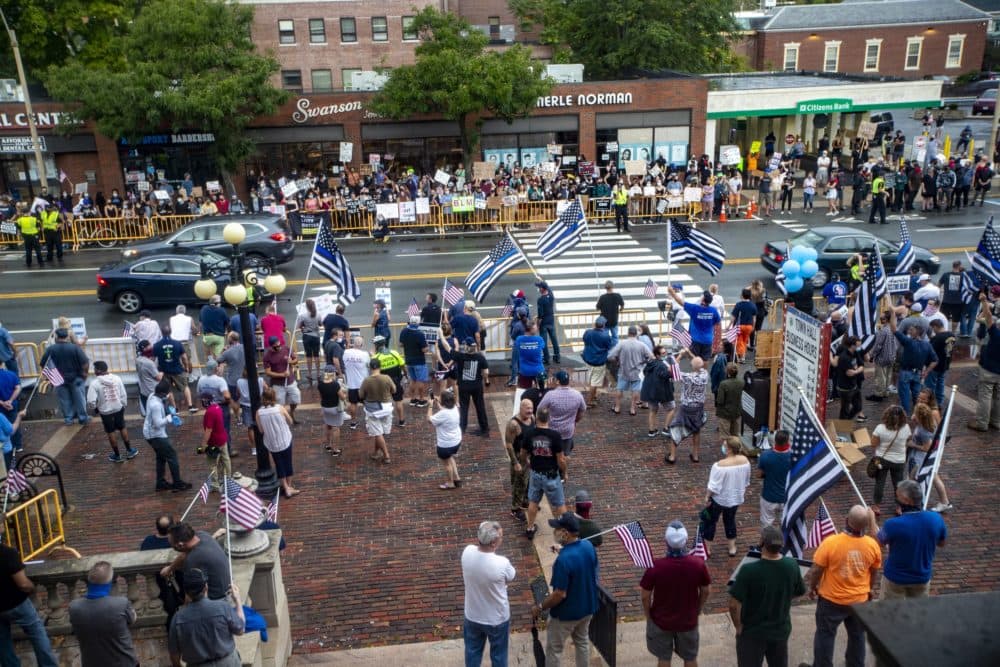 "I support a lot of what he is doing," Radochia said.
Across Massachusetts Avenue, about an equal number of Black Lives Matter supporters shouted "vote him out." They held signs that read "Defund The Police," "Hate Less," and "End Racism."
Often, passing motorists honked their horns and pointed to whichever side of the street they agreed with.
Ten-year-old Maya Adam held a sign that read "Am I Next?" with tiny red hand prints. She said she came to counterprotest because recent instances of police killing Black people worry her.
"My mom is half Black, half white. My dad is Black," she said. "I support [the Black Lives Matter movement] because I don't want that to happen to anyone in my family."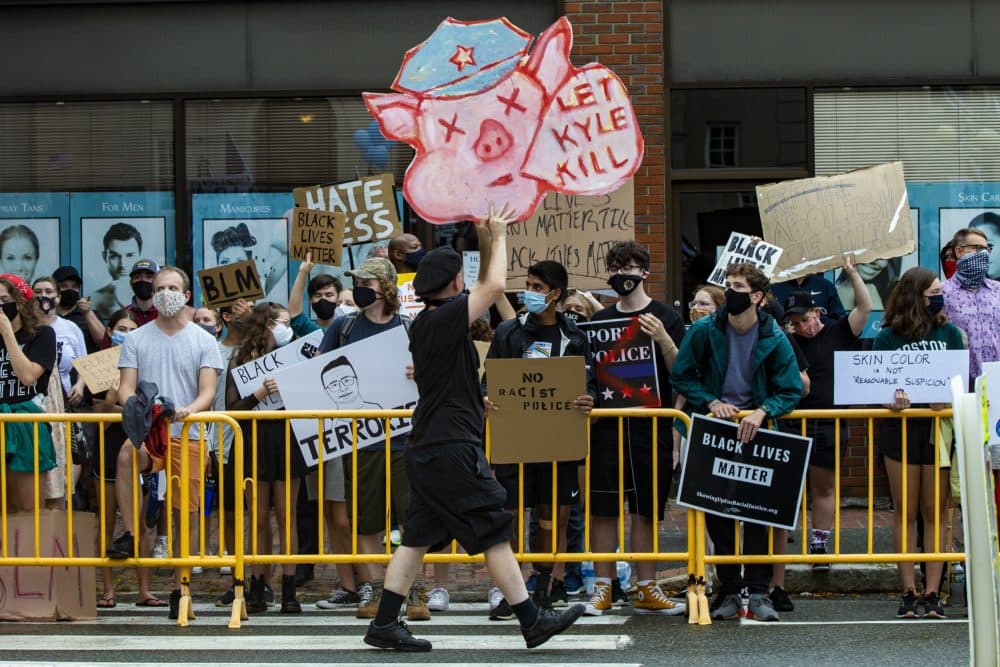 Adam said this summer, she's been to a few demonstrations and plans to attend more.
Other than a few skirmishes between police and protesters on both sides, and occasional rain, the rallies were mostly uneventful.
"I'm thankful to those in the Arlington community who have shown appreciation to the women and men of the Arlington Police Department," Police Chief Julie Flaherty said in a statement hours ahead of the rally. "Many in the community have asked me to make statements of support or denouncement on these events. At this time, I'm focused on policing, not politics."