Sept. 12 Is Black Joy Day In Boston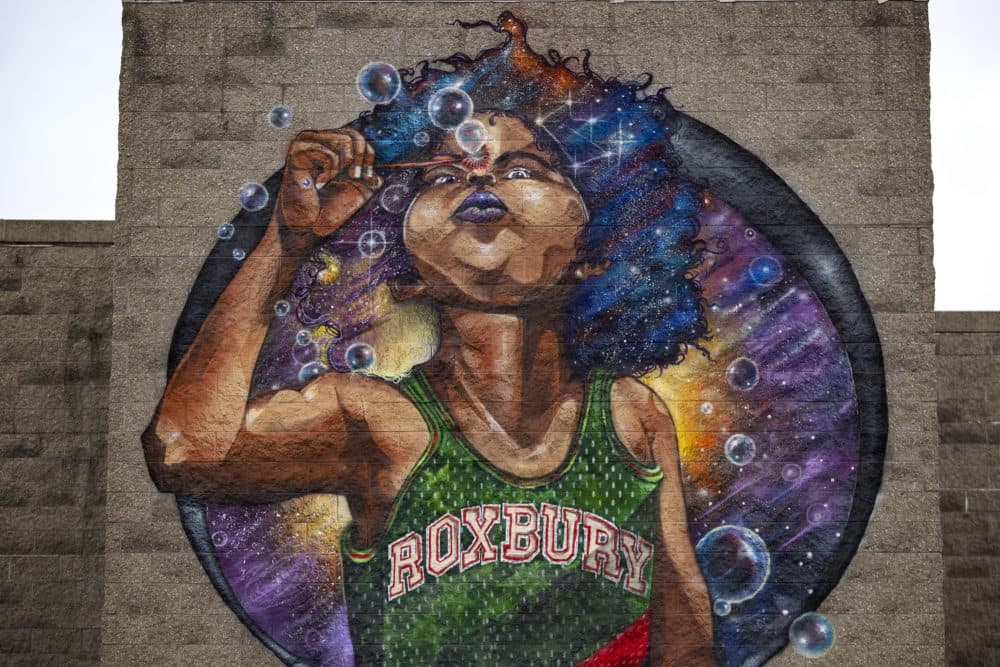 This article is more than 1 year old.
It may seem like joy is a little absent in 2020 right now.
First, COVID-19 rocked the country and nearly a quarter of the Massachusetts' workforce filed for unemployment in the spring. Amid the pandemic, the deaths of Breonna Taylor, Ahmaud Arbery and George Floyd sparked global protests and marches. "For Black people in particular, it's been a hard year," says City Councilor-At-Large Julia Mejia. "But no matter what, we know how to laugh, how to dance and how to move through it all."
In April, Mejia began working with the director of policy to bring a new resolution to Boston's City Council. The point? To establish a Black Joy Day in Boston. "It's really an opportunity to uplift our spirits amid all of the suffering that we have been exposed to," says Mejia.
Boston organizer and photographer Thaddeus Miles served as an inspiration for the resolution. In 2015, Miles launched a fitness initiative for Black and brown communities in Boston. He also established a five mile run called Road To Wellness in partnership with The Dimock Center. "I got a text message from Thaddeus... and he said, 'We should claim September 12th as Black Joy Day,'" recalls Mejia. "And I said, 'Yeah, let's do it.'"
"Black joy is radical and necessary because it's the only way in which you're really going to survive."

Ashley Rose
For Mejia, the idea of a Black Joy Day affirmed the work she and other city councilors were implementing concerning language. "We set out a resolution to lead with asset-based descriptors when we're talking about communities of color," she says. "Often times people lead with our deficits." Black Joy Day fell squarely into that initiative. The resolution was filed in August and passed by Boston's City Council.
On Sept. 12, the day-long celebration kicks off with early-morning and socially-distanced tai chi and qigong meditation in Franklin Park. Virtual performances and talks continue throughout the day that attendees can tune into from the safety of their homes.
Ashley Rose, a poet and activist in Boston, will join Black Joy Day as a performer. "I really think it's important to have a Black Joy Day right now because we've made space for the harm," she says, "but where is the space to actually heal by intentionally creating a day for Black joy?" That intentionality is especially important given Boston and its history of racism, Rose points out. "Black joy is radical and necessary because it's the only way in which you're really going to survive."
Beyond Sept. 12, Mejia says that Black Joy Day is much more than just taking one day to center joy. "This is a continuation of celebrating the Black culture in Boston," she says. "And this is really an opportunity to uplift all of the amazing things that we do."