CDC Eviction Moratorium Not Enough, Activists Say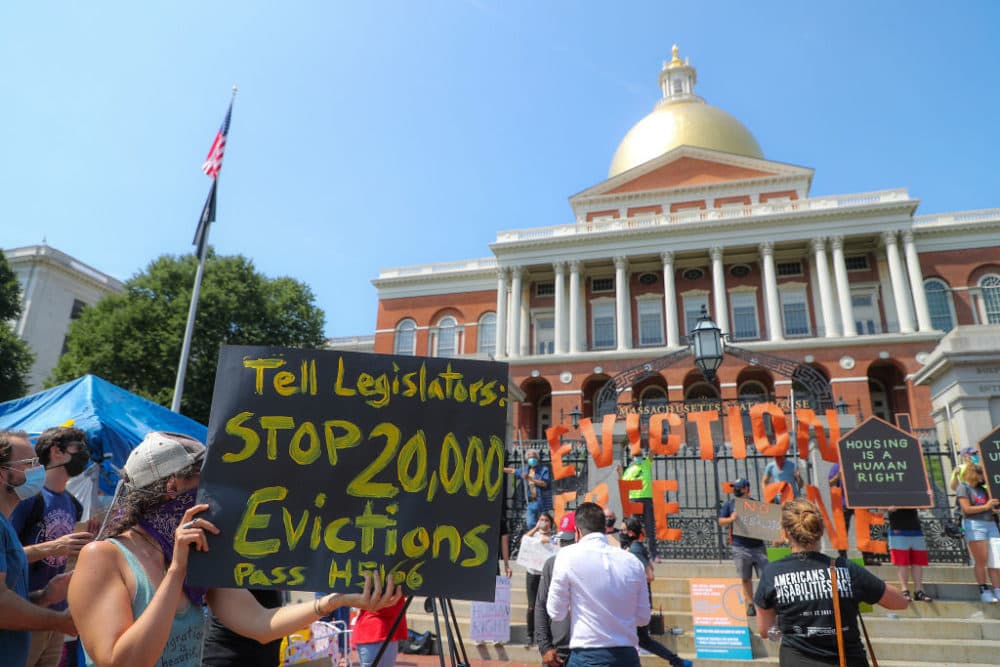 This article is more than 2 years old.
A federal moratorium aims to ban evictions through the end of the year, but housing justice advocates are worried that the state's low-income renters could still "fall through the cracks" of that policy and want the state to step in with additional action.
On Thursday, one month before the Massachusetts eviction and foreclosure moratorium expires, activists urged lawmakers to approve legislation (H 4878/S 2831) that would extend the moratorium for a year after the state of emergency ends, freeze rents in that span, and create a fund to support small landlords financially impacted by the outbreak.
The state-level proposal — which has 90 cosponsors and is before the Housing Committee — would be a stronger option both during the remainder of the pandemic and in the recovery period, the City Life/Vida Urbana group wrote.
"While the Centers for Disease Control recently issued a limited eviction moratorium that applies nationwide through the end of 2020, advocates maintain it is not a solution and fails to provide the clear, strong protection or path to long-term recovery offered by the Housing Stability bill," the group wrote. "Many questions and concerns have been raised about how the federal moratorium will operate and whether it will allow vulnerable tenants to fall through the cracks. Advocates also point out that the federal measure does not provide any relief at all for homeowners or small-scale landlords, and does not address the looming rental arrearages that have accumulated since the pandemic caused massive economic disruption."
Gov. Charlie Baker could trigger a second extension to keep the Massachusetts moratorium in place past its current Oct. 17 expiration, though he has not indicated if he plans to do so.
Rose Webster-Smith, a program coordinator with Springfield No One Leaves, said in Thursday's press release that her group is planning "eviction blockade trainings in all four counties of Western Mass" to prepare for a potential wave of housing removals, which some estimates have said could total tens or hundreds of thousands.
"If our government doesn't act, it's going to be the community rising up to protect our neighbors," Webster-Smith said. "If it comes to that we'll be ready to block evictions."