988 Suicide Prevention Hotline Bill Heads To President Trump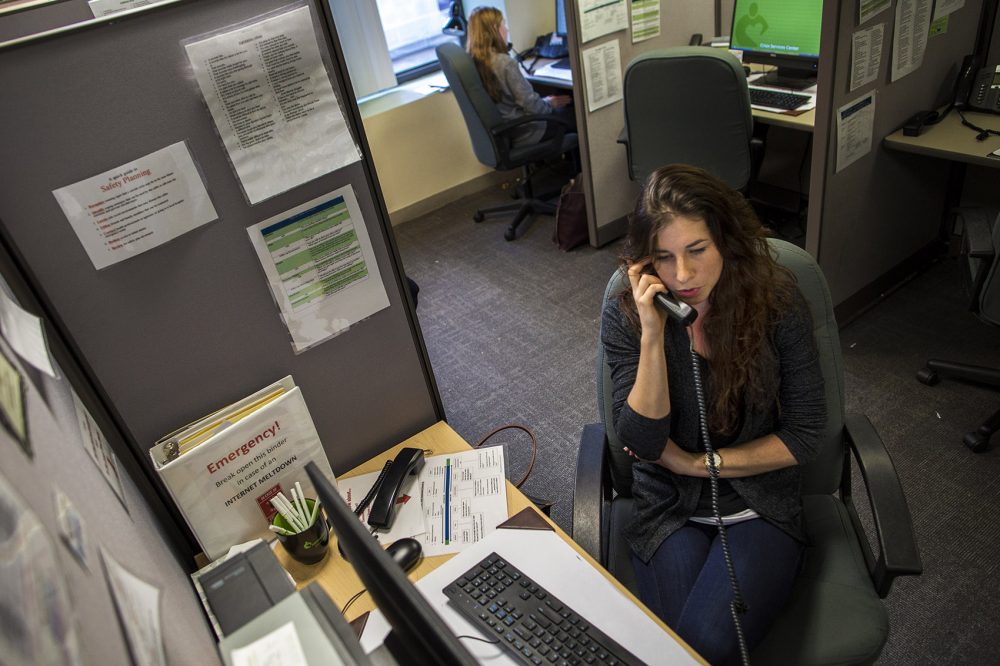 This article is more than 2 years old.
A bill to designate 988 as the three-digit telephone number for the national suicide hotline has passed in the House of Representatives and is headed to President Trump for signature, according to U.S. Rep. Seth Moulton's office.
The new number is meant to be easier to remember than the current number for the National Suicide Prevention Lifeline, 800-273-8255. Moulton, who co-sponsored the bill, has said he hopes it will become widely known as the number people should call if they're experiencing a mental health crisis, just as 911 is known as the number to call in an emergency.
The Senate passed a companion version of the bill earlier this year.
Crisis call centers in Massachusetts, which answer calls from both the national and local hotlines, saw an increase in need after the pandemic started.
The Federal Communications Commission already went through its own process to designate 988 as the number for the national crisis line. The legislation passed in the House allows states to impose a 988 surcharge on phone bills to help fund the call centers. States use a similar surcharge to support 911.
The FCC rule requires all phone service providers to transition to 988 by July 16, 2022.
---
Resources: You can reach the National Suicide Prevention Lifeline at 1-800-273-TALK (8255) and the Samaritans Statewide Hotline (call or text) at 1-877-870-HOPE (4673). Call2Talk can be accessed by calling Massachusetts 211 or 508-532-2255 (or text c2t to 741741).